Action games have always been the favourites of gamers and that's why in this installment we bring you top five action games on iOS. This list includes both paid as well as free games.
Modern Combat 4: Zero Hour
The Modern Combat 3 was a popular game on the iOS platform and Modern Combat 4 has taken the bar even further, offering even better action packed game play for FPS fans.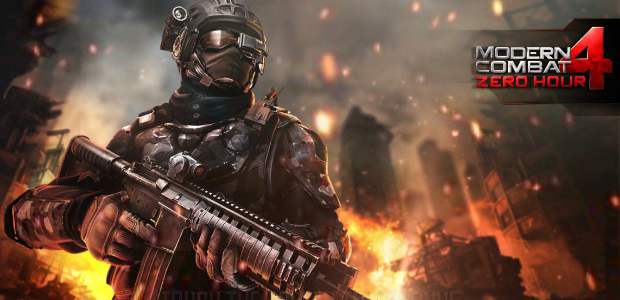 The game takes the Modern Combat 3's story further that is in the wake of a nuclear disaster, the only chance to avoid global devastation is in your hands. As an elite soldier, you must track down and rescue the world's leaders from a frighteningly familiar terrorist group.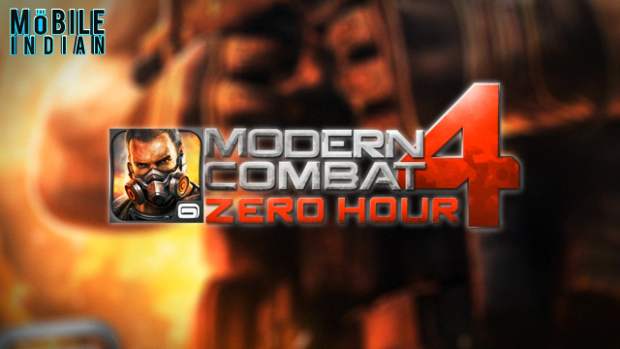 The graphics and the story line have been developed for the retina display of the Apple devices and have different missions across the globe to tackle. If you think that's not enough, you can play the reverse: take the world to the brink of extinction as the villain, Edward Page.
Users can also customise their weapons and share the proceedings on the global leader board to get some head to head competition with other players across the globe besides the regular enemy killing action. The game however is a paid version, Rs 360, but every penny you spend in it will be justified completely with the quality and action this game offers for iOS users.
###PAGE###
Infinity Blade II
The Infinity Blade game is apaid game and is available for Rs 360. It has achieved immense success and holds the title for being the fastest grossing application in the history of iOS. Along with that it has been adjudged the game of the year many a times by gaming publications and with such a huge fan following why it shouldn't be.
Infinity Blade is popular owing to its superior graphics and a unique story line that has been the highlight of the game since the beginning.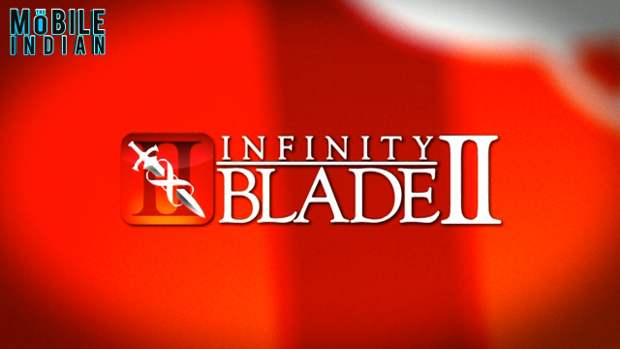 The infinity Blade II continues the same with additional improvements and a refreshed game play. The game utilises the Unreal 3 engine for 3D graphics and is designed for superior performance on the newer A5 processor bearing devices. The classic sword killing action never fades out and with every detail in high definition things certainly are better.
The storyline for the game has not been changed in the new Infinity Blade II but has been improved for a much better game play experience altogether. There are three totally new combat modes and different classes of weapons shields and spells to choose from have been added to the game.
Injustice: Gods among Us
Do you like Batman, Superman, Green Lantern and even the villains like Bane and the Joker? Well then Injustice is the perfect action game for you. Moreover it is a free game.
The game is a classic fighting game that allows you to purchase favorite characters, be it hero or villain, from the roster of DC comics.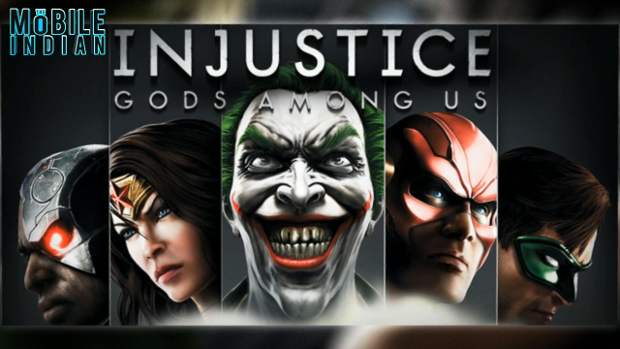 This free to play game offers three on three combat modes where in you have to choose your three best charters to stack up against the three other characters who are out to fight you.
The game involves simple yet interesting fight moves that can be improved with a little practice and by improving the characters. Improving characters also includes unlocking special moves that can be made by accumulating in fight energy and combining it to choose which move to be made.
The game is highly addictive and its free price tag also makes it a lot more desirable.
###PAGE###
Contra: Evolution
The comeback of classic games on mobile devices has been a popular fad these days. Contra which has been in the books of history as one of the most popular games this world has ever seen is also available on iOS in form of Contra Evolution.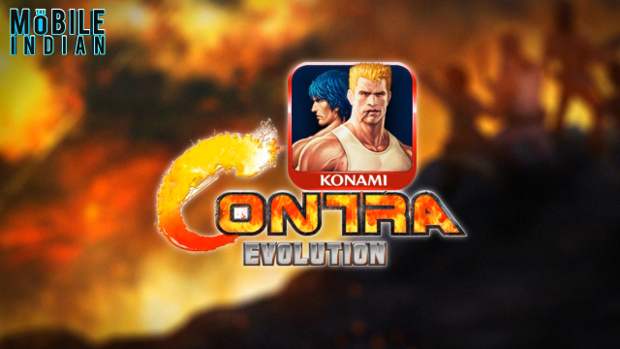 As the player you control one of two armed military commandos named Bill "Mad Dog" Rizer and Lance "Scorpion" Bean, who are sent on a mission to neutralize a terrorist group called the Red Falcon Organization that is planning to take over the Earth.
This game need no further description as many of you must have already played this game or must be aware of its existence. The game available for a minimal cost of Rs 60 which is nothing compared to the action and fun it offers.
CSR Racing
Of all things if driving around town in flashy cars at head-turning speeds is your desire, then CSR racing is the game for you. The game offers a simple yet exiting game play of drag racing on deserted streets around town with high definition graphics and immersive sound tracks as well. It is a free game.
Users get to drive their favorite cars officially licensed from Audi, BMW, Chevrolet, Ford, GM, Mini and Nissan, including hot favorites like Audi R8, Ford GT, Chevrolet Camaro, Nissan GT-R, BMW M3 and a few special ones that you will eventually come across while playing the game.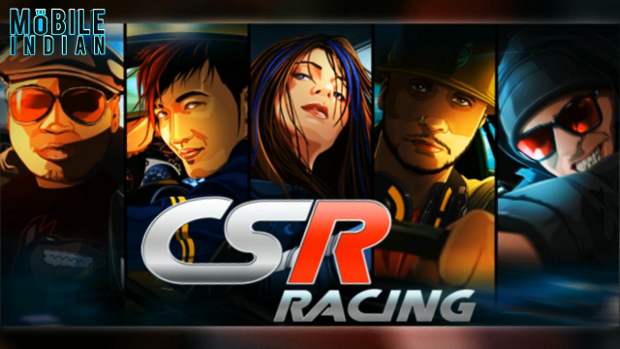 Players get to choose and modify their cars as per need and upgrades are a must if you want to keep winning. Along with the mission or offline play modes there are also online play modes where in you can take on the competitor in similar class car or if you feel someone bigger better to see how they go about.
The game is available for free and offers hours of fun and entertainment and action for those who love to live at high speeds.