Summers is upon us and this is the time when most of the people go on to find the perfect air conditioner to get the relaxing cool breeze, which requires the most.However, whenever we go out or check online store for the perfect piece of technology, we are stuck with a plethora of products ranging from different sizes, features and price tags from different brands available in the market. To make it easier for you, we have handpicked some of the best ACs available in the market. So, without wasting more time, here is the list of top 5 air conditioners you can buy right now.
[[VIDEOID=1299]]
Daikin Inverter AC (JTKG60)


When it comes to air conditioners, Daikin is considered as one of the most trusted brands. So if you have a large room and is looking for a good AC which can cool it easily then this is a good option.
The AC is 1.8 TR and comes with an R32 refrigerant type, which is better than the R22 type present in most of the ACs available in the market. The air conditioner comes with Coanda airflow through which the air does not fall on your head directly, but it is steered upwards for a comfortable ambience.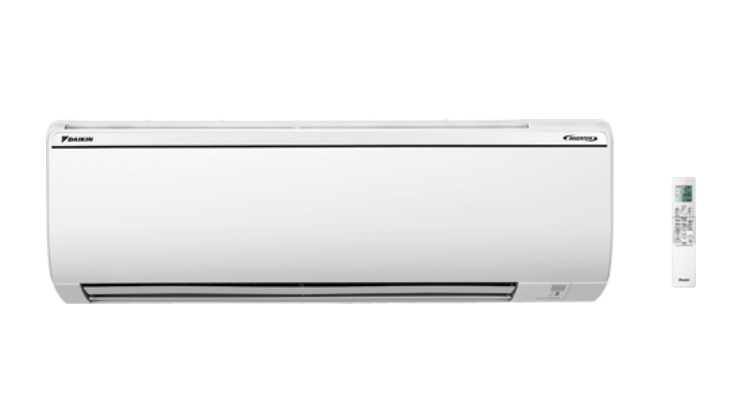 The AC comes with quite an indoor operation with low noise and there is an intelligent eye, which uses an infrared sensor to detect human movement in a room and controls the settings accordingly. If there is no movement that it adjusts the temperature by 2-degree that conserves energy. Then there is streamer discharge feature that removes unpleasant smell and viruses from the room.
Other than this, the AC comes with power chill operation. It can be run on an inverter, has a star rating of 5 and comes with a price tag of Rs 66,900, which makes it one of the best option available in the market.



LG Inverter Split AC (JS-Q18ZUZD)
LG is one of the few brands that have managed to deliver some wide range of home appliances. The company has a good hold in the air conditioners market and its latest offering is no different.
The AC comes with some interesting features. To start with, it features dual inverter compressor that comes with varied speed rotary motor that not only saves energy but also provide faster cooling. The AC comes with 100 percent copper with special black protection applied to both indoor and outdoor units to prevent conditions like sand, salt, industrial smoke and pollutants.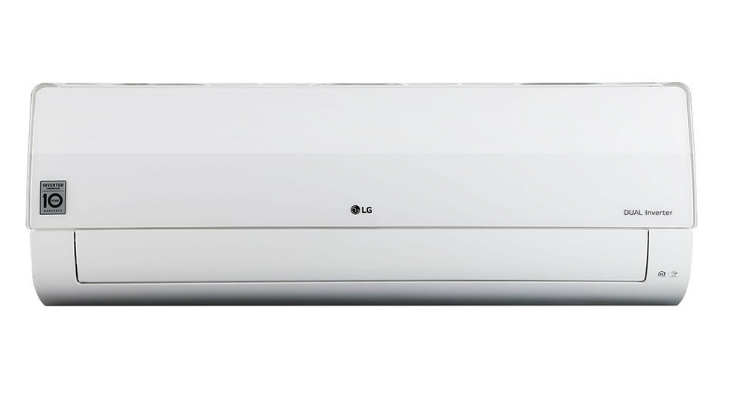 The air conditioners come with LG Smart ThinQ platform, through which users can easily control the AC function and it can be used for IoT. The new AC from LG also comes loaded with Mosquito Away technology, which sends optimal ultrasonic wave range that mosquitos are unable to stand.
The 1.5TR AC comes with an R-401A refrigerant gas, which is considered to be a good standard for cooling. The wall mounted AC comes with a star rating of 5 and an ISEER vale of 4.73. It also features anti-bacterial and 3M micro protection filter along with Himalaya Cool technology and Monsoon comfort. Overall, with a price tag of Rs 63,490, it can be considered as a good option.
Samsung Inverter Split AC (AR18NV5HLTR)

Samsung has been also known for making some good innovation in air conditioner category and it is reflected in this one as well. The AC from Samsung comes Triple Protector Plus technology, which prevents overloads without a separate voltage stabiliser, an anti-corrosive coating and can endure extreme heat.
There is also an auto clean mode through which automatically runs the fan even after it is turned off, keeping everything dry and odour-free while preventing germs from spreading. The AC also feature dehumidification, which removes excess moisture from the environment. The company claims that the new AC consumes low power to give high cooling output. Price at Rs 42,999, the AC includes other features as turbo cooling mode, antibacterial coating, has a 5 Star BEE Rating 2018 and R401-A refrigerant type, making it a good option if you are looking for an AC.


Voltas Window AC (185DZA)
Although split air conditioners are now becoming a rage these days, windows ACs are here to stay. In the sea of options, the window AC from Voltas has something interesting to offer. The home appliance has a capacity of 1.5 tonne, which is more than enough for a normal room. It has a cooling capacity of 5100 W and has an R22 refrigerant type, which you will find in most of the ACs nowadays. The high ambient cooling feature on this AC, which cools up to 50-degree Celsius. The air conditioner comes with fresh air ventilation and an easily removable panel coupled with dust filter so that you get a clean air for your room.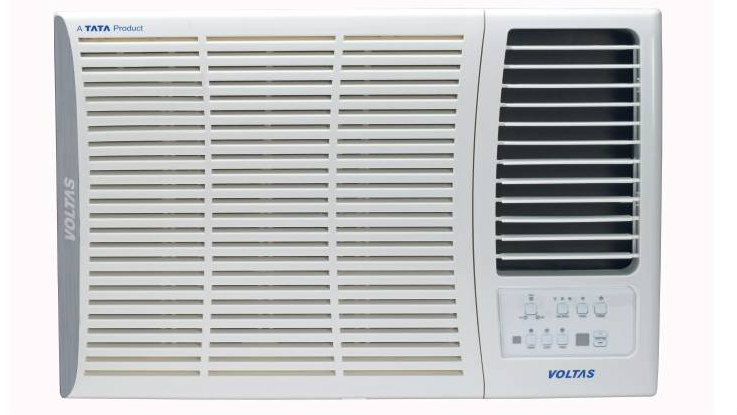 The device also comes with turbo mode, auto swing, timer and sleep mode, which gives you enough option to choose from. It has a large LED display, which is a welcome move. The AC has a star rating of 5, which makes it power efficient and has a minimal sound level of 54dB(A) which means it doesn't make too much noise. The device measures 660 x 430 x 750 mm. Overall, with a price tag of Rs 27,850, it is one of the cheapest windows ACs available in the market.
Hitachi Window AC (RAW511KUD)
For those who do not want a split AC and are happy with Window ACs, then this one from Hitachi is considered to be a good option. The device comes with a 1 TR capacity, which is good enough for a small room. It has a cooling capacity of 3500 W and has different modes including Dry Mode, Powerful Mode, Auto Power Save Mode. The Koukin Filter prevents bacterial growth within the AC. It has an indicator which shows when the filter should be cleaned. There is a memory back up which auto-restarts with the previous settings if there are power failures.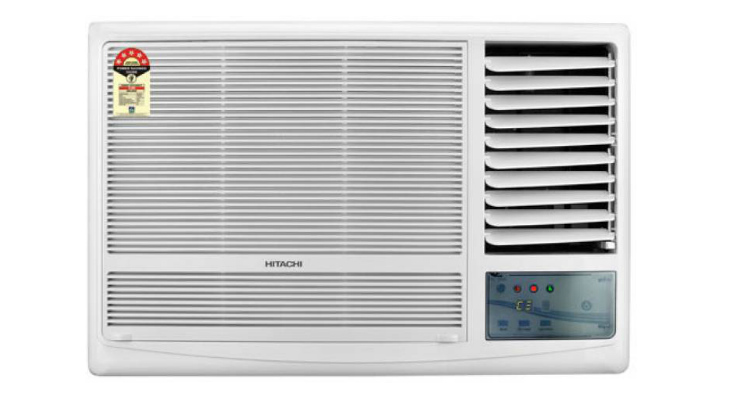 Other than this there is an on/off timer with advanced start-up, Kamin, selectable fan speeds, LCD wireless remote controller, the noise level of 50 dB, extra heat exchanger, lower pull-down time, low derating and silent cooling. You get one-year product warranty and four years of compressor warranty. Overall, with a price tag of Rs 25,999, it can be considered as a good option