ZTE has showed a new tablet sporting Nvidia Kal-El Tegra 3 mobile processor at the China International Communication Exhibition 2011 in Beijing, China.
The tablet – ZTE T98, will come with a 7 inch touchscreen display and Android 3.2 Honeycomb tablet operating system. It will feature a SIM slot and will also have WiFi option for wireless connectivity. Though the release dates haven't been announced yet, we can anticipate the Tegra 3 loaded tablets to release in late October this year.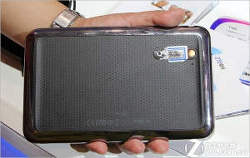 The upcoming ZTE T98 tablet will carry 11.5 mm thick form factor and will feature a 7 inch touchscreen display with WXGA (1280×800) pixel resolution. Under the chassis, the T98 tablet will house the quad-core Nvidia Tegra 3 mobile processor codenamed as Kal-El and will have 1 GB RAM along with 16 GB on-board memory. This might be one those powerful 7 inch tablets to feature larger on-board memory and faster hardware.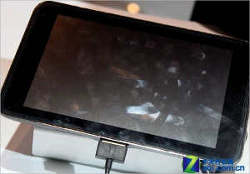 However, the Tegra 3 chip in this tablet will be slightly under-clocked to 1.3 Ghz instead of 1.5 GHz and will be capable of 1080p HD video playback out of the box. By default, the ZTE T98 tablet will run Android 3.2 Honeycomb tablet operating system that brings support for the 7 inch display bearing devices. This tablet will have a 5 megapixel camera with LED flash at the back and a 2 megapixel camera in the front for video calling.
With 4000 mAh battery pack and slightly under-clocked Tegra 3 processor, this ZTE T98 tablet should be able to provide decent battery life of about 7 to 9 hours.