Chinese smart lighting company Yeelight has announced that it's making its entry to the Indian market with the launch of its smart lighting products. The new range of Yeelight products includes smart LED bulbs, Aurora Lightstrips and Candela Lamps, all of which will be sold exclusively on Amazon India, starting today.
The cheapest of the Yeelight products comes at Rs 2,499 and is the Yeelight smart LED bulb with programmable lights to turn on/off at a set time of choice. The White light emitted by the LED bulb can be adjusted according to colour temperature. The device is enabled with AI and can thus be controlled through voice commands from Google Assistant and Amazon Alexa. The smart bulb is also WiFi-enabled and is compatible with Yeelight App with remote controls.
Yeelight will also offer a multicolour variant of the smart bulb with different colour hues, temperature and dimness setting. The Yeelight smart LED colour bulb is also WiFi enabled, AI ready with Assistant & Alexa and can be programmed to turn on/off at a set time of choice. The device can be purchased at Amazon for an asking price of Rs 2,799.
The Chinese company is also offering the Aurora Lightstrip Plus which is a 10-meter strip with 16 million colours that supports music sync. In addition to programmable control, the light strip also comes with group controls and handsfree control through Google Assistant and Alexa. The Yeelight Aurora Lightstrip Plus comes in at an Amazon price of Rs 3,999.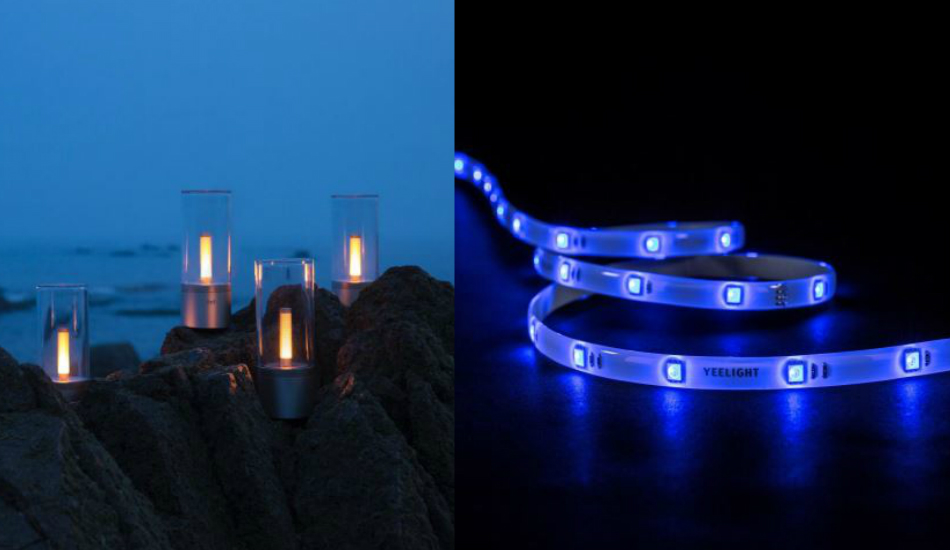 Lastly, there's the Yeelight Candela Lamp which is available for an asking price of Rs 4,999. The lamp comes with a candle flicker effect and simulation control of 30,000 lamps with rotation. The Candela comes with a 2,100mAh battery which Yeelight claims will last to up to 8 hours of continuous usage.