Xiaomi ventured into India half a decade ago as a smartphone competitor before moving on to mobile accessories, TVs and smart gadgets. But the Chinese giant has much more products under its ecosystem, some of them you'd wish were available in India, not just as a product but also combined with an after-sale service. And now, Xiaomi is doing exactly that as it's now adding more products to its Indian catalogue through a new e-commerce platform. It's essentially an app labelled as Xiaomi ShareSave which is the official app through which Xiaomi will start selling some of its China-exclusive products in India.
The move seems to be a way to test waters before the Chinese company officially launches itsnon-mobile devices in India. Xiaomi has listed 30 products at the time of the writing, from smart bulbs, watches to water bottles and toothbrushes. Once successful, these products will join XIaomi's India product line which has recently added theMi LED TV 55-inch 4X PRO, 43-inch 4A PRO, Mi Soundbar andMi AirPOP PM.25 Anti-Pollution Mask.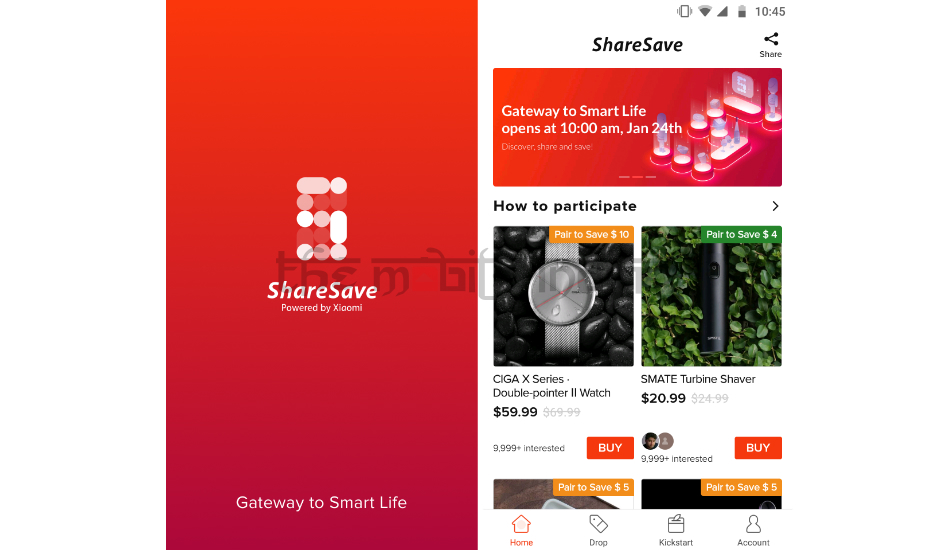 While prices of the products are listed in USD, users can view their total sum in Indian Rupee. Interestingly, users will not be charged any import fees neither will there be any additional charges for delivery to a location. We tried adding a pin code for delivery to the North East and we can verify there weren't any extra delivery charges involved.
Additionally, Xiaomi is offering a total of four coupons for new users of the app which amount to a total of Rs 714. Of the available coupons, there are two Rs 143 coupons and single coupons of Rs 72 and Rs 356 each.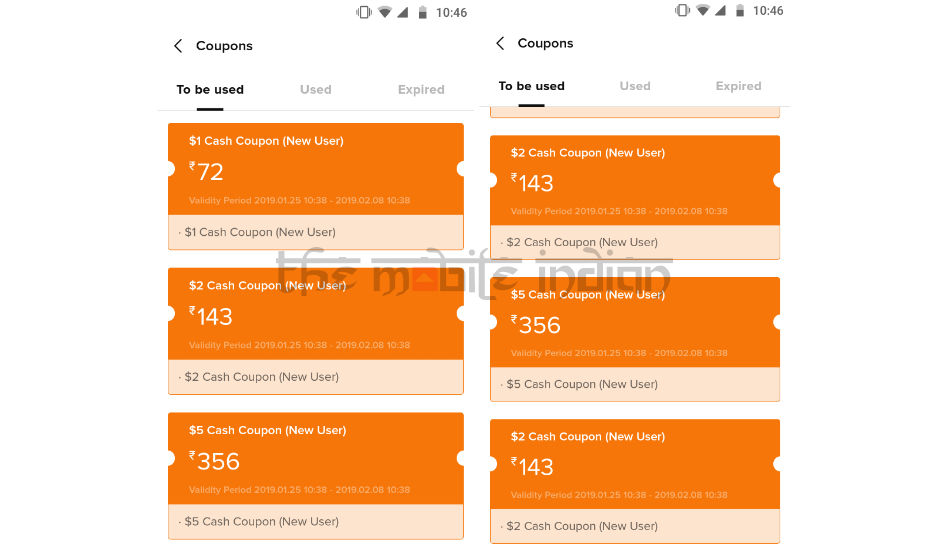 One promising feature about the ShareSave app is that Xiaomi will be offering complete after-sales service, home delivery and local service support for the products in the list, something users weren't offered when buying a Chinese variant of a product from a third-party site.
One thing we witnessed is that when we tried adding a new address for delivery, ShareSave made it clear that users shopping on the platform will need to complete their KYC norms. The app thus wants you to upload documents related to KYC including either of the Passport or the Aadhaar Card an ID proof for customs clearance of the imported goods. While this might not be a concerning thought for many, there is still an abundant number of Indians without either of the documents and for them to shop on the app will be close to impossible.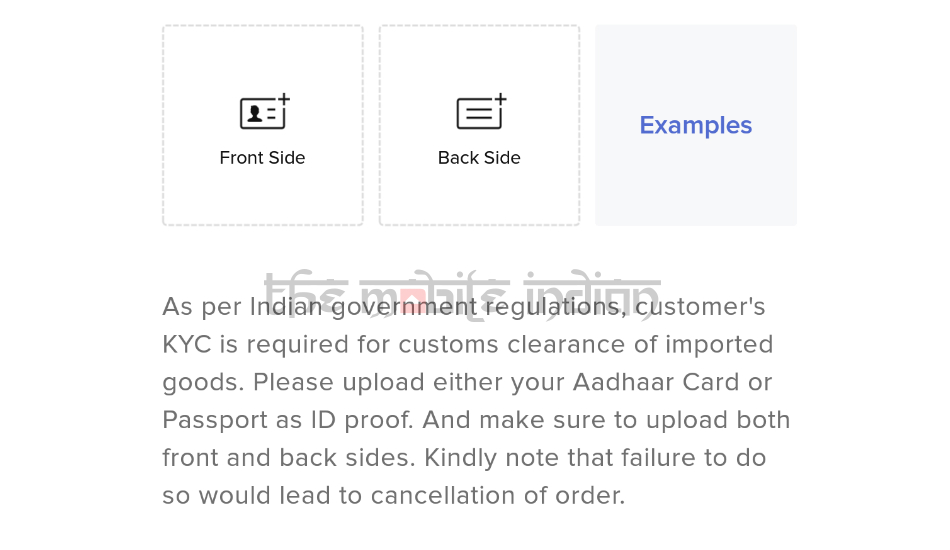 Getting back to the main app, Xiaomi ShareSave offers a social e-commerce experience allowing users to bring in their friends and contacts for additional discounts. There's a 'Pair-up' option which will let you shop for the same product with a friend for an extra discount while the 'Drop' mode will get your purchase value to drop to zero (or free) if you have gathered enough friends for a group buy. Lastly, Xiaomi is also pushing a 'Kickstart' menu for items which need crowdfunding. Kickstart will allow users to invest an amount on a product with the possibility to get up to 10 times the investment when the product achieves full funding.
Some of the products listed in the ShareSave app include the CIGA X-series watch, MIIIW Bluetooth Keyboard, MIIIW Intelligent Mousepad, Soocas Electric Toothbrushes, Electric Mop, Yeelight Smart Bulbs, Yeelight Motion Sensor light, Yeelight Candle and Light strips, Car fresheners, Cable clips, Water bottles and more. We're yet to see other China-made Xiaomi devices like the MI Notebook Air and Mi Notebook Pro on the app but we hope to get them in the near future.
ShareSave is currently available in India through the Google Play Store for all Android smartphones. There has been no word on whether the app will be released for iOS devices on the Apple App Store or if Xiaomi plans to regions other than India for the app to function.