Xiaomi is hosting an event on September 24 in China to announce a slew of products, some of which are expected to be a new Mi Mix series phone, the Mi 9 Pro 5G, Mi TV Pro and MIUI 11. Just days after the company confirmed the upcoming Mi TV Pro with a 12nm Amolgic chipset, Xiaomi has now revealed that its upcoming Mi Mix-series smartphone will be called the Mi Mix Alpha, not the Mi Mix 4.
The news comes through a teaser on Weibo where Xiaomi has revealed that the Mi Mix Alpha will launch on September 24. The teaser posted also confirmed that the Mi Mix Alpha will equip a 100-megapixel camera sensor. The post reads "Mobile phone camera technology continues to develop at a high speed. 100 million pixels are coming. In the future, will mobile phone photography replace it?".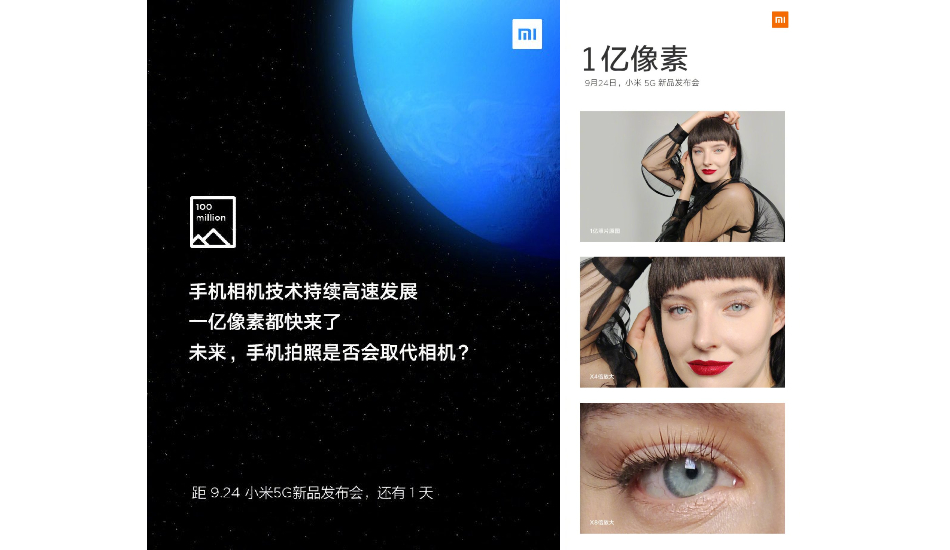 The company has also shared a camera sample from the Mi Mix Alpha with a total resolution of 12032 x 9024 pixels and the picture measures 40MB. The camera sample is then zoomed in to 4X and 8X with no loss in detail or presence of noise. If this is true, the Mi Mix Alpha will equipSamsung's new ISOCELL Bright HMX sensorwhich is capable of capturing 108-megapixel grade photos with a resolution of 12032×9024 pixels. It will have an increased sensor size of 1/1.33-inch but will come with a 0.8-micrometre (μm) pixel size, same as its 64MP predecessor.
Mi Mix Alpha's 108MP camera will also use the new Smart ISO technology to switch to a lower ISO in well-lit environments or to a higher ISO in darker conditions with a reduced level of noise. The camera will utilise pixel binning technology to capture several images and merge them to produce a 27MP picture. The ISOCELL Bright HMX is also capable of shooting videos at 6K resolution (6016 x 3384 pixels) and 30 frames per second.
Xiaomi founder Lei Jun has also shared a few other details about the upcoming smartphone. Jun said that the Mi Mix Alpha isn't afolding screen phone but asubversive concept phone. The picture in the teaser shows a display in the middle of book frames. While this could be easily mistaken for a foldable phone, the fact that the Xiaomi founder ruled it out could mean that the Mi Mix Alpha could feature a new type ofcurved screen with a screen-to-body ratio of 100 percent, which will be a first for smartphones.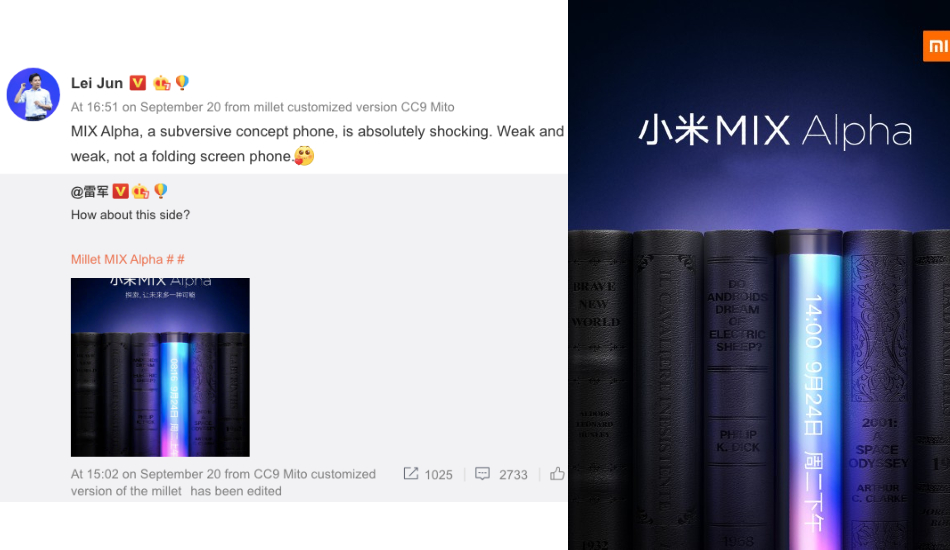 Xiaomi'sMi MIX Alpha has also been teased to come withnew materials for the design and the company named the three materials -Titanium,Silica andAlumina. In case you're not familiar,Alumina is used for the manufacture of hard glass which Silica is a raw material for any glass.Titanium is used as a harder and more durable substiture of stainless steel or aluminium for making frames of smartphones.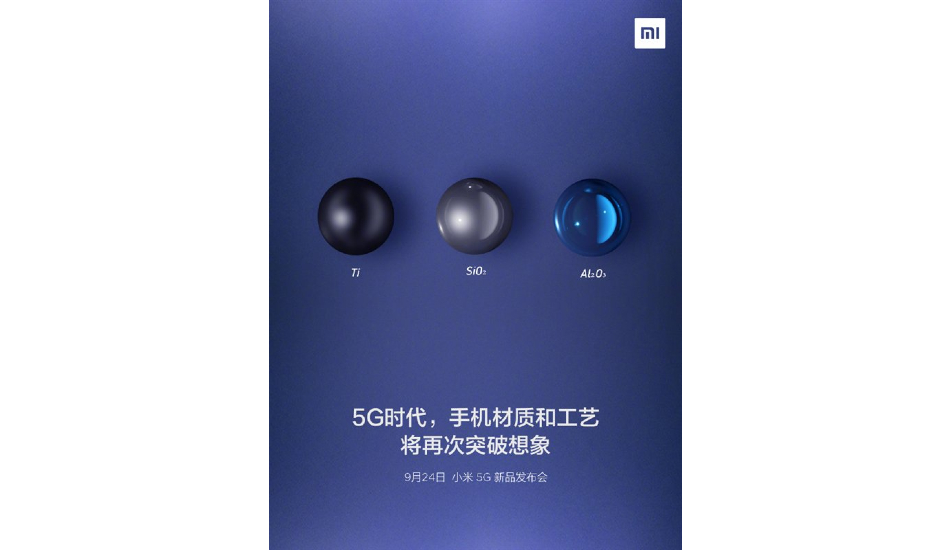 Besides this, the Mi Mix Alpha is also expected to be powered by a Snapdragon 855+ processor with up to 12GB RAM and 1TB storage with UFS 3.0 support. The phone is touted to feature a curved screen that will carry support for 2K resolution and 90Hz refresh rate. It's also rumoured to come with 40W fast charging, reverse wireless charging and MIUI 11 based on Android 10.