Earlier this week, Xiaomi launched the Redmi Y3 and Redmi 7 smartphones in India. At the same event, the Chinese company announced the Mi LED Smart Bulb which has now gone live on crowdfunding for a price of Rs 999 on Mi.com.
The Mi LED Smart Bulb comes with 10-watt power output and a brightness rating of 800 Lumens. The smart bulb features support for Google Assistant and Amazon Alexa, meaning users can activate the device with the help of voice commands.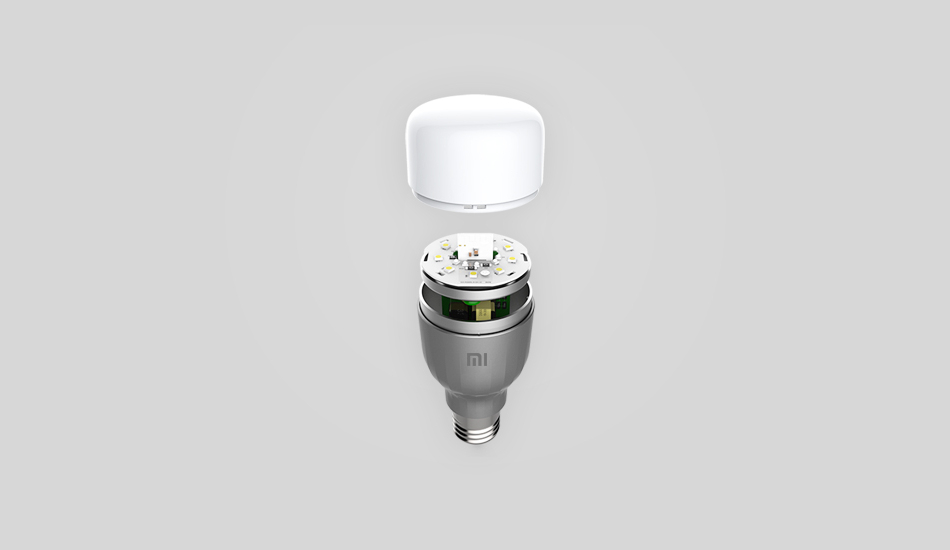 Xiaomi is promising a lifespan of 11 years for the Mi LED Smart Bulb and claims that users can operate between 16 million colours with a colour temperature adjustment from 1,700k to 6,500k. The bulb will also allow users to switch from a brightness of 80 lumens all the way up to 800 lumens. Users can use Alexa or Google Assistant to turn on/off the lights, just brightness, colour temperature right from their smartphones.
The Mi LED Smart Bulb can connect to WiFi through the Mi Home app and on the hardware front, comes with an E27 socket which can be plugged into an external B22 converter to plug into standard bulb ports. The bulb comes with a sunrise and sunset modes which imitates early morning and late night moods inside a room.
The Xiaomi Mi LED Smart Bulb is currently available for crowdfunding through Mi.com for Rs 999 till May 5. The company is gunning for 4,000 that will be needed to be achieved before the bulb starts shipping on May 20.