We live in a wireless or increasingly wireless world, though there's not one wireless technology that rules the world, and there are so many of them that understanding what they mean; what works with what; and which is the best of them is bit of a task. So here is our attempt to simplify it for you.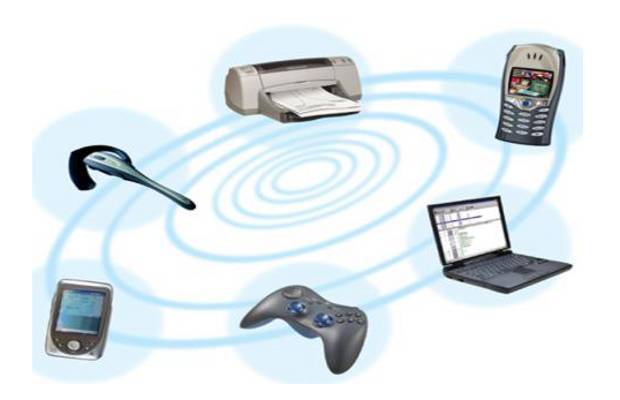 GSM
This is the most used wireless technology for mobile communication. In India most service providers like Airtel, Aircel, Idea Cellular and Vodafone use this technology to deliver their service. It's a second generation (2G) technology and offers voice as well as data services but data on this platform is slow and delivers maximum 54 Kbps speed.
Tata Docomo and Reliance too offer services using this technology, though they also use CDMA, which is a rival technology. MTS in India uses only CDMA.
CDMA
CDMA is a rival to GSM technology and the phones that support CDMA can't support GSM with the same SIM slot. However, in case you have dual SIM with a slot for CDMA then you can use it for accessing CDMA. CDMA is considered to be a better technology but late entry to the market and lack of open market devices mean that this technology will never become very successful in India and most other markets. It is, however, used on a wider scale in the USA and some other markets. CDMA offers better data connectivity even with its second-generation (2G) technology with speeds of up to 128 Kbps and even higher by clubbing two channels at the operator end. Most dongles sold in India are still based on this technology.
Edge
Edge is categorised as the 2.75G of GSM technology and delivers faster data speeds of up to 256 Kbps. Most 2G GSM phones and all 3G GSM phones support this standard.
GPRS
GPRS is categorised as a 2G data connection and is available in all 2G phones that support data connectivity. You will normally get 54 Kbps speeds and this is the slowest data service offered in the country currently.
EVDO
EVDO is the 3G service offered by CDMA service providers. The speeds on offer are up to 3.1 Mbps and though speeds higher than that are possible by implementing Rev A and B in India, 3.1 Mbps is the speed offered by all three CDMA operators.
HSPA/HSPA+
HSPA+ is the 3.5G technology of GSM, and offers very high speeds of up to 21 Mbps in India, though even faster is possible with this technology. Most service providers in India offer 7.2 Mbps speeds, which is possible with HSPA.
WCDMA
This is a 3G technology, and most operators offer HSPA technology, though some low cost handsets only support WCDMA, which is not of much use since speeds are up to 384 Kbps only. Therefore, if a 3G phone only supports WCDMA technology then you should not expect much in terms of speed. However, WCDMA and HSPA are compatible with each other, so you will get 3G access.
LTE
LTE is the fourth generation mobile communication technology popularly referred to as 4G. The speeds on offer with this technology go up to 150 Mbps, though most deployments including Airtel's network in India support up to 100 Mbps only. There are two branches of LTE, the more popular one is FD LTE, which is being used in USA and Europe (Videocon will setup a network using this version in India). In India TD LTE is being deployed, which is also the case in China. Unfortunately, these two versions are not compatible with each other as of now. So in case you see an LTE handset launched in Europe and you happen to get it here in India, don't expect it to work on LTE, though it will connect with 3G networks here.
WiFi
WiFi is a wireless technology for a small area; almost all of us know that. However, there are various standards in that as well, popularly referred to as b, g and n, written as 802.11 b/g/n. So, in case you are wondering what it is that is written here. It simply refers to the version that a particular device supports. b/g/n supports the latest version and will support speeds of up to 150 Mbps, although b/g only supports 54 Mbps and if its just b then you will only get support for 11 Mbps. These standards also affect the range with a maximum range of 230 meters (outdoors) with n; and only 66 meters with b. Newer standards are under development and will support speeds up to 1 Gbps and will have a much wider range. There are permutations and combinations within the existing WiFi standards that deliver more speed and range, although it is the IT departments of companies which deal with that. You can only look at routers and other devices that support dual channel, or dual antennas in case you need better speed and coverage at home. If your device supports the n standard it will support every standard before that, which means in case your router supports only g, and phone supports n, both can work together.
WiFi Direct
This is a new technology, which is WiFi-only but there are changes in the way setup is done. Two devices with WiFI Direct can be paired easily to enable file sharing with speeds of up to 250 Mbps just like Bluetooth (which is slower). While such a thing is possible with the non WiFi Direct version of WiFi as well, the setup is difficult.
Bluetooth
Bluetooth is meant to connect nearby devices like two phones for file sharing. It's also used for streaming videos or voice. In the case of headsets this tech is also used to connect control devices like keyboards and mouse. Like other wireless technology this one too has versions and fortunately all are backwards compatible, which means the latest version works with older technology too. Bluetooth 4.0 is the latest. It reduces power requirement and has a very easy setup. It also supports the same speeds as Bluetooth 3.0, although Bluetooth 4.0 based small devices mostly will not support older Bluetooth versions, but phones and larger devices will have no such issue.
Bluetooth 4.0 is not being used in many phones and tablets so far. Bluetooth 3.0 is very common in new devices and supports speeds of up to 26 Mbps. Bluetooth 2.1, which is by far most common in low budget devices, supports up to 2 Mbps. Version 1 is even slower and is not available in most devices now. A2DP is another Bluetooth terminology, which means support for stereo sound in headsets.
DLNA
DLNA is another standard that is not exactly a wireless technology but ensures that two devices with WiFi or even in a wired mode can talk to each other and are able to share content and even stream it. This is one standard you should look at as increasingly there are several devices in the home used for entertainment like on devices such as TVs, tablets, phones and laptops and easy content sharing amongst them is so very important.
NFC
Near field communication basically allows easy connectivity between two devices when they are brought near each other. No setup is required. However, it is a slow speed connection and is useful in sharing limited information like the identity of a device or product and is generally used in conjunction with WiFi and Bluetooth, which gets activated by NFC tags and can be used for file transfer. The use case of NFC includes contactless payment, and access and sharing of content. The technology has a lot of potential and is being used in all the high end phones these days, even though usage of this technology is still evolving.