WhatsApp has announced the public release of its beta screen-sharing feature for Android, iOS, and Windows users.
WhatsApp on Tuesday introduced new features including screen sharing and landscape mode on video calls to improve the overall calling experience. Meta CEO Mark Zuckerberg announced the new features through a Facebook post and on his Instagram channel.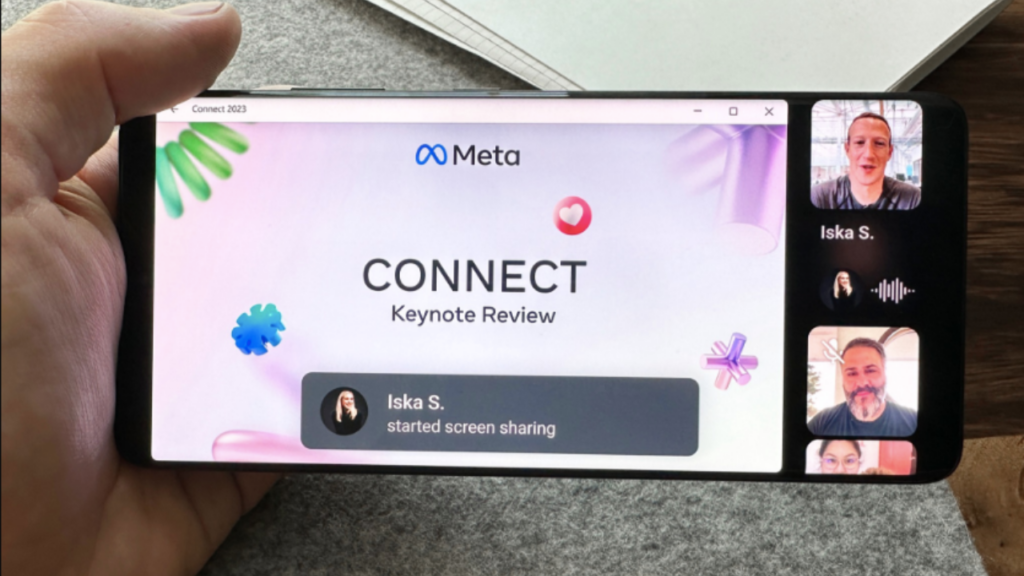 WhatsApp's New Screen-sharing feature
During video chats, this feature enables users to instantly share the screen of their smartphone, allowing users to collaborate and communicate better. Users may now show presentations, check papers, troubleshoot technical issues, and simply share experiences with friends and family through the new feature.
As it enables users to share their device's screen in real-time during video calls, it can be conveniently used to help others as well. For instance, one can use WhatsApp's Video call screen-sharing capability to assist the elderly in their family who are not familiar with technology and need help solving an issue in their phone.
Users will have complete control over the screen-sharing capability as with any other video conferencing program, indicating that one can stop sharing content at any time they want.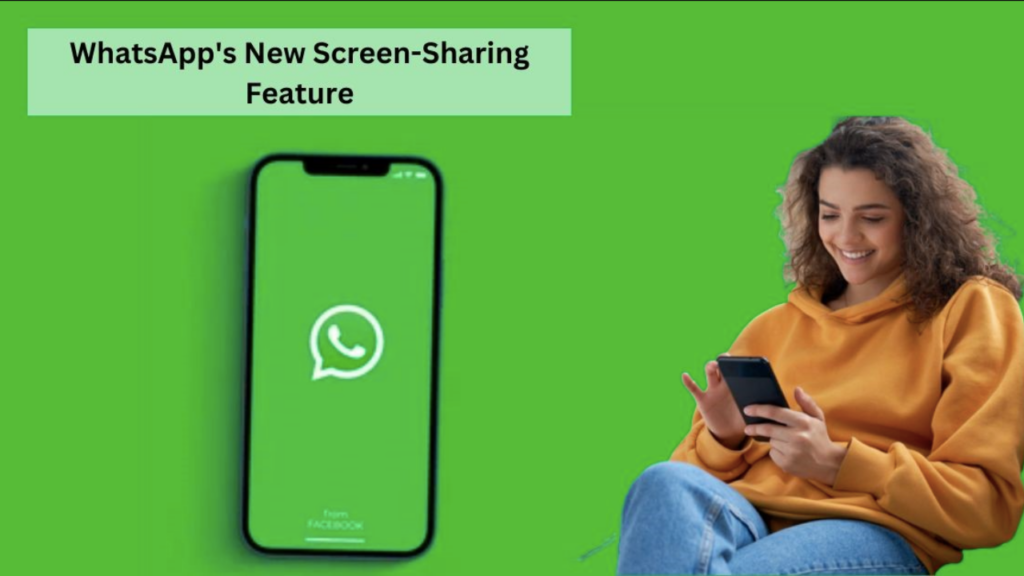 Read More: WhatsApp announces short video messages feature on Android, iOS: How to use it?
Users can access this feature by simply clicking the "Share" icon when on a video call, post which they will have to select whether to share a particular application or the entire screen. Small meetings might be easily arranged on WhatsApp because it allows video calls with up to 32 people.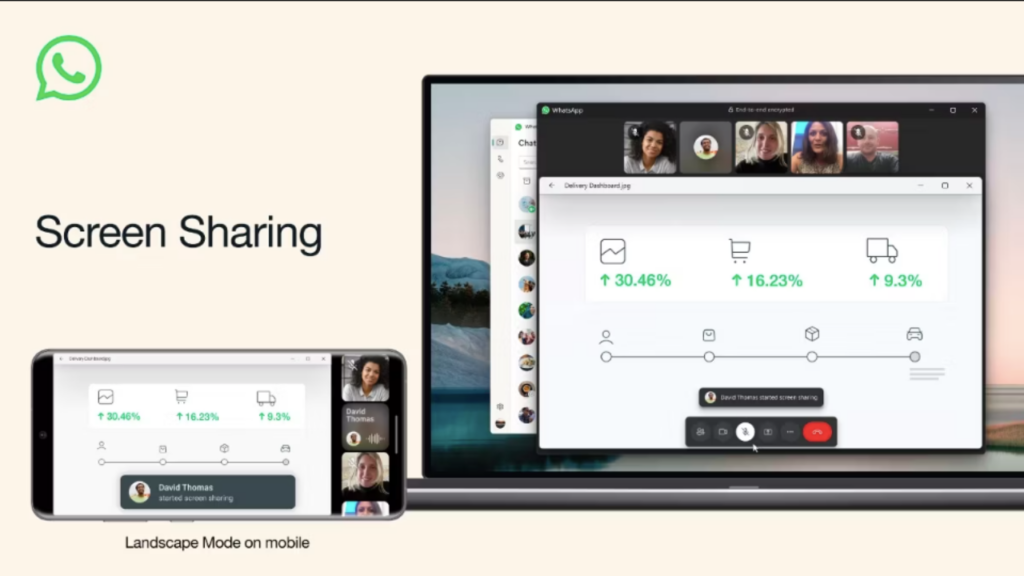 Screen-sharing was previously only available to beta testers but is now available for everyone. Since the update is being released gradually, it can take a few days for everyone to receive it.
How to share your screen on WhatsApp?
On WhatsApp for iOS, Android, and Windows desktops, screen sharing is possible through the steps below. Only while a video call is engaged can the feature be used. Once WhatsApp's most recent version is installed on both devices, follow these steps to share your screen:
Step 1

With the individual you want to share your screen with, start a WhatsApp video call.

Step 2

You will now see a new phone-sharing icon where the video options are found at the bottom bar. Click on screen-sharing icon that resides to the right of the camera switch button.

Step 3

You will see a prompt asking you to allow WhatsApp to record the screen. Tap on Start now.

Step 4

Click the Stop sharing icon to stop sharing your screen on the call whenever you want to.
Swipe up from the bottom of your phone once you start screen-sharing to return to the home screen and open another app. Launch WhatsApp from your home screen, App launcher, or the notification for the active call in the notification shade whenever you need to get back to it. As mentioned before, the person you share your screen will see everything now visible to you. Therefore, be cautious when using this tool to avoid disclosing sensitive information by mistake.