After the soft launch of its four new Premium Android 4K TVs, Vu has expanded its TV catalogue with the launch of three new TV series – the Vu Pixelight TV, Vu UltraSmart TV and Vu Premium Android TV. Along with the new TV launch, the company has also announced the Vu VOD Upscaler technology which will be made available on all TV models releasing this year.
The 32-inch, 40-inch and 49-inch Vu UltraSmart TVs are the most affordable of the three lineups and will be available for Rs 14,500, Rs 21,000 and Rs 31,000 respectively. The Vu Pixelight TVs in 43-inch, 50-inch, 55-inch and 65-inch configurations will be available for Rs 30,000, Rs 39,000, Rs 42,000 and Rs 66,000 respectively. The most expensive of the three series is the Vu Premium Android TVs which will be available at Rs 35,000, Rs 42,000, Rs 47,000 and Rs 72,000 for the 43-inch, 50-inch, 55-inch and 65-inch configurations respectively.
To start thing with, the Vu VOD Upscaler technology combines multiple advanced machine learning algorithms with digital signal processors to provide high-end, cinema-quality video/audio playback for VOD content. This will thus enrich the quality of content consumed from apps like Netflix, Youtube and Amazon Prime.
Speaking about the latest announcement, VU Chairman & CEO, Devita Saraf said "The revolutionary VOD Upscaler technology has been in development for more than 3 years, with 107 man years of engineering effort to create it. Vu makes television for the new- age consumer who wants to experience detailed picture quality and sound clarity, beautiful aesthetics and a world of content. Having a customer-centric approach has led Vu to the unwavering loyalty of the customers- high net worth individuals and young professionals".
Vu UltraSmart TV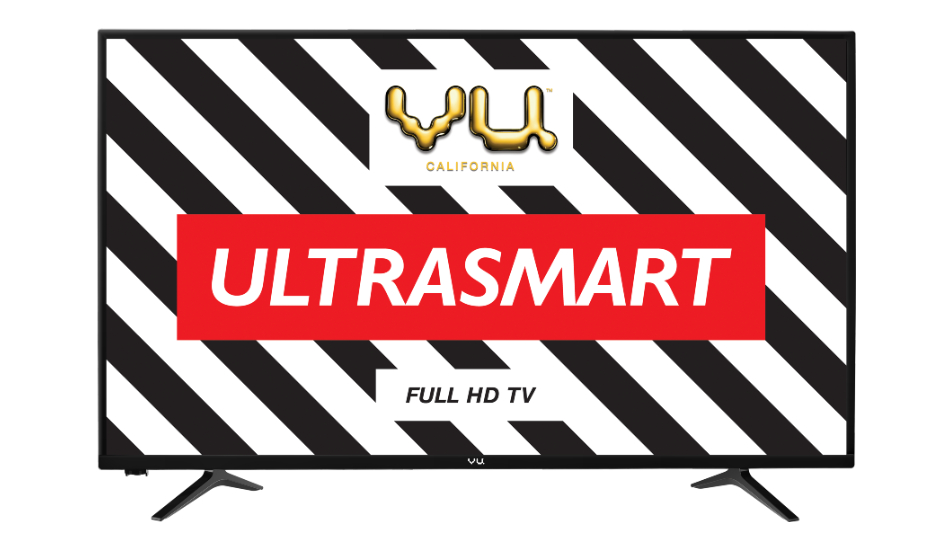 The Vu Ultrasmart Full HD TV (Available in 32,43,49) comes loaded with licensed Netflix, Prime Video and YouTube apps – all immediately accessible on its 4-Hotkeys remote. With a unique Smart Interface, the Vu Ultrasmart offers an enjoyable and easy way to access smart content. The High Bright Panel and built-in Dolby and DBX-TV audio deliver incredible picture and sound quality, all housed in a sleek piano design body.
Vu Pixelight TV – Next Generation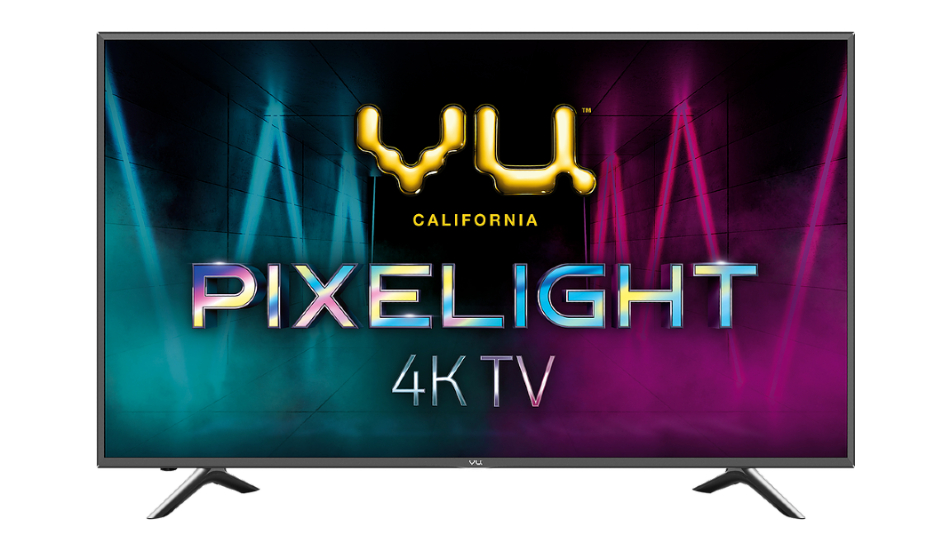 Vu Pixelight 4K TV comes equipped with revolutionary technology that delivers upscaled picture and sound quality for streaming Video on Demand (VOD). Vu puts more control in your hands with the Pixelight Remote with 4 Hotkeys to instantly access built-in Premium Licensed apps like Netflix, Amazon Prime and YouTube, and an apps menu with plenty of Indian apps and content too, for example, Eros Now, Hungama Play and many more. The Vu Pixelight HDR technology delivers vivid and clear visuals which, added to built-in Dolby Audio and DTS technologies, makes for an immersive entertainment experience.
Vu Premium Android TV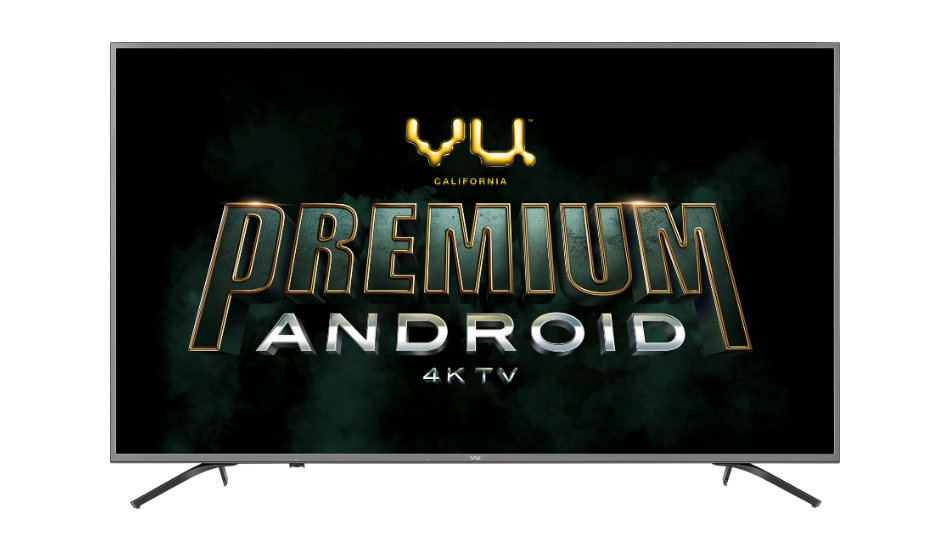 The new age Vu Premium Android 4K TV is powered with HDR 10 & Dolby Vision technology, which helps upscale details by maximising contrast and colour accuracy to deliver immersive 4K HDR picture quality without losing details. Combined with built-in high-quality Dolby MS12 Audio and & DBx-tv, Vu delivers wider soundstage audio clarity to your content. The Vu Premium Android 4K TV runs with Android 8.0 OREO which enables access to the entire Google Ecosystem along with certified apps like YouTube, Hotstar etc through Vu ActiVoice remote which creates a more engaging and effortless opportunity to use videos & apps in the fastest way. The Titanium grey material with OD22 slim design perfectly complements modern living room decor whileminimising visual distraction and focusingmore action on the content.