Vodafone has launched a new scheme known as 'Vodafone Sakhi' for empowering women from socio-economic backgrounds. This free of cost service will be available across UP and Uttarakhand which would enable customers to recharge their mobile phones, without having to share their mobile numbers with the retailers.
The company, under this initiative has offered three plans with a validity of 30 days. It starts with the Rs 52 plan, which provides a talk time Rs 42, along with a 50 MB 2G or 3G data. Further, the Rs 78 plan provides a talk time Rs 62, along with a 50 MB 2G or 3G data benefit. Lastly, the Rs 99 plan provides a talk time of Rs 72, including a 50MB 2G or 3G data.
You might be interested in this:
As per the report by Vodafone, women consist of 50 percent of the total population in Uttar Pradesh and Uttarakhand; however, less than 20 percent of them have a mobile number in their name. To encourage more women to use mobile phone for basic communication needs, Vodafone has taken this initiative that will ensure safety security and empower them on a digital journey.
To avail the Vodafone Private Recharge option, a customer needs to send a toll free SMS, 'Private' to 12604which allows subscribers to make a Private Recharge through an OTP code, without sharing mobile number. This OTP can also be used for all recharges done over a 24 hour period.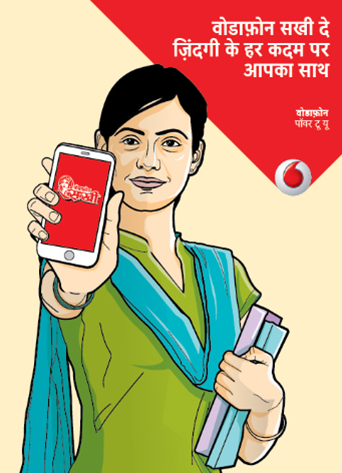 Furthermore, the Emergency calling feature enables seamless connectivity within 10 minutes of calling, even with Zero balance in the user's phone. Moreover, the scheme offers a bonus feature of free health tips for the first 90 days. Additionally, the subscribers receive a welcome call from the IVR in their local dialect, explaining product features and customer support details.