Close on the heels of other telecom operators reducing their 3G tariffs, Vodafone has now tweaked its 3G tariffs to stay in the competition.
It is to be noted that Airtel and Idea have reduced their 3G tariffs by 70 per cent while RCom has reduced its 3G tariffs by a huge 90 per cent.
Just like Idea, Vodafone is now offering 'pay as you go' tariff at 2 paisa per 10 KB, which is bit cheaper than Airtel's 3 paisa per 10 KB. The GSM operator now offers 25 MB for a day for Rs 26. There is also a Rs 44 pack that offers 150 MB for 7 days while Rs 102 pack now offers 300 MB for a month.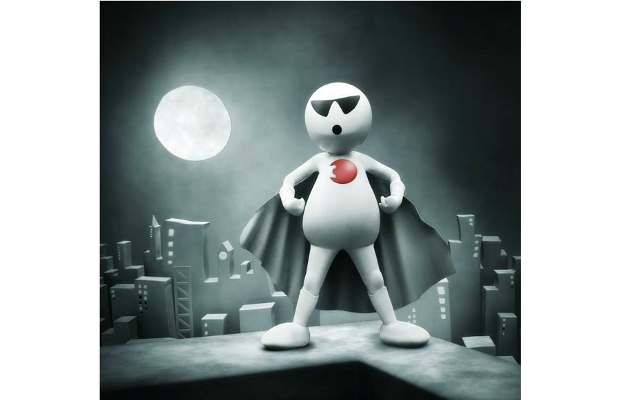 For 1 GB 3G data, Vodafone is now charging Rs 251 and for 2 GB you have to shell out Rs 451. However, it is charging Rs 850 for 3 GB but offers 2 month validity for this pack (one month free). On the other hand, other operators are offering 4 GB for slightly lesser price but only for a month.
Vodafone is now charging Rs 1250 for 5 GB and Rs 1501 for 10 GB, in the former you get two months of validity while the later comes with the usual one month validity.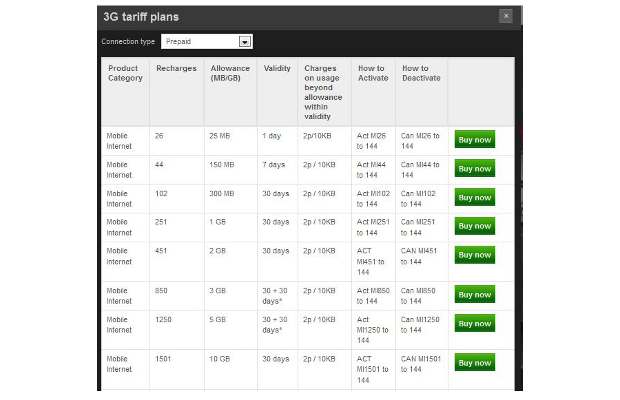 The above tariffs are for prepaid users. For postpaid users, the lower data packs are in fact costlier when compared to Vodafone's prepaid plans. For example, Vodafone if offering 2 GB of 3G data to its postpaid users for Rs 650; while prepaid users just pay Rs 451 for 2 GB data. However, higher data limit packs like 3 GB, 5 GB and 10 GB packs are priced the same as prepaid plans.
Plainly speaking, Vodafone has not reduced the tariff rates of its 3G plans rather the teleco has simply changed some packs with slightly more data per month or in some cases the validity period.
Two operators who have taken some major step in making 3G affordable are Aircel and RCom. While RCom has reduced the base tariff for 3G services and kept it at 20 paisa per MB level, Aircel, which was the first operator to announce new 3G tariff, has completely done away with limit data access packs, and now sells only unlimited packs.
Aircel is offering unlimited plans starting with Rs 8 plan that offers 50 MB at 3G speeds for a day while its costliest plan for Rs 997 offers 10 GB 3G data for 30 days.
Though these unlimited plans from Aircel will offer you reduced speed of 128 Kbps post the data limit mentioned, it is still good speed compared to others and also saves bill shock to users. Aircel's monthly unlimited plans start at Rs 128 which offers 500 MB data at 3G speeds. However, there is a catch with Aircel packs. Only 5 GB and 10 GB plan are being offered at 7.2 MBPS while all other plans of Aircel are being offered at 3.6 Mbps speed only.
Other operators offer only 7.2 Mbps or higher plans. However post data limit, the speed usually gets dropped to 20-64 Kbps.
You can read the detailed comparison of Airtel, Idea and RCom data plans here.