Viewsonic will unveil the biggest tablet of the world next month. The US based company has sent out invites to journalists for the function in which it is likely to showcase its 22 inch screen based tablet which will come with the Android Ice Cream Sandwich operating system.
While it can also be used at home, this tablet is designed with boardrooms in mind, where it will be used large and clear presentations etc.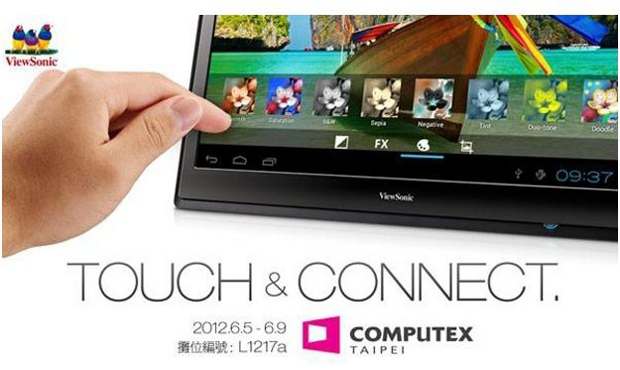 Though there is no word on pricing and specifications, this tablet could well be the costliest tablet so far with such a large screen.
Currently, Viewsonic sells 7 inch and 10 inch tablets under its ViewPad brand, and almost all its tablets are based on Android operating system except one with dual boot option of Android and Windows 7.
Though company is marketing it as a tablet, many argue that it is at best an all-in-one PC based on Android and not a tablet. We find the argument credible enough, as this tablet definitely is not a very mobile device which is one of the key features of current crop of tablets.