The Telecom Regulatory Authority of India has issued draft design of public Wi-Fi network project to provide low-cost seamless internet facilities to all its consumers. Furthermore, TRAI has invited proposal from all entities to be a part of this Pilot to establish nation-wide, pay-as-you-go PDOs by July, 25.
Under this initiative, any entity (company, proprietorship, societies, non-profits, etc.) having a PAN number wanting to provide one (PDO) or more (PDO Aggregator) hotspots to the public using either free or paid model can be a hotspot provider. Additionally, any software or service provider who is providing necessary software, hardware services or support to Hotspot Providers can also participate.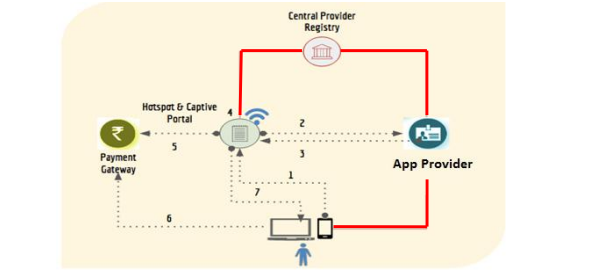 As per TRAI's official post, "Public hotspots hold an important place in the last-mile delivery of broadband to users. Wi-Fi is much easier to scale than adding new LTE towers. It bolsters connectivity inside buildings, airports, etc. where LTE penetration is inherently limited. It allows for offloading from telecom networks to ease congestion, and will be crucial when the next billion IoT devices come online. Yet, there are only 31,000 public Wi-Fi hotspots in India, compared to 13 million in France, and 10 million in the United States of America."
You might be interested in this
The document posted by TRAI intends to provide detailed technology specifications for various providers to ensure full WiFi system interoperability. It notes that providers must ensure compliance with these specifications to be part of this initiative.
TRAI has proposed to design an open network that is the Wi-Fi Access Network Interface (WANI) which represents an exciting opportunity to do for data what PCOs did for Long Distance Calling. It will bring a new generation of users on to the internet in an assisted manner. Moreover, it will boost the consumption of data by the price sensitive Indian customer who rations her cellular data usage.
Earlier theTelecom Regulatory Authority of India came up withnew rules for predatory pricingin order to resolve the dispute between Bharti Airtel and Reliance Jio.
Image Source:TRAI