Earlier this week, Nikon launched a new camera, the Coolpix W300 which brought another "rugged" point-and-click shooter to the Indian markets. Aimed for those who tend to go off road for their adventures.The Coolpix W300 is promises to be the perfect companion on your hiking trips (or for diving if it matters).
So if you haven't made up your mind yet, you can check out these alternatives for the W300 which are also vying for attention on the rugged plank.
Olympus TG-870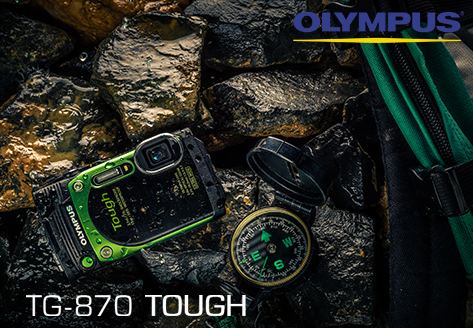 Launched in 2016, the Olympus TG-870 is one of the best selling Go-Pro alternative camera. It is a tough and rugged camera which you can bring for your snorkelling, trekking, diving, and other adventure activities.Priced at around Rs 38.000, it is one of the widelyavailable tough cameras available in the Indian market.
The Olympus TG-870 comes with a 16 megapixel BSI-CMOS sensor and f3.5–5.7(21-105mm)equivalent lens. The camera is waterproof to 50 feet (15 meters), shockproof to 7 feet (2.1 meters), crushproof to 220 pounds force, freeze proof to 14 degrees F (-10C). Phew! If you need any more proof, check out the summary below.

Pros:
Adventure-ready, rugged body – waterproof, dustproof, shock and freeze-proof.

Easy on the pockets (both cheap and compact)

Unique Selling Point ­-TG-870 provides a 920k-dot 180 degree flip-up LCD

Built-in Wi-Fi, GPS and GLONASS (Global Navigation Satellite System)

An impressive variety of shooting modes and 13 Art Filters
Cons:
Still photographs are not decent.

Autofocus is quite slow.

Doesn't handle macro shooting well.
Olympus TG-4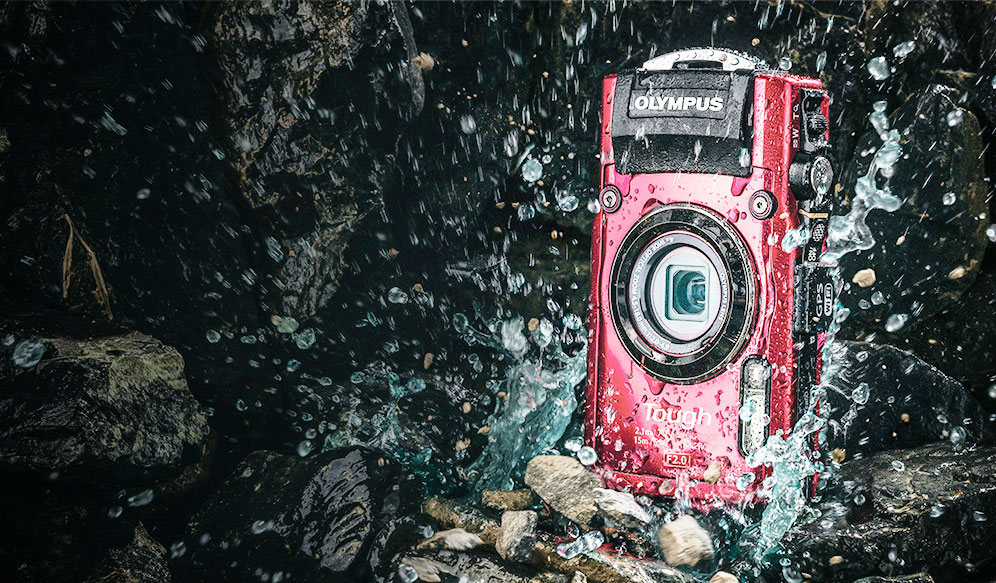 Unarguably, the Olympus TG-4 stands amongst the top when it comes to sturdy and tough good performance cameras. The TG-4 has been the most loved and sought cameras since it's arrival back in 2015. Although it is a bit costly at around Rs 52,000, the features it provides are real value
The Olympus TG-4 comes with a 16 megapixel BSI-CMOS sensor and F2.0-4.9 (25-100mm) equivalent lens. The camera is waterproof to 15m (50ft), shockproof to 2.1m (7ft), crushproof to 100kgf, freezeproof to -10C and dustproof. The TG-4 also supports optional conversion lenses.
Pros:
Great picture quality (the best within the price range), works well in low light conditions too.

Built-in Wi-FI and GPS.

Able to take raw photos.

Quick autofocus system and a worthy macro shooting system.
Cons:
Ricoh WG-M2 Action Cam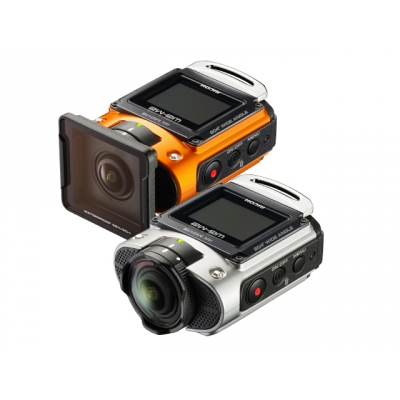 The Ricoh WG-M2 packs quite a punch, supporting 4K video recording into it's tiny ergonomic body. It is rugged, stylish and fits almost everywhere.The WG-M2 costs around Rs 25,500, and is waterproof to 65ft for up to 2 hours, shockproof to 2m, coldproof to -10˚C and dustproof.
Pros:
Well built and a ergonomic design

Ultra wide 204 degree lens.

Budget friendly

Decent battery life
Cons:
Image quality not upto the mark

No "narrow" settings for 4K recording
GoPro Hero5 Black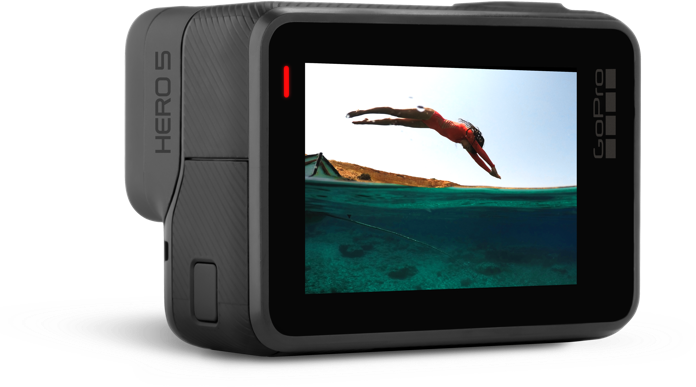 The GoPro dominates the market and sits upon the throne when it comes to rugged action cams. Be it in terms of functionality or style, the GoPro is definitely the choice of the tech savvy.Available for around Rs 37,000, the GoPro supports 4K video recording with 12 megapixels for clear photographs. HERO5 Black is waterproof to 33ft (10m) without a housing.
Pros:
A simple one-button control, as well as voice command feature for a handsfree experience

Works with 30+ GoPro official mounts and accessories

Huge battery life

Very compact
Cons:
Touch gets unresponsive at times
The Olympus TG-4 is feature packed but costs a bit too much. For those looking for a camera that packs quite a punch, the W300 is both budgets friendly as well as feature loaded. But for the tech savvy the GoPro is the ultimate device one must buy.