A month after offering free one year ZEE5 subscription for limited buyers, French electronics brand Thomson has now introduced a new 40-inch 4K Smart TV in India. The new Thomson 4K TV will be available for an asking price of Rs 20,999 on Flipkart starting from March 16.
Thomson's latest addition to its TV lineup comes with 40-inch Samsung display panel with 4K resolution. The Thomson TV comes running Android 7.0 with 6 pre-loaded apps including YouTube which can play videos at 4K. The TV also plays content from Netflix and Amazon Prime Video and offers an Easy Share cast feature to mirror content from your phone to the big screen. The 40-inch Android TV comes with a 3-day weather report and also displays the latest and trending content about movies, TV Shows and music in 18 different languages.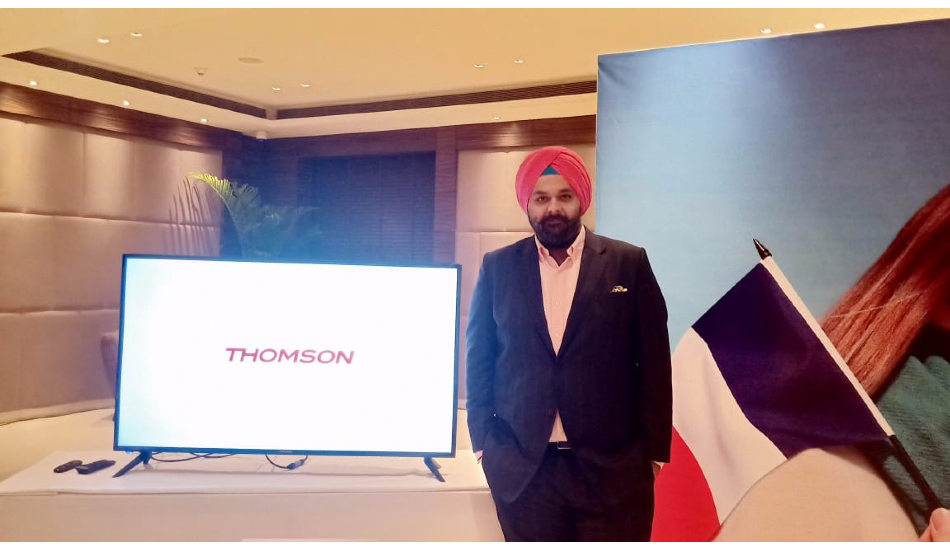 Speaking about the latest launch, SPPL CEO, Avneet Singh Marwah said "We are excited to launch India's only 40 4k TVs, we want Indian consumers to upgrade their TVs from FHD to 4k at a super affordable price. I'm confident that this will set the trend in the market as consumers have started focusing on specs and better picture quality, as you know in the past the 4k content was limited, therefore this TV comes with the latest specs where consumers can access their favourite 4k YouTube content. Thomson 40 4k will be available with our strategic partner Flipkart".
Flipkart Large Appliances Senior Director, Hari Kumar G also commented saying "As the leading e-commerce marketplace in India, Flipkart is committed to giving our customers the best and latest in technology. Thomson is a strategic partner brand which continues to innovate for India and is launching country's only 4K Smart TV in the 40-inch category. The sleek design and image quality of this television will surely enhance any customer's viewing experience, and we are looking forward to further developing our partnership with Thomson and helping build its brand in the country".
The 40-inch Thomson 4K Android TV will be available on Flipkart for a price of Rs 20,999 starting from March 16.