Technology now has reached a stage where we users demand a lot of features inside our smartphones but at the same time want it to be made as thin as possible. While phones with the thickness of a power bank do exist, what if you need power for a long vacation and not just for yourself but for everyone in your group of friends or family?
That's where ChargeTech's newest 124,800mAh Portable Power Station comes in. Yes, you read that right. The new ChargeTech Power Station comes with a capacity of 124,800 mAh which translates to 462 watt-hours of power. Even with that amount of power, the battery pack only weighs in at 5.44 kilograms and measures at 28.9cm x 15.5cm x 19cm.
The 124,800mAh Portable Power Station comes with two AC Wall Outlets of 300W each and offers a wide range of port selections. The battery pack features one QuickCharge 3.0 Port, two 2.4A USB Ports, a 60W USB-C PD Port in terms of power supply. There are three 9-12V/5A max DC Output Ports as well for devices other than electronics.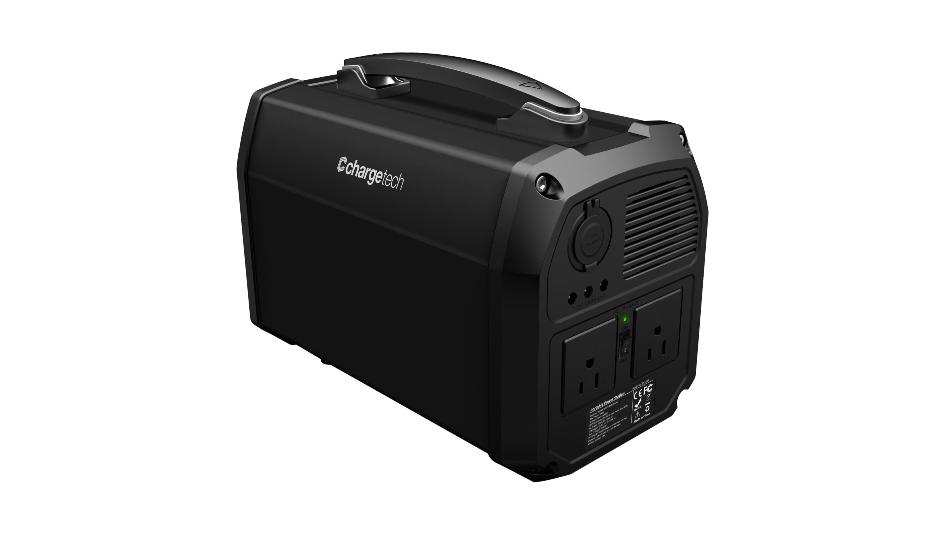 Additionally, it comes with a 10W Bluetooth Speaker and an AUX Connector for audio. There's also a 12V Cigarette Lighter Port and a 5W LED Light Panel with SOS mode.
Considering several premium smartphones ship with approximately 3,000mAh of battery, the latest device from ChargeTech will be able to charge a phone to at least 40 times fully. Knowing the battery capabilities of the current flagships, the ChargeTech 124,800mAh Portable Power Station will be able to charge your Pixel 3 to up to 43 times, iPhone XS to up to 47 times and the Samsung Galaxy S10 37 times. If you're someone who already used a large-battery phone of capacities of 4,000mAh and 5,000mAh power, the ChargeTech battery pack will last you to up to 31 times and 25 times respectively.
The ChargeTech 124,800mAh Portable Power Station will be available for an asking price of $699 (approx. Rs 48,500).