Last month, Tata Docomo released five new prepaid plans for its users in India and now the fifth largest telecom operator has announced a new prepaid plan that offers data and voice benefits for Rs 49.
The latest prepaid plan charges a user Rs 49 for a talkative of Rs 25. Users will be offered local and STD outgoing calls at 1 paise per 2 seconds along with 1GB of 2G/3G data. The benefits of the Rs 49 prepaid plan will stay valid for 30 days, unlike some prepaid plans which offer only a 28-day validity period.
Tata Docomo's Rs 49 prepaid plan will compete against the likes of Reliance Jio's Rs 49 plan which offers unlimited local and STD calling with roaming with no FUP limitations. While data offerings remain the same at 1GB, Jio users will be able to access faster data because of Jio's 4G availability. However, Jio's Rs 49 prepaid plan takes a setback for its validity period which stays restricted to 28 days.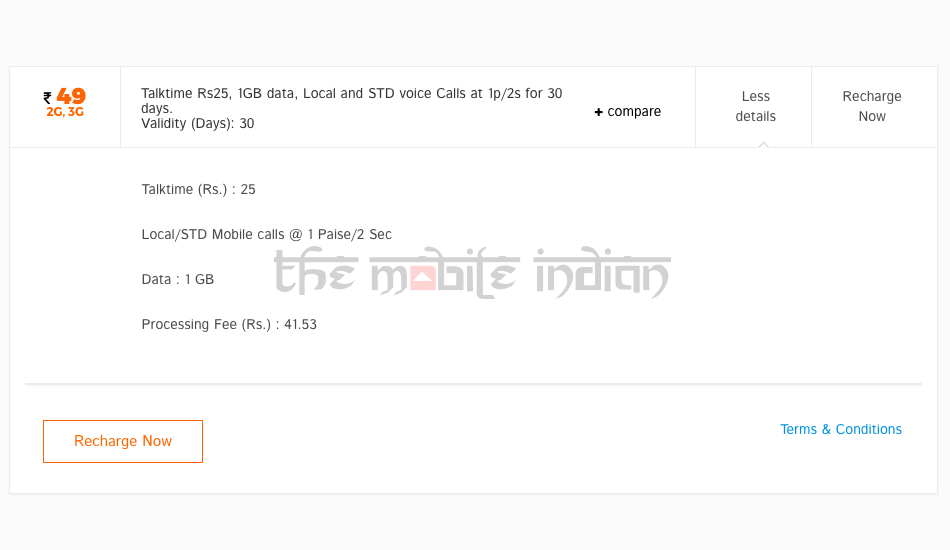 The Tata Docomo Rs 49 prepaid plan can be accessed by heading over to 'Combo Voucher' under Mobile Prepaid plans. The plan is available for all users across all circles operated by Tata Docomo including Kolkata, Uttar Pradesh, Tamil Nadu, Rajasthan, Punjab, Orissa, Mumbai, Maharashtra, Madhya Pradesh and Chhattisgarh, Kerala, Karnataka, Haryana, Gujarat, Bihar, Jharkhand and Andhra Pradesh.
The Rs 49 prepaid plan is the second Tata Docomo combo pack offered for under Rs 50, the only cheaper plan being the Rs 35 prepaid plan that was released in November with 100MB 3G data and 28-day validity. This repaid plan adds Rs 26.66 as a user's main balance and will charge users at 2.5p/s for outgoing calls.
Tata Docomo also recently announced a Rs 88 prepaid plan offering users unlimited local, STD and national roaming calling as well as 100 SMS per day for 28 days.