Indian mobile operators like Airtel, Vodafone, Idea Cellular and Uninor have opened a tirade against the Telecom Regulatory Authority of India's (TRAI) proposal to fix the base price of spectrum at 10 times the 3G spectrum price.
Speaking to reporters at a joint press conference called by all the telecom operators, Airtel's chief executive officer, Sanjay Kapoor said, "If TRAI's proposal for spectrum pricing and refarming are accepted by the government, it will lead to 100 per cent hike in tariffs."
This means tariffs will increase to 2.4 paisa per second from the current rate of 1.2 paisa per second.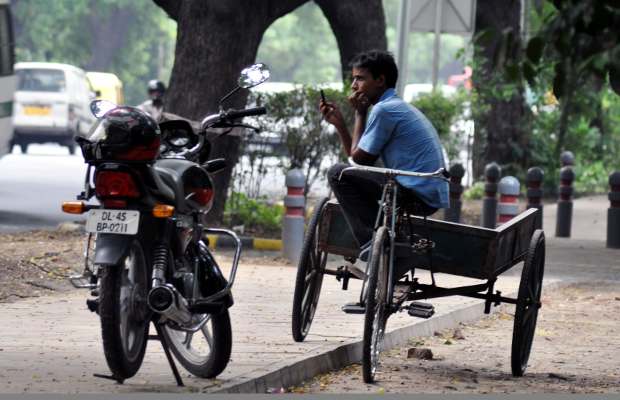 The Airtel chief also rubbished TRAI's calculation that there will be negligible impact on tariffs and said that the recommendations will ring a death knell on the industry.
TRAI has suggested a base price of Rs 3,622 crore for one megahertz (MHz) pan-India spectrum, which is around 10 times higher than the price at which 2G licences bundled with 4.4 MHz spectrum were allocated in 2008 under the then Telecom Minister A Raja.
According to TRAI, a minimum of 5 Mhz spectrum should be allocated, which means that pan-India airwaves in 1800 MHz band will cost Rs18,000 crore. The proposed price for spectrum in 700 MHz is much higher than this.
Yesterday, telecom industry leaders like Bharti Airtel chairman Sunil Mittal, Vodafone chief executive Vittorio Colao, Idea Cellular chairman Kumar Mangalam Birla and Telenor chief executive officer Jon Fredrik Baksaas met home minister P Chidambram and Finance Minister Pranab Mukherjee followed by meetings with Planning Commission deputy chairman Montek Singh Ahluwalia and Telecom minister Kapil Sibal to apprise them of their concerns regarding the proposal.
Baksaas had said that the auction policy should be catalyst for "affordability, competition and investments" rather than leading to tariff hikes as would be the case with TRAI setting a high base price for the auction.