Wires of headphones and mobile chargers usually get damaged when they are accidentally pulled. Now North Carolina State University has developed a new type of stretchable conducting wires which are not prone to damage as traditional wires.
These wires are made using super stretchable polymers filled with a liquid metal alloy consisting of metals like gallium and indium which conduct electricity like traditional wires.
The stretchable conducting wires comprise of tubes filled with liquid metal that can be stretched up to eight times their nominal length and since there are no metal wires inside them, the damage can also be minimised.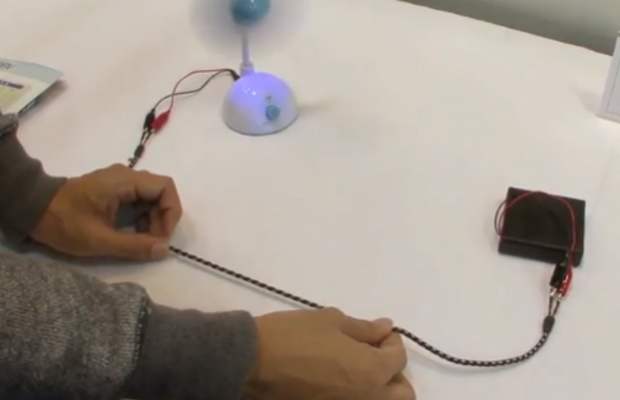 "Previous efforts to create stretchable wires focus on embedding metals or other electrical conductors in elastic polymers, but that creates a trade-off," Dr Michael Dickey, assistant professor at North Carolina State University, quoted by PTI.
"Our approach keeps the materials separate, so you have maximum conductivity without impairing elasticity. In short, our wires are orders of magnitude more stretchable than the most conductive wires, and at least an order of magnitude more conductive than the most stretchable wires currently in the literature," said Dickey.
Although the new technology can easily solve the problem of damaged wires while stretching but the liquid metal could potentially lead to a number of problems including permanent damage to wires if there is a cut which in case of regular metal wires can be fixed. Its advantages and disadvantages are yet to be seen and if adopted it could lead to a revolution but with its own side effects.
Image credit: popsci.com