GSM service provider STel may wind up its services in India if the recent chain of events is any indication.
According to newspaper reports, STel's services in Himachal Pradesh are down with even customer care numbers inactive. The telco has not provided any contact numbers on its website either. Its officials were not reachable for comment.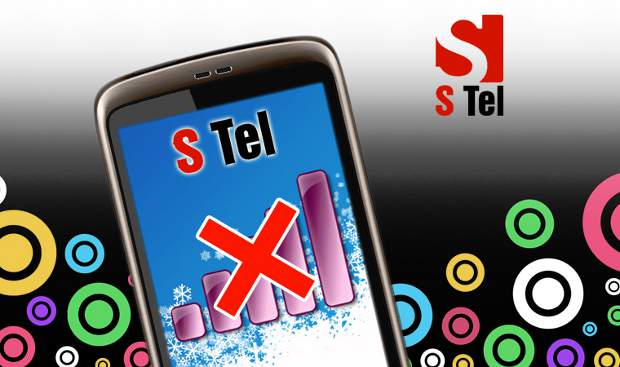 In a message on its website, STel said, "This message is being issued in the light of the recent judgment from the Supreme Court on 2G licenses. We are ascertaining next steps in consultation with our advisors. Meanwhile, as our most valued subscribers, we would also like to inform that if you may so deem fit, you may opt for exercising the mobile number portability option available with you and our customer care service shall render all necessary support in this regard."
However, when The Mobile Indian asked TRAI (Telecom Regulatory Authority of India) about the development, the regulator said that it has confirmed with local officials of Himachal Pradesh, and that the services of STel are working.
Also, though no number has been provided by STel on its website, it has put email IDs of customer services in different circles. Users in Bihar can write to customercare.bihar@stel.in to use MNP. Similarly, email ids for Himachal, Assam/North East and Odisha are as follows: customercare.hp@stel.in, customercare.assam@stel.in and customercare.orissa@stel.in.
It may be noted here that the foreign partner of the operator, Bahrain Telecom (Batelco) has announced the sale of its entire 43 per cent stake in STel for $175 million (around Rs 925 crore) to its Indian partner, Sky City Foundation Limited, after the Supreme Court revoked all six licenses of the telco in the 2G scam.
STel has terminated its contract with its public relations agency (which deals with media on behalf of the company) and according to sources, the company has also closed its office in Delhi.
When we tried to call the nodal officers of the respective circles, their numbers were either unavailable or there was no response.
STel has licenses in Assam, North-East, Bihar, Orissa, Himachal Pradesh and Jammu and Kashmir, which have all been canceled following the recent Supreme Court order. The company has a subscriber base of over 3.6 million. It ranks 12th out of the 15 telecom players in India by subscribers.
The company has even acquired 3G spectrum in circles of Himachal Pradesh, Bihar and Odisha. However, it has not launched 3G services in any of these circles.
If STel's users want to use MNP to switch their operator they can read how to do that here.