For years, Samsung has been the major player in the smartphone business in India until Xiaomi's influx into the market cost the company its 'most trusted brand' title. While Samsung still seems to be struggling to retain its market share among Indian consumers, the latest report from Canalys states that things are changing and it's good news for the South Korean giant.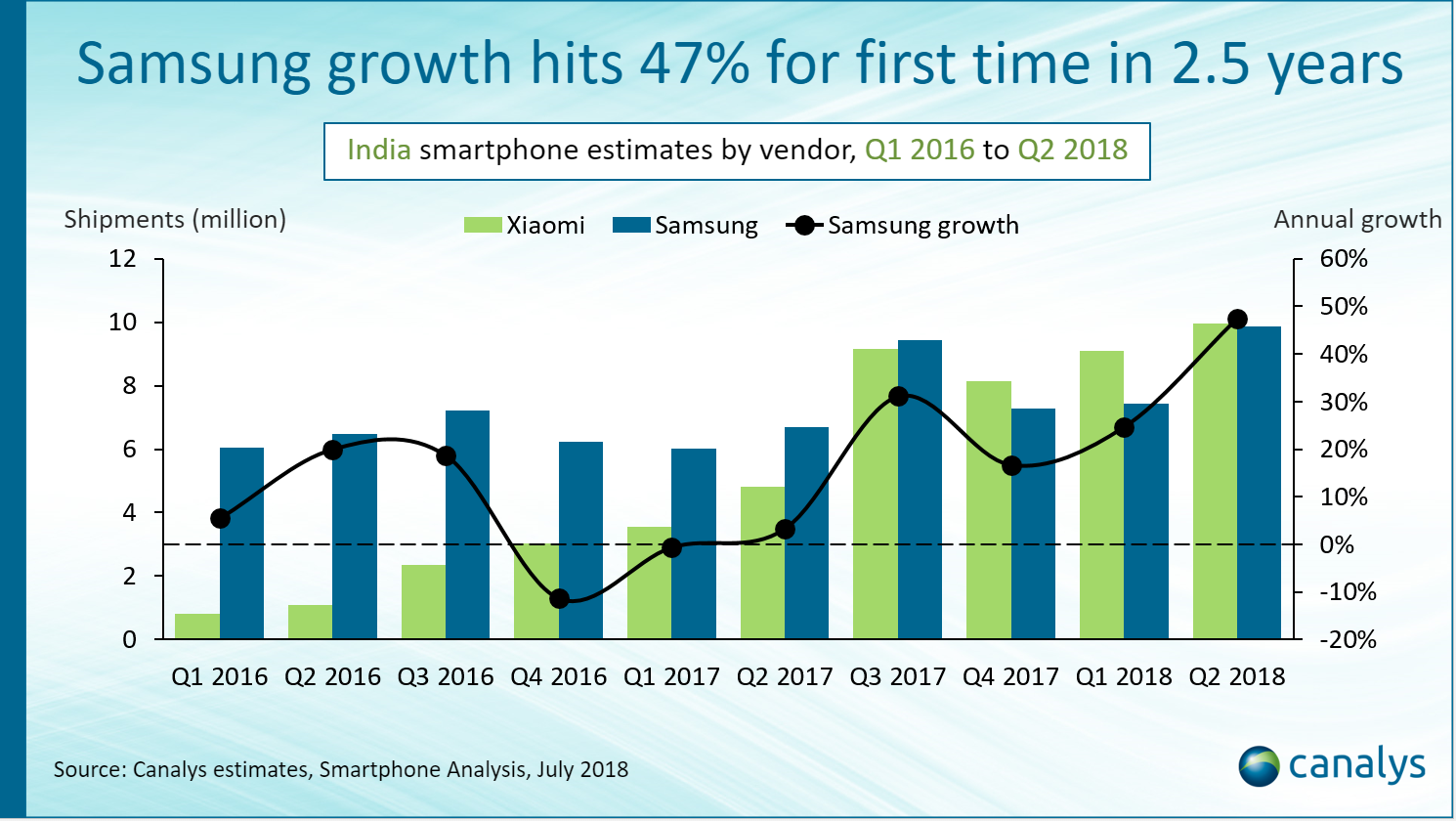 Canalys says that both Samsung and Xiaomi posted a record shipment of 9.9 million smartphones in India during the second quarter of the year, which amounts to a total of 33 million phones sold in the country. After continuously losing its leading position in the market for two consecutive quarters, Samsung is now back to fighting terms with its Chinese counterpart as its shares grew a significant 47 percent from quarter to quarter, for the first time in three years.
The report enlightens that Samsung has been successful to regain back its market because of its initiative into launching directly pitted devices to Xiaomi's catalogue of smartphones and also stressing on the importance of camera features like Portrait mode and background blur. According to Canalys, Samsung's most selling phone in Q2 2018 is the Galaxy J2 Pro which sold 2.3 million units.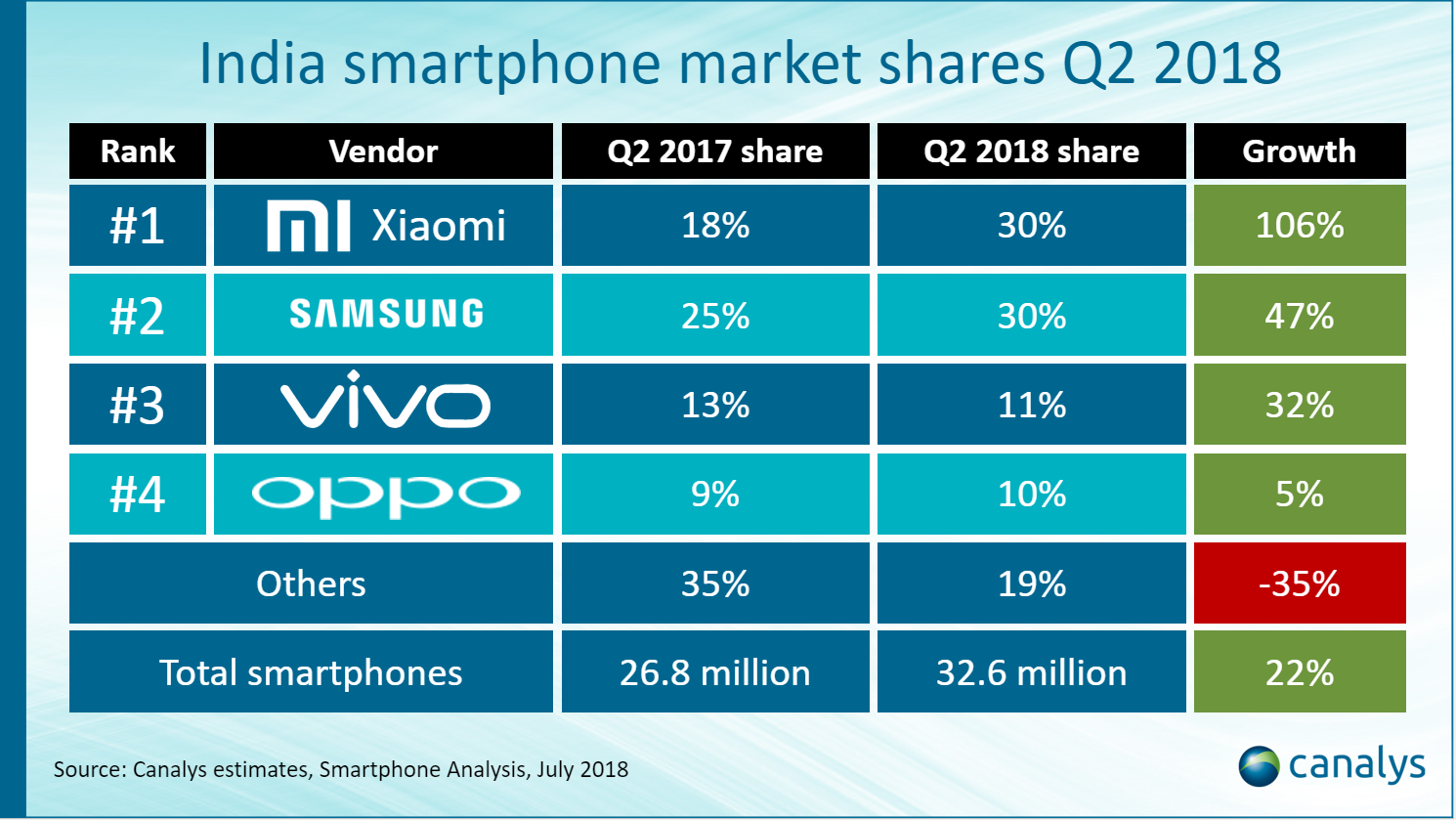 In contrast to Samsung, Xiaomi's most selling smartphone, the Redmi 5A sold 3.3 million units in the country but Canalys says "Despite Xiaomi's growing popularity in India, Samsung will remain the first choice for consumers. Its technological prowess and supply chain mastery will continue to give it an edge over Xiaomi for the foreseeable future".
With this news, Samsung and Xiaomi together make up 60 percent of smartphone shipments in the second quarter followed by Vivo in the third position enjoying 3.6 million shipments, which is slightly ahead of Oppo (3.1 million units sold). While Chinese companies have come to enjoy the spotlight, it's bad news for Apple as iPhone shipments fell another 50 percent in a single quarter.
Asus seems to have flipped its luck in the Indian market lately and is eyeing for Xiaomi's spot in the smartphone business, having tripled its fortune since the first quarter of the year. Canalys says the Taiwanese company has managed to do so by shifting from a "distributor-driven go-to-market model to a single partner, online-first strategy with Flipkart".