Samsung has announced the much awaited Bixby-powered smart speaker during the launch event of the Galaxy Note 9 in Brooklyn, New York. The South Korean giant has smartly dubbed the device as the Galaxy Home which rhymes with Google's original Home speakers.
While Samsung went on the announce the upcoming Galaxy Home speaker, not a lot was revealed about the Bixby-powered device. What we do know is that the speaker will support far-field voice recognition with eight inbuilt microphones and the speakers in themselves will be rich in offering natural sounds and a deep bass owing to the AKG-tuned directional audio technology.
The Galaxy Home will relay support for Samsung's smart home ecosystem, meaning the speaker will be able to control your smart home appliances through voice commands. Users will be able to trigger Samsung's assistance by saying "Hi Bixby" and ask it to play your favourite music and other tasks. There are a few physical buttons on the Galaxy Home to let you control the device when near it.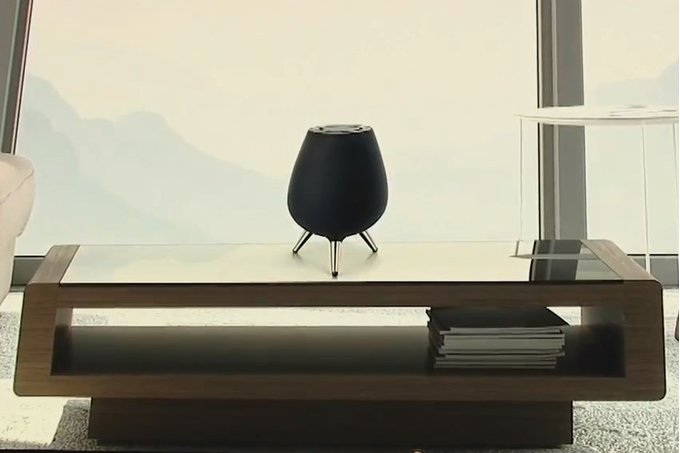 The company has also announced a partnership with Spotify to let users stream music from Spotify and integrate the music player deep within the Samsung ecosystem. Samsung will also be providing Bixby voice control support for Spotify playback in the near future.
There's no word yet on the pricing or the availability of the Galaxy Home Speaker but Samsung has indicated that it'll soon speak more about the device when we get closer to the Samsung Developer Conference in November.