Come March next year and you will then perhaps be able to call anywhere from India to your home without worrying about roaming charges as the Government of India is now mulling to abolish the same from next financial year.
According to Time of India, the Department of Telecommunication (DoT) in an internal note (dated November 23) has listed the free roaming as amongst 'key initiatives to be completed within the next three months.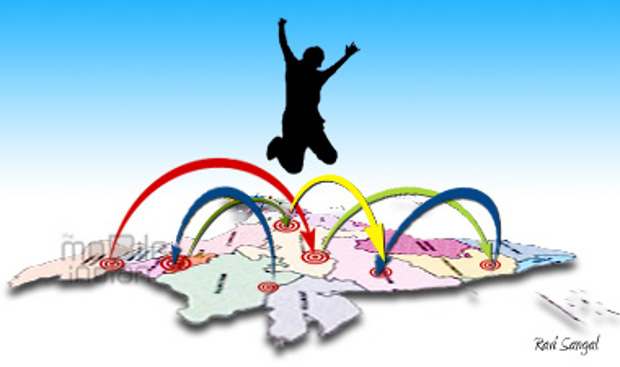 DoT is the prime body of the Telecom Ministry of the Government of India that concerns about the policy implementation in matters to telecommunication in the country.
Telecom ministry had earlier this year itself announced its plans to abolish roaming charges for mobile users when traveling within India from next year.
However mobile phone companies have opposed the government's plans and are saying that this will force them to increase the overall tariffs by 10 per cent to compensate the drop in revenue due to abolition of roaming charges.
Meanwhile, in the letter, DoT has also identified inter-circle mobile number portability (MNP) as another key policy implementation. If implemented, this will allow users to retain their number in case they move residence to a new circle. MNP, the facility that allows customers to retain their number while switching operators, currently is restricted to a circle. For instance, a Delhi customer can switch to any operator within the metro, as this is considered to be the 'base circle' for that number.
Mobile phone companies are however saying that apart from increase in tariff this move will also result in security threat, and will also result in operators with license in limited circles to offer services even where they do not have spectrum or agreement with an operator in that circle.
Operators are also saying that the move will mean that a consumer will not need inter circle roaming as there will be no charge for him to keep the same connection in another circle, which will also result in people buying SIM cards from circles where call rates are lower and use it in other circle.
This will force operators to have same tariff across the country and thus will result in not so affluent circle paying higher, while affluent circles might see a drop in tariff.