A day after we reported RIL (Reliance Industries) promoted Infotel Broadband's plans to offer voice services over its 4G network, the teleco has now requested the government for permission to connect its networks with other telcos' for testing voice calls on its LTE network.
The Mukesh Ambani-promoted Infotel Broadband is the only firm that holds fourth generation airwaves on a national basis. Currently the voice facility is not permitted on the 4G network, however that is likely to change when the new policy comes into effect in 2013. The new policy allows companies to offer all forms of communication services after migrating to a Unified Licence.
According to a report of Economic Times, the DoT (Department of Telecom) is likely to approve the request for this testing. The DoT wing which is looking into this has recommended that RIL be allowed to test 10,000 connections (for 4G voice services) and the company be allotted these many mobile numbers.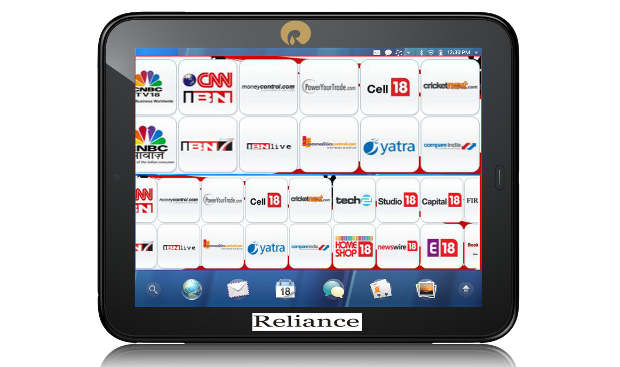 The Telecommunication Engineering Centre (TEC) has also suggested that testing be restricted to a geographic area at a time, and the same infrastructure be used at different circles as the testing progresses. It also wants the government to allot time period like six months for the testing purpose and added that the company must not offer commercial services during this phase.
This request on the part of Infotel Broadband points out to its plans to offer voice services on its LTE network and if it happens it will shake up the industry as the spectrum they have got is four times that of 3G operators (20MHz) and even more than the combined spectrum of 2G and 3G with any operator. And they have got it for much lower price.
Going by Mukesh Ambani's history (Reliance Communication was under Mukesh Ambani when it launched telecom services a decade ago), Infotel Broadband is likely to play on affordability making both voice and data more affordable for the consumer.
At present, voice services are not available in the 2,300 MHz band, the frequency on which 4G or Long Term Evolution (LTE) services will be offered in the country. But voice facilities are available on other 4G bands like the 700 MHz that are used in the US and Europe.
According to the ET report, Infotel had recently informed the government that it had indigenously developed what it termed VoLTE – voice over LTE – and said a trial would be helpful in maturing this technology platform. It also said that the trials would involve RIL employees, consultants and technology partners using these services. The company has also assured to pay interconnect charges to link its network to that of other mobile phone companies for testing purposes.