The Germany based automotive giant, Porsche on Tuesday has unveiled its Porsche 911 GT3 RS, an upgrade to the GT3, which was launched last year in India. The sports car will make its first public debut at the 2018 International Motor Show which will be held in Geneva, March 8 onwards. Further, the brand has not yet disclosed the launch dates, but it will be priced at Rs 2.74 crore in India. Known for its small production runs and super premium prices, the GT3 line is an illustrious lineage indeed.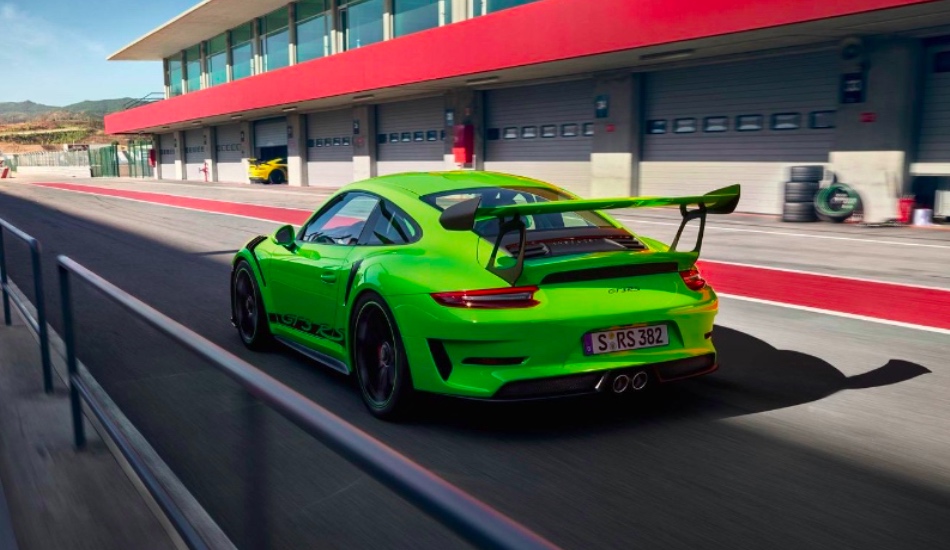 In terms of specification, the GT3 RS houses the most powerful 911 engine. The 3,996 cc 4.0-liter flat-six machine is capable of generating maximum power of 513 bhp at 8,250 rpm, which is 20 bhp more than the existing GT3 model, and peak torque of 470 Nm at 6,000 rpm.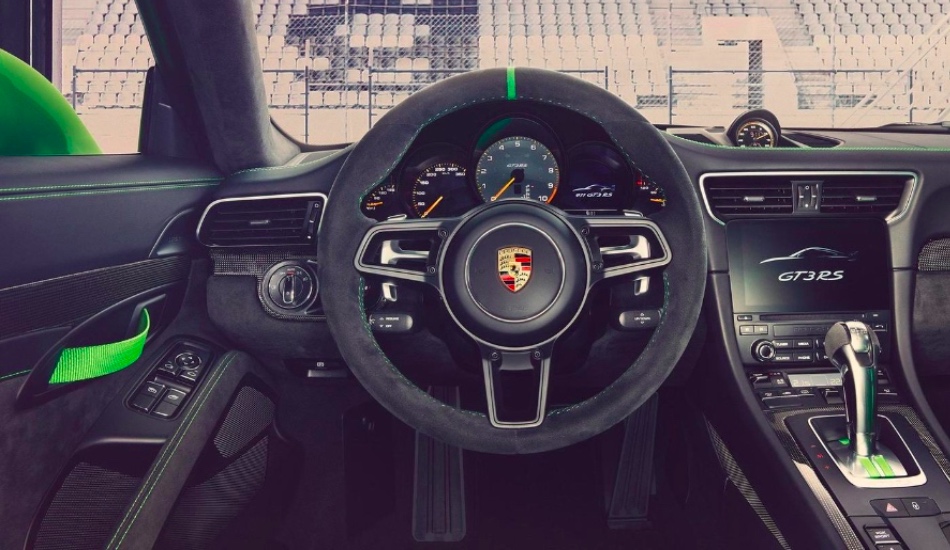 The company claims the car to go zero to 100 kmph in just 3.2 sec, with the top speed of 312 kmph. To enhance the performance, Porsche has tweaked the car aerodynamically by adding more downforce and better handling.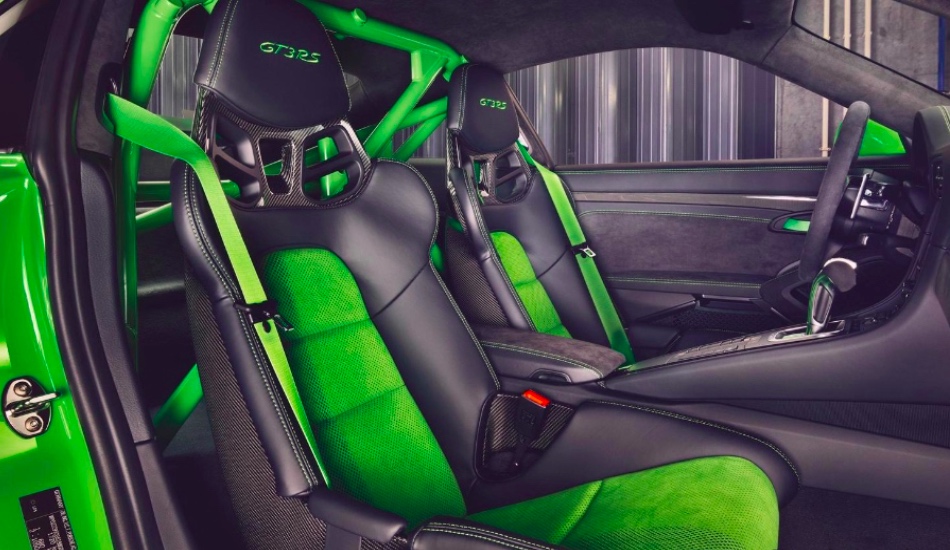 Further, to reduce the weight of the GT3 RS to achieve its maximum speed, the company has used the carbon fibre for trunk lid and fenders, along with the roof made out of magnesium. And inside the cabin, it is equipped with the carbon fibre seats, lightweight window glass and lightweight door panels.
As far as dimensions are concerned, the sports car measures 4,557 mm in length, 1,297 mm in height, 1,880 in width and a wheelbase of 2,453mm. The car is equipped with the rear-wheel driving layout, with the automatic transmission of a 7-speed gearbox. It comes with the 265/35 tyres on the front and 21-inch wheels with 325/30 tyres at the rear.
You Might Also Like