Revolt Intellicorp which recently launched the Revolt RV 300 and RV 400 AI-enabled motorcycles in India, has partnered with Vodafone Idea. The partnership has been aimed to provide Revolt users with connectivity and smart riding solutions on India's first AI-enabled motorcycle.
Vodafone says that the company will now provide 4G IoT connectivity solutions to Revolt Intellicorp. These solutions include app connectivity, artificial exhaust sounds, geofencing, bike locator and real-time bike information and diagnostics. The company has also revealed that a voice start feature will also be introduced soon for the customers.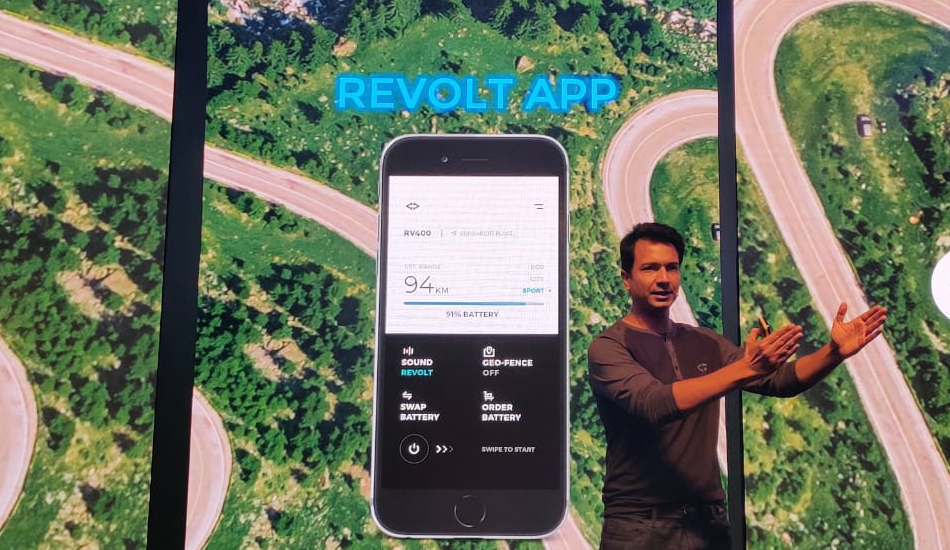 Speaking about the partnership, Vodafone Idea Chief Enterprise Business Officer, Nick Gliddon said "We are extremely happy to announce this partnership with Revolt Motors and make India's first AI-based electric motorbike truly smart through our IoT solutions. Electric Vehicles will disrupt the Indian automobile landscape in the coming few years. Connectivity will play a pivotal role in ensuring that electric vehicles are a success. It offers us an ideal opportunity to collaborate and introduce comprehensive end-to-end solutions for our partners in the automotive industry and enhance customer experience".
Revolt Intellicorp Founder, Rahul Sharma said "We are happy to partner with Vodafone Idea, as we progress to make urban commute convenient, clean and connected. This collaboration is an important milestone in our journey to offer smart mobility solutions and enhanced riding experience to our customers. We are committed to the sustainable mobility mission and will continue to work towards bringing aspirational e-mobility solutions for the customers".
Revolt recently announced a Cash Down plan for RV400 and RV300. With the introduction Cash Down plan, the RV300 can be purchased for 84,999 while the RV400 is available for Rs 98,999. These prices are exclusive of cost of registration /RTO, Insurance, Smart card and one-time mandatory charge of 4G connectivity for 3 years.
Prior to the partnership with Revolt, Vodafone Idea has also teamed up with Hyundai to offer its services for the Blue Link Connected Technology on the Hyundai Venue connected SUV. At the time, Vodafone Idea provided Hyundai with Advanced Connected Car Functionality that integrated voice calls, 3G/4G data, SMS, APN and API through eSIMs.