Revolt Intellicast unveiled the Revolt RV 400 AI-enabled motorcycle in India back in June. The bike was then up for pre-order for a token price of Rs 1,000. The company has now announced the price of the Revolt RV 400 which will be available in two models – Base and Premium alongside the launch of the Revolt RV 300.
The Revolt RV 400 base model can be purchased from for Rs 3,499 per month for 37 months which amounts to Rs 1,129,500 in total. The Premium version of the RV 400 will be available for Rs 3,999 per month for 37 months which totals Rs 1,48,000. Revolt RV300 will be the cheapest bike available for a price of Rs 2,999 per month for 37 months, totalling Rs 1,11,000. All three models can be ordered starting from August 29 and will start shipping by the end of September.
The company is offering an unlimited battery warranty which it says applies to 1.5 lakh kilometres. Additionally, Revolt will offer a 5-year or 5,000km product warranty on the bike with regular OTA updates. It has partnered with GoMechanic for service and repairs in Pune and Delhi. The Revolt bike can be serviced once in 10000kms and Revolt will offer parts replacements include tyres for 3 years.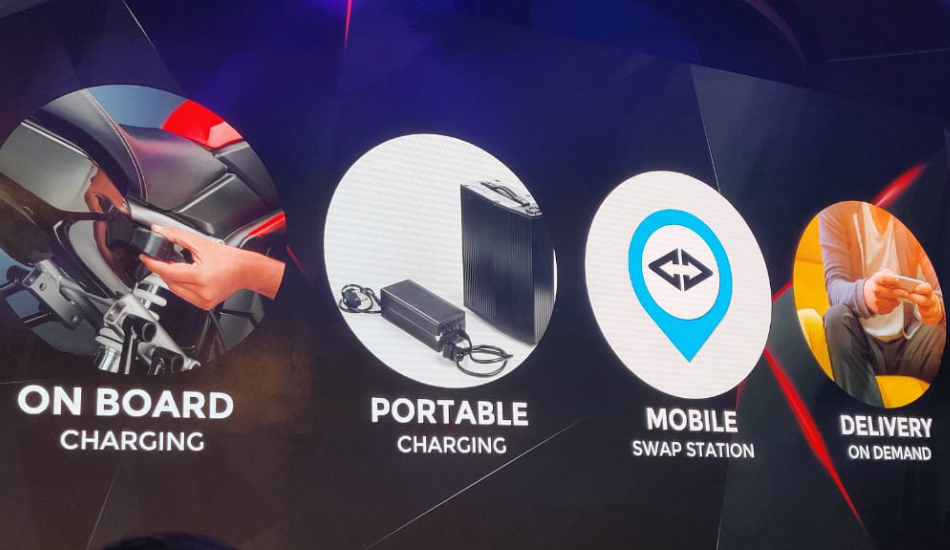 Besides the RV 400, the Revolt RV 300 comes with a 1.5KW Motor. The cheaper version will be able to attain a peak speed of 65Kmph and will be able to offer a range of 80 – 150 km on a single charge.
The Revolt RV 400 AI motorcycle comes with an ARAI certified range of 156 km and is powered by the Revolt App which is available on both, Android and iOS. The app offers features such as Bike Locator, doorstep battery delivery, 'mobile swap stations, Anti-theft, sound selection and preview.
The RV 400 is rated at 3000W power and can go to up to 5000W with 170NM of torque. The bike offers three modes – Normal, Sport and Eco to achieve speeds of 65Kmph, 85Kmph and 45Kmph. It features a 3.24KW battery which offers a range of 156km on a single charge on Eco mode. The bike has a Ground Clearance of 215mm and is certified with IP67 for water resistance.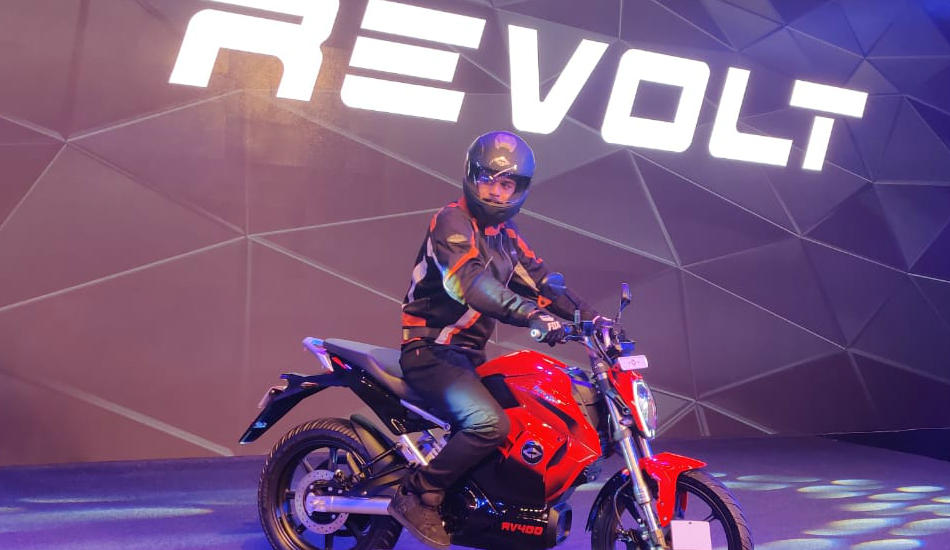 The RV 400 can be started using Bluetooth and it notifies users about faults inside the bike so that users can identify the specific issue. Revolt has provided a 15-watt charger with the RV 400 and users can also swap out batteries and charge them by taking out the unit and charging it like a power bank.
Users will also be able to order new battery units when they desire and they'll be directly delivered to their homes. Since the RV 400 is a silent bike, it'll come with the ability to choose sounds from four different options with more to be added at a later time.
The Revolt bikes feature a smart key with four buttons for – Unlock, Lock, Remote Start and Locate my device. There are LED headlamps, digital clusters and a microphone-enabled connected helmet which can be activated using Google's voice technology. The voice assistant can be triggered by saying Revolt Start after the rider wears the helmet.