After having shunned its competition in terms of 4G download speeds, Reliance Jio is ready to make an impact at an all-new service which is relatively new in this region of the world. The Mukesh Ambani-led company is currently conducting trials of its VoWiFi service in India which will allow users to execute voice telephony over Jio's wireless broadband network.
The news comes from a screenshot shared by TelecomTalk which indicated an iPhone connected to a Jio VoWifi network in Madhya Pradesh. This revealed that Reliance Jio is testing VoWiFi in Madhya Pradesh and similar news has been reported across Kerala, Andhra Pradesh and Telangana.
The latest development comes just months after Jio claimed to be in the advanced stages of its VoWifi service. This means the company could just be weeks away from a commercial launch of the service which is expected to happen around January 2019. We can expect Reliance Jio's VoWi-Fi service to be available only within Jio's network during the launch but the same might expand to other carriers in the near future.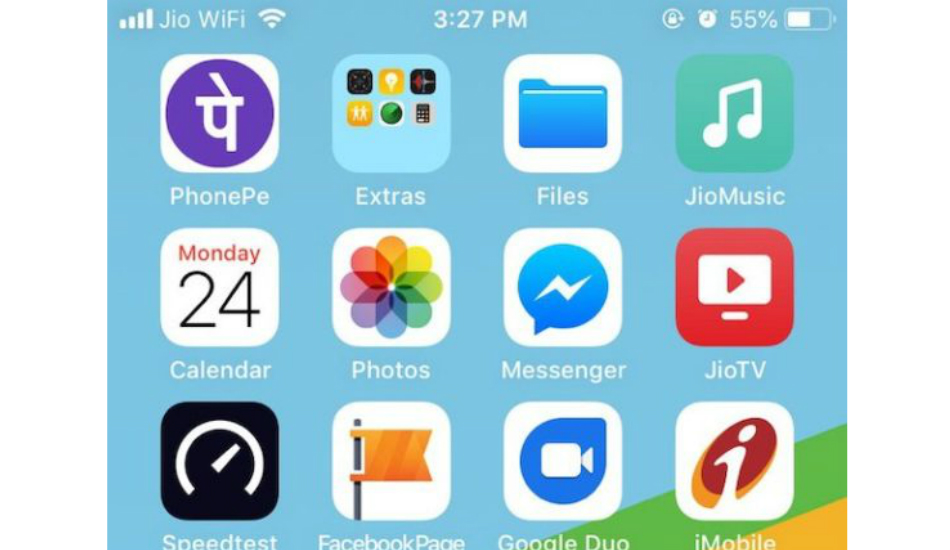 For those of you who don't know, VoWiFi or Voice over WiFi is a service which enables users to make calls with no cellular network but with WiFi. The service will be useful for people living in remote locations or a building with thick walls where a standard cellular network is weak.
VoWiFi will also enable cheaper internet and internet-based services as the government aims to complete its 'Public Open Wi-Fi' project in Tier I, Tier II and rural regions of India. As part of the project, DoT is expected to install 10,000 WiFi hotspots across the country in the first month followed by another 90,000 in the next three months.
Jio is expected to integrate its VoWi-Fi service inside the JioPhone feature phone as well, having sold 200 million units of the phone since its inception. With the addition of Jio's VoWi-Fi technology, users from rural parts of the country will be able to connect to their loved ones at places with weak cellular service.
Interestingly, Jio isn't the only operator working on the technology as competitors, Airtel and Vodafone are also aiming to launch their own VoWiFi services across the country. Both companies are already in their final stages of testing the technology with Vodafone conducting test operations in other countries as well.