Most of us use a prepaid mobile connection (95 per cent of mobile users in India), and there are times when we run out of balance. To recharge, we usually prefer the neighbourhood shop.
Ever wondered why we can't do it ourselves? For those who are not aware, here are the ways in which it is possible to recharge your phone simply by keying in a few details:
Bank's mobile apps
Most banks offer prepaid recharge through their mobile banking application. You can download the mobile banking application on your mobile and there will be an option to recharge your prepaid mobile. Two of the largest banks in India, SBI and ICICI, offer this service, and so do banks like HDFC, Citi Bank, Axis bank, Standard Chartered, Kotak Mahindra and many more. These banks offer this facility through their netbanking service as well as through their mobile banking application and WAP portals.
All you have to do is follow the instructions on the website and application of your bank. However, do remember you need to register yourself for mobile banking with your bank and also need to generate a PIN number for it. In case you do not understand something, you can get in touch with your bank's branch.
You will also need to get GPRS or 3G to use these applications. Another very important factor is that not all mobile phones support applications. However, now even handsets priced under Rs 2,500 do have the capability to download applications. But if your phone doesn't support applications, there are workarounds.
Independent applications and WAPSite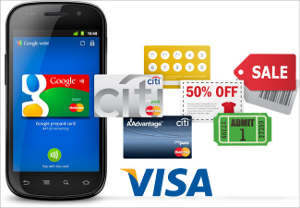 While mobile banking applications are good for mobile banking and for prepaid recharge, in case your bank doesn't have an application that offers prepaid recharge or you need more than just prepaid recharge, you can go for applications like Oxicash, NGPay, and Mobikwik that enable you not only to pay for your mobile recharge but also to pay bills, buy tickets and in many cases make other payments as well. These services work in two ways – you can deposit cash into the account (Oxicash or Ngpay) or use your credit/debit card to make the payment.
In case your phone does not support application download, you can go to your mobile browser, type paytm.com and follow the instructions.
We suggest you go for the latter if you have either a debit card or a credit card. You just need to key in your card details when asked for them by the application during the recharge process and the amount will be debited from you account.
Operators own site and application
Almost all operators enable mobile recharge through WAP sites, applications and through SMS or calls to customer care. The process is slightly different from operator to operator recharge. It is easier to find out the procedure by calling your operator's customer care number. Since there are many operators it's not possible to explain the procedure for each of them here.
Mobile banking account
Many banks and operators like SBI, ICICI, Airtel and Vodafone have started their mobile banking initiative where you can deposit money into a mobile account, through your operator's retail stores and then use that money to transfer money, pay bills, and also to recharge your account.
This is an initiative aimed at the rural masses who still do not have access to formal banking systems. However, they are useful even in urban areas as the retail presence of these operators is really wide, and they offer very good discounts for purchases made through these accounts.
Things to keep in mind
In case of most transactions you will need to have a debit or credit card. You should know the PIN number of your card and also online banking transaction password in case you are asked for it by the application or by the site. However, do remember never to disclose this password or PIN to anybody, not even to a bank employee. These passwords are meant for machines only, like ATMs, online/mobile banking sites and applications.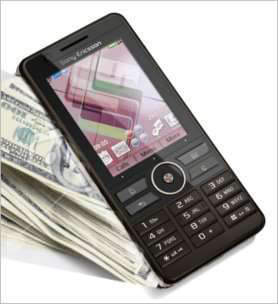 Most public sector banks have strict guidelines for online debit and credit card use, so do confirm whether you need to register for mobile banking and online banking separately or together. If yes, get yourself registered and obtain or generate necessary passwords/PINs before you try to use mobile banking, or else you will get confused while trying to make the transaction.
The other benefits
Apart from the fact that you save time and can recharge at any time of the day from anywhere in the world, you also get discounts on these recharges. For instance, freecharge, which is an online recharge site, offers a discount voucher of the same amount that you recharge your card for. Similarly, many banks offer up to 5 per cent extra value on recharge through their application.