Within a week of Airtel and Idea slashed their 3G tariffs, Reliance Communications has now announced to lower its 3G data tariffs.
The new Netconnect 3G data plans now available across all 13 circles of RCom including metros (Mumbai, Delhi, Kolkata). It would now offer 1 GB of 3G data for Rs 250 per month and 2 GB of 3G data for Rs 450 per month.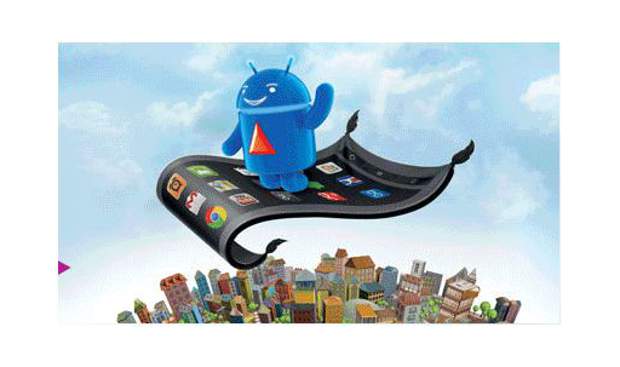 Importantly, RCom would not now penalise users for exceeding the extra data usage beyond the free bundled data with any pack. The new unbundled usage tariff for Reliance customers will be only 20 paisa per MB, which is the lowest in the industry whereas all other operators are charging Rs 2 to Rs 10 per MB.
RCom has introduced a "My Best Plan" under which users would not be charged exorbitantly for extra data usage beyond the pack they have opted. For example, earlier if you have subscribed to a 1 GB plan and exceed it by 1.5 GB, than you will be billed at Rs 250 plus Rs 4,500 at the rate of Rs 3 per MB.
But with this new RCom plan user will be charged only Rs 550, the customer gets billed for Rs 250 as rental and Rs 300 extra usage (at Rs 0.2/MB for 1.5 GB) a total bill of Rs 550.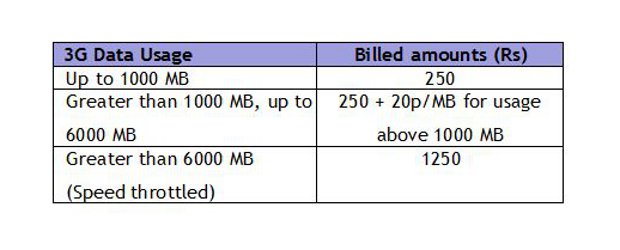 RCom has effectively capped 3G data usage charge to Rs 1250 for data consumption of 6 GB and beyond but data usage beyond it the speed will be only 64kbps.
Interestingly, RCom is offering unlimited plans for just Rs 750.
Sanjay Behl, group head, brand and marketing, Reliance Communications said, "We would like our customers to enjoy our superior Reliance 3G network with the best broadband speeds for Internet access and uninterrupted data usage at the most competitive price point across all segments. This will ensure maximum benefits to our valued customers across 333 towns in 13 3G circles."