With very limited access to wired internet, wireless internet has gained a lot of momentum. While initially wireless internet available through data cards and dongles where very costly but now the prices has come down.
If you are looking to buy a data card, you will be pleased to know that prices of wireless dongles and data cards have fallen in recent times. It is unlikely that you will find significant price differences between brands for they are all selling at approximately Rs 1,500 to Rs 2,000, and this price range includes CDMA and GSM 3G devices. Only Tata Photon and Vodafone Wifi (that creates a Wifi hotspot around it) are more expensive at Rs 6,500 and Rs 5,500, respectively.
However, all wireless data cards and dongles vary in the speeds they're capable of and how reliably they manage to connect to the operator's network. While CDMA dongles offer a maximum speed of 3.1 Mbps (around 600 Kbps on average), GSM 3G is of two types — 3.6 Mbps and 7.2 Mbps. Right now 3G networks aren't loaded so this technology tends to be faster, but as the number of 3G subscribers increases both 3G GSM and CDMA will be capable of similar actual speeds.
CDMA operators claim that since they work in the 800 Mhz band as against 21 Mhz band of GSM operators, there indoor connectivity is superior (lower bandwidth has better penetration of walls).
Tata Photon: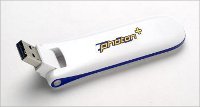 Tata Photon is the CDMA data card brand of Tata Teleservices. It has a wide range of options including Tata Photon Plus (3.1 Mbps speed), Tata Photon Wifi (works like a Wifi hotspot) and Photon Plus with MP3 and radio as well as 2 GB of storage, but this device is going out of production.
The normal Photon Plus device is available at Rs 1,700. You will get a Rs 150 discount every month for 12 months on your bills for using this service.
Currently, the service is available in more than 125 cities across the country and roaming is free. The good part is that in more than 3,500 cities (even where Photon is not available,) you will get 144 Kbps speeds, which is better than what GSM operators offer.
Unlimited plans are available at Rs 850 (if you subtract the Rs 150 discount, it comes to Rs 700), with which you get 5 GB data at up to 3.1 Mbps, and after that at 155 Kbps. There are other plans which offer 10 GB full speed access at Rs 1,100 and 15 GB at Rs 1,500.
For people who use less data there are plans which start at Rs 250 for 250 MB free, and Rs 750 for 2 GB of data; usage beyond the limit costs 50 paise per MB.
In time based plans you get 300 minutes of usage for Rs 250; and 3,600 minutes per day or 5,400 minutes per night for Rs 950, with extra usage charged at Re 1 per minute. However, unlimited plans make more sense even if you are a moderate user.
Tata has recently made some technical upgrades in its network to improve coverage and network reliability and has also started a customer care centre especially for Photon customers.
Buy for: Good plans and unlimited data options, and better customer satisfaction according to TRAI.
Reliance Netconnect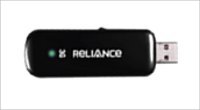 According to estimates Reliance Communication is the biggest operator in this space (though no formal data is available yet). It has the biggest network so far covering 500 cities with a high speed network, and 24,000 towns with a slow speed 144 Kbps network.
The company offers a data card (USB modem and dongle) at Rs 1,599 and unlimited usage for Rs 750 (Rs 950 minus Rs 200 discount), in which you get 5 GB data at full speed and at 155 Kbps there after.
Remaining options are similar to those of Tata Photon.
Even in limited data usage plans there is no difference in pricing between Reliance Netconnect and Tata Photon. In the time based plans, however, Reliance is much cheaper as it charges only 50 paise for consumption beyond the limit.
Buy for: Good plans and unlimited data option, and widest network coverage.
MTS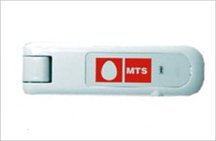 MTS, the last entrant in the CDMA market, offers high speed data services under the brand name MBlaze. It is expanding its network really fast with services being launched in more than five circles in less than two months.
The company operates MBlaze services across 12 circles with more than 110 cities, and in 7,700 towns and cities at 144 Kbps.
An MBlaze dongle costs Rs 1,600; and its unlimited plan costs Rs 999. With the unlimited plan, you get 12 GB of data at full speed. Tata Photon and Reliance Netconnect has capped data at 5 GB, while other CDMA operators charge more than Rs 1,100 for similar plans.
For instance, currently the operator offers 250 MB free data every time India wins a match during the ongoing Cricket World Cup. So on a Rs 497 plan the user gets 5 GB data apart from the free data with each Indian victory.
Rest of the plans are the same as those of the previous two CDMA operators. Being a dedicated CDMA operator, unlike the other two which also have GSM 3G networks, MTS is very focused on CDMA, while the other two are busy ramping up GSM and 3G operations.
Buy for: Good unlimited plan, dedicated service provider (only CDMA interest).
3G Operators
Tata Docomo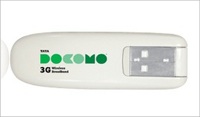 It has spectrum in nine circles and has already introduced services in all of them in more than 40 cities.
The operator is offering speeds of up to 21.1 Mbps with USB data cards. Although the price of the device is much higher at Rs 4,000 it seems to be worth the buy as it supports 21.1 Mbps data speeds, mobile TV, and expandable storage up to 32 GB (you can use it as a mass storage device).
It is the only service provider to have launched unlimited data usage plans for 3G data cards. Users can get 5 GB data at 3.6 Mbps for Rs 1,000 (similar to the CDMA plan) as well as at slower 2G speeds. It also offers 15 GB data at 21 Mbps for Rs 2,000 and at a slower speed thereafter.
The operator also offers 650 Mb at 3.6 Mbps for Rs 500 and 2 Gb for Rs 750. With 1 paisa for 20 Kb charged beyond free usage.
While roaming outside the Tata network users will be charged at 10 paise per 10 Kb.
Buy for: Most cost effective plans
Reliance Communications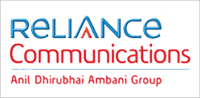 The second company to launch 3G services in the country, it has spectrum in 13 circles and plans to reach 140 cities by the end of March. It offers an option of two devices, one which supports a maximum speed of 7.2 Mbps and costs Rs. 2,600; while another that supports 21.6 Mbps at Rs 4,499.
There are no unlimited plans, and other plans start at Rs 100 where you get 100 MB free, going up to Rs 2,100 for 21 GB. In between, you have options such as Rs 649 for 1Gb, Rs 1,200 for 5 GB and so forth. Over the usage limit you will be charged 2 paise per 10 KB (four times as much as Tata Docomo charges).
Buy for: Wider network
Airtel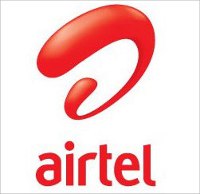 The largest mobile service provider of the country was a latecomer in this arena, launching its services last month only, and is currently available in seven cities. However, it plans to launch services in 40 cities by March end and in 1,000 cities by next year.
The telco does not offer any data cards with 21.6 Mbps capability, and is selling two dongles capable of 3.6 Mbps and 7.2 Mbps. However, its offer price is attractive at Rs 1799.
Data card plans start at Rs 8 for 10 MB over a day, and there are some lucrative plans such as the Standard Plan at Rs 750 for 2 GB data, and Flex Shield for 1.25 GB with further usage at 20 Kbps for 1 paisa per 200 KB, till you reach Rs 2,000 after which usage is free.
Though this plan works like the unlimited plan, the usage cap at full speed is very low. What's worse is that with the Standard Plan you will be charged 30 paise for 20 KB, which amounts to more than Rs 15 per MB.
Buy for: Cheap device
Aircel 3G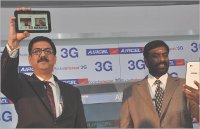 Aircel has recently started its 3G services in the country and is ramping up fast. It has got spectrum licenses for 13 circles.
It offers unlimited data usage for a price of Rs 1,275 but the speed is capped at 3.6 Mbps. You can also get 550 MB for Rs 505, and 1.5 GB for Rs 750. Charges for extra usage are set at 3 paise 10 KB, which is cheaper than Airtel but costly compared to others.
BSNL
BSNL 3G is available in more than 700 cities, and the plans it offers are truly the cheapest.
Currently it offers three unlimited plans: you can pay Rs 2,000 for two months; Rs 2,500 for three months and Rs 4,200 for six months of unlimited data access.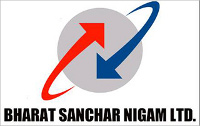 The company's data cards are priced at Rs 2,500 for 3.6 Mbps and Rs 3,000 for 7.2 Mbps.
Limited plans offer almost double the data. For instance, at Rs 275 you get 0.5 GB, and at Rs 440 you get 1 GB, going up to Rs 3,000 for 35 GB. Data charges beyond the limit are also low at 25 paise per MB.
MTNL also has a similar plan. However, both these companies have a very bad reputation as far as customer service is concerned, and that's probably the reason why they have not been as successful in adding subscribers as such an affordable service would warrant.
Buy for: Extremely cheap plans
Idea cellular and Vodafone are yet to start 3G services.
Verdict
Currently there is not much option for consumers as 3G is yet to become widespread. So most people will need to decide based on what is available. However, CDMA operators still have an edge and are not offering such a bad service as speeds are comparable with most 3G offerings (in actual use, 3.1 and 3.6 Mbps speed will hardly be any different). CDMA operators, especially Tata and Reliance, have a golden opportunity if they can introduce dongles that work on both GSM and CDMA networks (something like a world phone), as this will create a nationwide high speed data network, which nobody else has.
While 3G operators are still testing the waters, they have managed to introduce some fairly attractive offers, which are cheaper than what was earlier expected, although it will still take some time for them to offer plans as cheap as CDMA.
The other important thing is that unlike a phone where people hesitate in buying a CDMA handset as it doesn't have too many options, with dongles the technology is not so important as it is just an access device, and is generally free (through money back offers) any way.