At the 2018 China Mobile Global Partners Conference in Guangzhou, China, Oppo has unveiled its Find X 5G Prototype for the first time. The Chinese manufacturer said it would work together with industry partners worldwide to develop a new 5G ecosystem.
The Oppo Find X 5G prototype is builton engineering sample unit of the Snapdragon 855 chipset which also incorporates the Snapdragon X50 5G modem. The prototype device was being used when Oppo demonstrated 5G data connectivity and applications including browsing, online video replay and video call.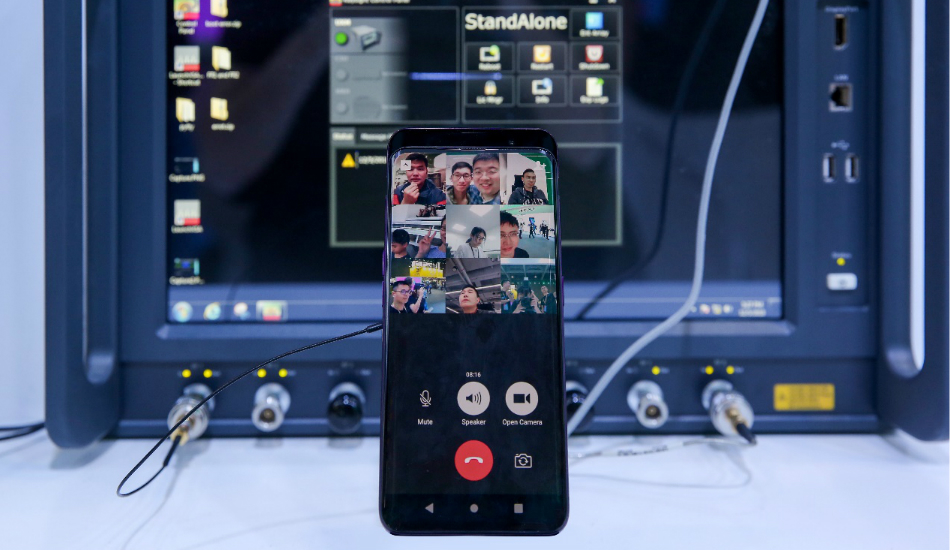 Speaking at the conference which saw the presence of Qualcomm and Keysight Technologies, Oppo Global VP Brian Shen said "We are confident OPPO will be one of the first companies to launch commercial 5G smartphones in 2019. The smartphone will be at the core of a wide range of smart devices, which will all be connected through the 5G network. To address the areas of 'smart health' and 'smart home', OPPO has already begun work on several smart devices, exploring the intersection of 5G and cutting-edge technologies, and is collaboratively building a 5G+ innovation ecosystem with the entire industry".
Head of OPPO Research Institute, Levin Liu also commented by saying "OPPO will drive the advancement of 5G together with AI, Big data and Cloud Computing (5G + ABC), making smartphones and smart devices true 'intelligent personal assistants'. We believe that rich 5G application scenarios and killer 5G applications will emerge in the future, bringing disruptive experiences to users".
Oppo says that it has been working on 5G standards, product R&D and the exploration of applications since early in 2015. Earlier this year in May, OPPO completed the world's first 5G 3D video call featuring structured light technology and proposed the concept of "Ubiquitous Reality". OPPO then completed one of the world's first 5G signalling and data connections on a smartphone in August and became the first company to complete a 5G Internet access test on a smartphone in October.
Prior to this, Oppo successfully completed the world's first multiparty video call on a smartphone via a 5G network that was made on an enhanced version of the Oppo R15 Pro that supported 5G networks. The video call lasted for over 17 minutes on a 5G network with a bandwidth of 100 MHz where the inaugural message said "Hello OPPO, Hello 5G".