In India, we enjoy among the lowest telecom tariffs in the world. However, now that the phase of heavy growth is over and in some sense negative growth is setting in, can telecom operators continue to offer such low rates? The answer seems to be 'no'.
Telecom companies, in order to lure customers in and fend off competition had lowered tariffs. They are now feeling the pinch because of dipping revenues, huge interest payout on debt, growing expenditures like the hike in diesel price, increased cost of network due to new norms, and decreasing avenues of additional revenue such as roaming charges (which will be abolished from next year,) as well as less than expected uptake of 3G services.
All these factors mean that they will have to look at increasing tariffs. In fact, Reliance Communications, which has generally been the last one to hike tariffs, has taken the lead this time by announcing a 25 per cent hike in tariff.
India ratings and research firm Fitch recently said, "Indian telecom operators will soon increase their call rates. The tariff hike will result in an improvement in the financial performance and credit profile of Indian telcos over the short-to-medium term."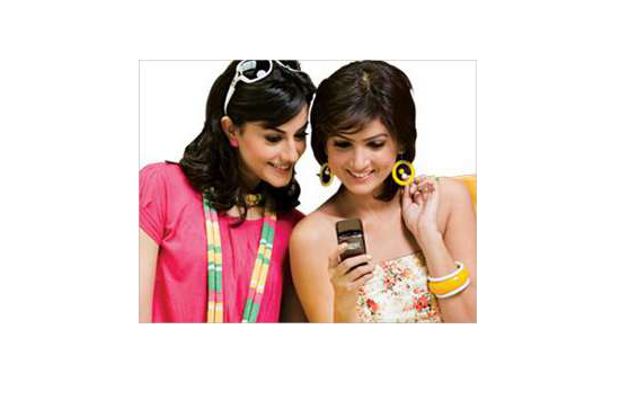 It further added, "Most of the Indian telcos have stretched balance sheets as they had raised debt for acquiring 3G/broadband wireless access spectrum in 2010 and/or for network roll-out. Owing to a lower than expected take off of 3G services and subdued operating performance, the credit profile of most of telcos has weakened over the last few years."
The Mobile Indian spoke to almost all the service providers in India and on condition of anonymity they said that debt and interest payout; low uptake of 3G services; increased cost of network; the upcoming spectrum auction; and low competition are some of the issues that are pinching operators the hardest.
Debt and interest payout
All the operators raised money to buy 3G spectrum and expand network, and operators like Airtel also raised funds for their acquisitions in Africa and Bangladesh.
Reliance, for instance, has incurred a debt of Rs 35,600 crore and to make things worse, its efforts to sell the tower business to raise funds have failed so far. Vodafone too is expected to pay a huge amount to the government as tax.
Airtel has a huge debt of around Rs 60,000 crore, and the high interest payout is already having an impact on its revenue . Idea Cellular had a Rs 11,500 crore debt as on June 30, 2012; and even Aircel has a debt of around Rs 20,000 crore on its books.
Low uptake of 3G services
Most telecos took huge loans to pay for 3G spectrum, and since 3G uptake has been much below expectations, this debt is pinching them.
Even though uptake has picked up after operators reduced tariffs of 3G services, the total 3G subscriber base has reached only 39 million and not all of them are really active 3G users. With 4G services, which are expected to be cheaper and are just round the corner, 3G services might suffer poor growth prospect.
Increased cost of network
With the hike in price of diesel, which is the main source of energy for powering towers especially in remote areas, the cost of running the network has gone up.
In addition to that the government has come out with new guidelines for towers that have not only lowered emission levels by up to 10 times but have also put a restriction of having only one tower in the radius of 1 km. This has increased the cost of network as operators have to install more towers with lower emission levels to offer good coverage and they also have to share towers out of compulsion, which means that their bargaining power is reduced.
In addition, restrictions have been imposed on the location of towers and there are municipalities that want their pound of flesh from operators in terms of property tax etc. Officials say that getting permission for installing towers has become very difficult as permission needs to be sought from multiple agencies.
Upcoming spectrum auction
The next round of 2G spectrum auction is due in a few months and the businesses of operators like Uninor, MTS and Videocon depend entirely on winning the spectrum back since their licenses have been canceled by the Supreme Court.
Older operators' licenses will also be up for renewal in 2013-2014, and they will need to bid for spectrum not just to augment their choked circles but also to continue their services. Also, the government might go for spectrum refarming, taking away their 900 MHz spectrum and allocating them spectrum in the 1800 MHz band. If this happens telecos will need to change their network equipment as well.
Low competition
Ever since the Supreme Court cancelled some operators' licenses in January this year, the hyper competitive environment that was fomenting before has cooled. Many new operators like Etisalat, Stel, and Loop (this last operator everywhere except in Mumbai,) have already left the scene. Some others like Videocon and Uninor are now not as aggressive as before. MTS being a CDMA operator is not much of a threat to GSM operators and in the data space, 3G operators are still not able to challenge the dominance of CDMA players in any significant way.
This means that the remaining operators now have to face lower chances of subscribers fleeing to others in case they hike tariffs, and since all operators are in similar dire straits, no one is really looking to only add subscribers; the focus is rather on increasing revenues now.
Other reasons
The government's recent decision to abolish roaming charges will also result in lower revenues for telecos as the roaming rates are still on the high side. For instance, incoming is charged at Re 1 per minute while it is free in the home network. And though the people who roam across circles comprise only about 10 per cent of subscribers, roaming does contribute to a major chunk of revenue as most of these subscribers are high value ones.
In addition to all this, value added services haven't taken off as expected. With the rise of smartphones, people are also getting value added services from operating system makers like Google and other third party app providers. This has further dried up the avenue for telecos to sell their value added services.
How much will they hike?
This is impossible to answer, but one thing is for sure, we will continue to have the lowest tariffs in the world, and the hike will be gradual and circle to circle so that subscribers do not feel the pinch immediately.
This could be in terms of discontinuing certain discounts. The data tariff will be untouched and if it is affected at all, it will only go down as operators try to increase their user base first, which at this time is very low.