Update 27/09/2023: OnePlus has confirmed through teasers that the Pad Go tablet will pack a 2.5K Resolution display along with a quad-speaker setup with Dolby Atmos Audio. Aside from this, some leaks suggest that the device will have a Helio G99 Chipset under the hood.
Update 19/09/2023: OnePlus has officially confirmed that the Pad Go is going to launch on October 6 in India. The Twin Mint green colour of the tablet has been revealed, and it is further being claimed by the company as an "economical, entertainment-oriented tablet".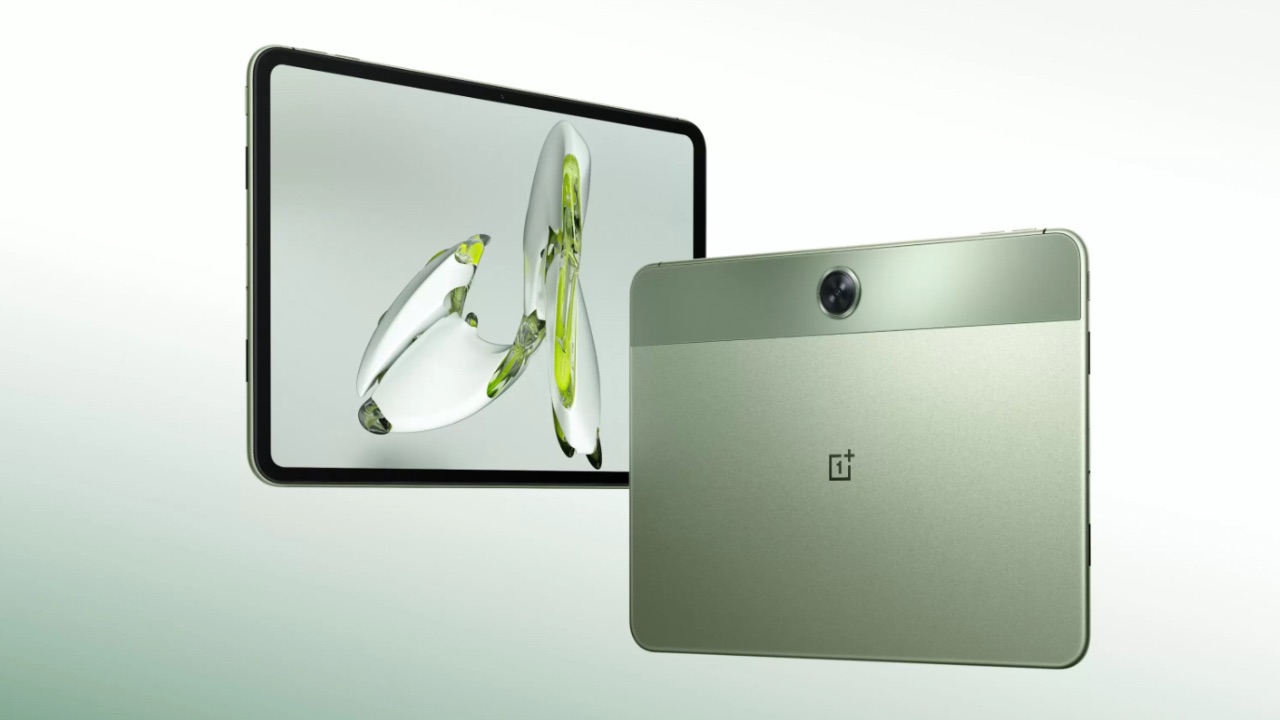 Original Story Below
In February of this year, OnePlus debuted its inaugural tablet in India, which became available for purchase in April. The company is now hinting at a forthcoming tablet launch through its social media accounts. According to leaked information, this may be the anticipated OnePlus Pad Go. Here is what we know about this rumoured tablet thus far.
So, the OnePlus Pad launched in India for Rs 37,999 for the base model and Rs 39,999 for the top-end model. The OnePlus Pad Go, however, seems to be a toned-down version of the OnePlus Pad, as suggested by its name. Moreover, the teaser shared by OnePlus India shows the tablet's rear design in an outlining.
The teaser has the tagline "All Play, All Day" along with the 'Coming soon' tag. The tablet's photo shows a similar design language to the OnePlus Pad but without a flashlight next to the camera module. This further corroborates the rumours which say that the device will be an inferior model to the original Pad from the Chinese brand. The tagline could mean that the tablet is media-focused with a relatively longer battery backup.
Read More: OnePlus Pad India price revealed: Check offers, specs
According to tipster Ishan Agarwal, the Pad Go will be an affordable tablet that will compete with other budget tablets in the Indian region. While he did not reveal the exact price range of the device, it is likely to be lower than that of the original Pad.
Moreover, the Pad Go has also been spotted on the official OnePlus China website and the Bureau of Indian Standards (BIS) website, suggesting the imminent launch of the device in India. However, OnePlus has been tight-lipped about the launch date, specifications, or availability of the device.
Another recent report says the OnePlus Pad Go and a new pair of earbuds will launch in January 2024 globally as well as in India alongside the OnePlus 12 and OnePlus 12R. But that could change, with the tablet arriving before the other products launch. It is also possible that it is an India-exclusive device, but as mentioned, nothing has been confirmed by the brand.