Nokia has teamed up with PopCap, developer of popular game Bejeweled to make the game available exclusively for Lumia devices. The new Bejeweled LIVE+ brings Butterfly and Zen modes along with other goodies for Windows Phone based Nokia Lumia smartphones available with Xbox LIVE integration. Users get to update their scores directly to the Xbox LIVE leaderboards.
PopCap has spruced up the graphics and added two new levels to the popular Bejeweled game and thus it gets the LIVE+ tag. This puzzle game involves matching the gems and making maximum points to unlock achievements.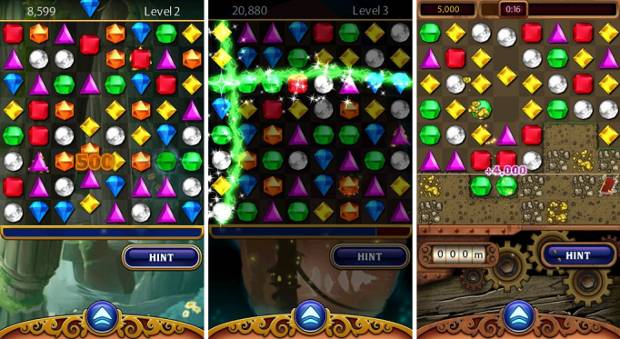 The Bejeweled LIVE+ game brings Classic, Diamond mine, Lightning, Butterfly and Zen modes to challenge your puzzle solving skills. The developers have also added 20 new achievements to be unlocked. The game is available for Nokia Lumia based Windows Phone 7.x or Windows Phone 8 devices.
Bejeweled LIVE+ has Xbox LIVE integration so scores automatically get updated on your Leaderboard for comparing them with your Xbox buddies. The game costs about Rs 169 ($2.99) approximately and is available through the Nokia Collection Bunch at the Windows Phone store.