Nokia has finally, after ages of speculation, unveiled its tablet. Named Nokia Lumia 2520, the tablet comes with premium features. It is priced at $499 or Rs 30,000 (Dollar to Rs converterted price) in the USA, Middle East and Europe. We hope that the tablet will be launched in India for around Rs 35,000.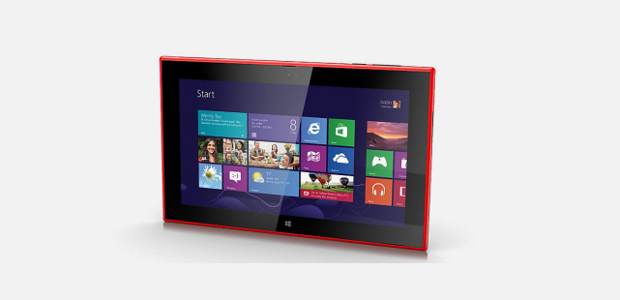 Currently, Apple has a range of tablets starting from Rs 20,000. Of them, the Apple iPad (WiFi, 32 GB) 4th generation, which is currently selling for around Rs 35,000, looks like the chief competitor of Lumia 2520.
Thus here we took the opportunity to compare the two tablets on the basis of their features.
Design and display
Nokia Lumia 2520 comes with a huge 10.1 inch display with full HD (1920 x 1080 pixel) resolution. The screen is made of Corning Gorilla Glass 2 for toughness. Besides, the screen of the tablet is said to have very good brightness and less reflection. As per Nokia, the Lumia 2520 comes with the best outdoor readability so you can use it anywhere under the sun.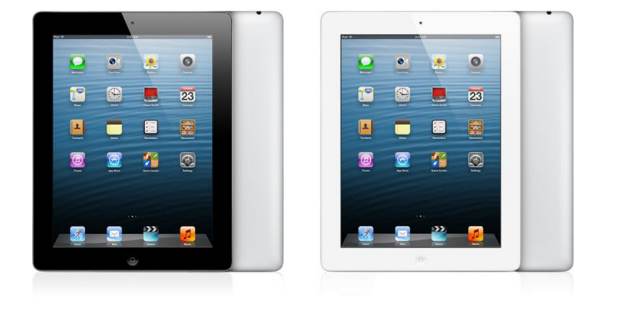 The Apple iPad 4th generation (32 GB) comes with a 9.7 inch LCD display with even better 2048 x 1536 pixel resolution. It has an oleophobic coating, which, Apple claims, makes the tablet fingerprint resistant.
The Apple iPad (4th generation) measures 185.7 x 241.2 x 9.4 mm (width, height, thickness) against Lumia 2520's 168 x 267 x 8.9 mm. Clearly, the Nokia tablet is taller but narrower and slimmer than the iPad. Also, the Nokia Lumia 2520 is much lighter (615 grams) than the iPad 4th gen (652 grams).
###PAGE###
Storage
Lumia 2520 comes with 2 GB RAM, 32 GB internal memory and a micro SD card slot for 32 GB expandable storage. The iPad comes with only 32 GB internal storage and has no expandable micro SD card slot.
Battery
With a 42.5 Watt Lithium – Polymer battery, the Apple iPad 4th generation tablet promises 10 hours of internet browsing over WiFi or video playback. Against this, the Nokia tablet comes armed with a humongous 8000 mAh battery promising 25 hours of standby and 10 hours of back up with 'normal usage'. Clearly, from the available facts, it is very difficult to compare the tablets' battery life.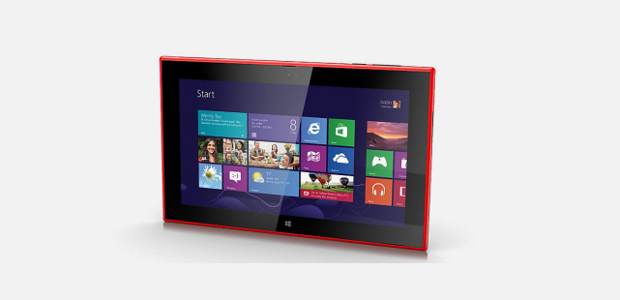 However, the Nokia tablet is said to come with a proprietary charger, instead of a micro-USB. "This charger has a fast charging feature which will quickly power up your battery if you're in a rush. With it, you can get a 50 percent charge in 30 minutes, and up to 80 percent in an hour," according to CNET.
The iPad on the other hand can be charged with the power adapter or via a computer using its USB port.
Connectivity
The said iPad model comes with WiFi connectivity only. On the other hand, Nokia Lumia 2520 has 4G connectivity (micro SIM). Even though its 4G connectivity won't be of any use in India, users can take advantage of its 42.22 Mpbs HSDPA speed. Anyway, the Nokia tablet has WiFi connectivity.


Lumia 2520 also comes with Bluetooth 4.0, NFC and micro USB 3.0 while the Apple iPad model has Bluetooth 4.0 but not NFC.
###PAGE###
Performance
The Lumia 2520 has Qualcomm's Snapdragon 800 processor. The quad core processor comes with 2.2 GHz speed. Besides, the tablet has 2 GB RAM and an Adreno 330 graphics chip.
Against this combination, the Apple iPad (4th generation) has a dual core A6X processor with a quad core graphics core and 1 GB RAM.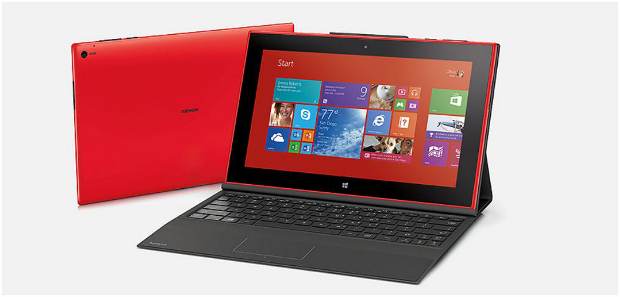 As per a comparison of CPUboss, a website on technology, the Snapdragon 800 has a higher clockspeed of 2.3 GHz while A6X has the highest clockspeed of 1.4 GHz. Also, the Snapdragon 800 scores over the A6X with its higher L2 cache (2 MB vs 1 MB), more cores (4 vs 2), and threads (4 vs 2). The Qualcomm processor is also based on a newer manufacturing process (28 nms) while the A6X is based on 32 nms. A newer manufacturing process allows for a more powerful, yet cooler running processor.
The Nokia tablet comes with Windows RT operating system while the Apple iPad 4th gen has recently got the new iOS 7.
Camera
Apple iPad 4th generation (WiFi) model has a 5 megapixel rear camera and a 1.2 megapixel front camera. The 5 megapixel iSight autofocus camera has f/2.4 aperture. The front camera can also record HD videos and can be used for video calling.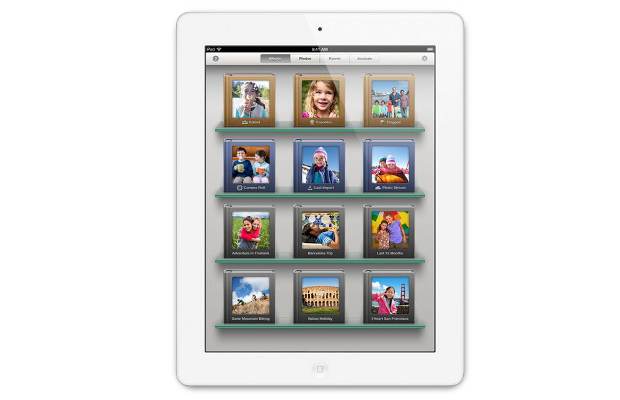 On the other hand, the Nokia Lumia 2520 tablet comes with a 6.7 megapixel rear camera with f/1.9 aperture while its front VGA camera has f/2.4 aperture.
Though at this point of time we cannot tell for sure which one is better, the picture would become clear in the coming days.
Conclusion
There are many more aspects to these tablets than their technical features suggest. So it is difficult to compare them. But looking at the configuration the Nokia Lumia 2520 looks to be the better tablet. Plus, Nokia Lumia 2520 comes in red, white, cyan, and black colours, compared to Apple iPad's boring black and white. Nokia is also providing a power keyboard with the tablet (we hope that it comes as a part and not as an optional accessory).