Two years after it launched the 2DS XL portable console, Nintendo has now introduced the Nintendo Switch Lite handheld console, the second member to its Switch range. The new console will offer similar gaming capabilities to the original Switch but on a smaller form factor and will be available for a price of $199.99 (approx. Rs 13,700) from September 20.
The Switch Lite is exclusively a handheld device as it lacks the ability to connect to the TV like its older sibling and it doesn't come with removable Joy-Cons. It comes with a 5.5-inch touchscreen display which is also slightly smaller than the 6.2-inch display on the original switch but preserves the HD resolution.
Even with a permanently attached Joy-cons, the Nintendo Switch Lite weighs in at 277 grams, lighter than the Switches 400 grams. Speaking of the controller design, the console comes with a new D-pad which replaces the directional buttons.
The Nintendo Switch Lite will come with compatibility for all Switch games that work in handheld mode. The console, like its predecessor, won't be able to connect to the TV. Support for IR Motion Camera and HD Rumble will also be not available. However, Nintendo says there will be no change in performance between the Lite and original switch and the Lite model will still be compatible with the original Switch accessories.
For connectivity, the Switch Lite comes with Bluetooth, WiFi and NFC. The console comes with built-in gyro controls and can be connected to a Switch Pro Controller, Joy-con controllers and Poké Ball Plus.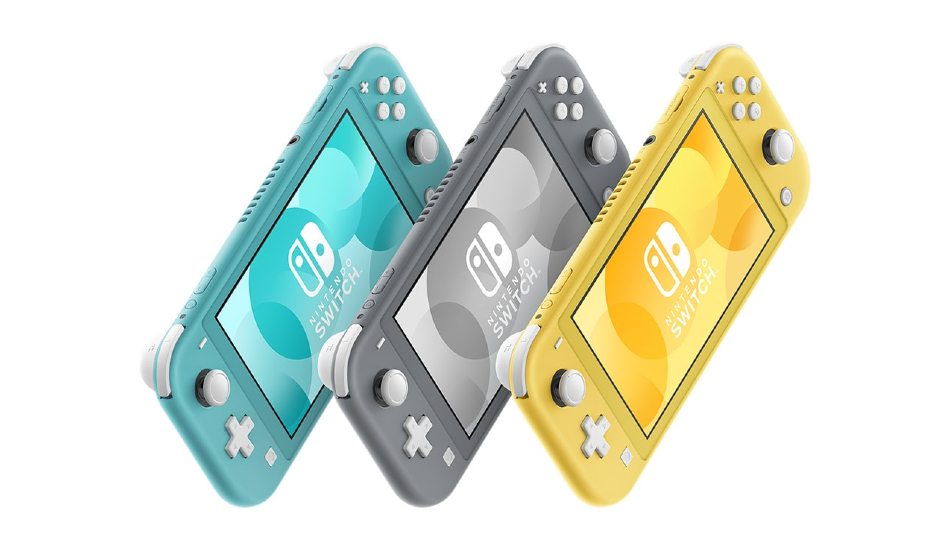 Nintendo Switch Lite will be available in yellow, grey and turquoise colours for a price of $199.99 (approx. Rs 13,700) alongside The Legend of Zelda: Link's Awakening from September 20.