Apple's 3rd generation iPad, which was recently launched, will come to India within few months. The tablet is initially scheduled to be launched in 10 countries by mid March excluding India.
An Apple India spokesperson while talking to The Mobile Indian said, "New iPad's world wide roll-out will be really fast, and while there is no date or price indication so far, we expect the new iPad to be available in India within few months, in similar fashion like iPad2 and iPhone 4S came to India after its international launch".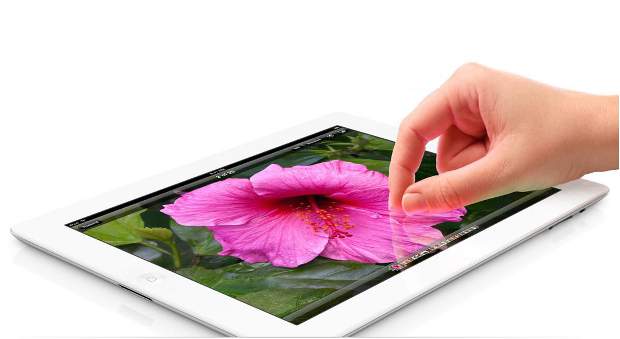 Both iPhone 4S and iPad 2 were launched in India within two months of their international launch. While iPad 2 was priced similar to its International pricing, iPhone 4S was priced much higher.
Apple has slashed the price of iPad 2 after the launch of the new iPad by about Rs 5,000. Going by these trends, the new iPad is expected to be priced as the earlier iPad 2 in the range of Rs 30,000- Rs 45,000.
Apple's new iPad comes with Retina Display for the same screen-size but supports higher image resolution. Packing an improved Apple A5X microprocessor, the new iPad also features a better 5 megapixel iSight camera and comes in 4G LTE support models. The new iPad will be available in 16 GB WiFi model starting $499 and in 4G version for $629 onwards.