If the Telecom Ministry has its way, then you can watch TV channels on your mobile phone without the need to have an active internet connection or to download any application, which is the current practice.
To make mobile TV a reality, the Ministry of Telecom and Information and Broadcasting ministry has recently started discussions with the Department of Telecom in this regard.
"The Ministry has held a series of discussions with Department of Telecommunications to locate adequate spectrum for mobile TV services," the I&B ministry said in a report tabled in the Lok Sabha.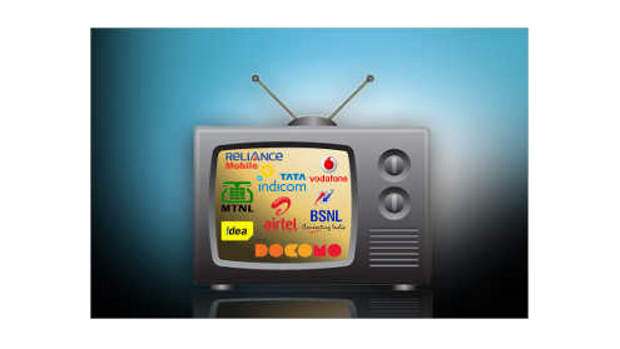 "Though a broad solution has been arrived at, certain issues such as relocating the spectrum identified for mobile TV from Defence Services are still to be completed," the ministry's statement added.
Mobile TV service which we are talking here is different from what is currently available through mobile apps like Apalya, nexGTV and MyplexNow. These apps use video streaming technology and work on internet connectivity of mobile phone.
If the regulators have their way, than the Mobile TV service will get a dedicated spectrum and will be charged separately just like cable TV service and is expected to be a cheaper solution given that data charges are very high currently.
The statement, which was tabled by Minister of State S Jagathrakshakan, is important as the ministry had earlier said that mobile TV could not take off in the country due to non- availability of adequate spectrum in UHF Band V (585-698 MHz), which is required for running these services.
Earlier, a Parliamentary Standing Committee in its report had asked the Telecom Ministry to resolve all issues which hampered the launching of Mobile TV services by private players in India.
If spectrum is allocated, the mobile operators will get this as additional spectrum over and above what they have for offering mobile telephony and internet service.
This will potentially free a lot of data bandwidth as people have started using the current TV services a lot. For instance Apalya has reported that more than 1 crore people watched IPL 5 on mobile using its services.