With a subscriber base of about 450 million mobile connections, India is the third largest telecom network in the world and second in terms of wireless connections. India is predominantly a prepaid market and the high-end users fall in the postpaid category. Prepaid connections account for roughly about 85 per cent of the total subscriber base of India while the rest is postpaid.
The postpaid model of cellular service is where the customer is charged for usage in the prior month (hence 'post' usage), and hence does not feature any limitations on volume of service used. In contrast, the prepaid model asks customers to add a certain amount to their accounts prior to usage and their maximum usage is limited to the amount that is added to the account.
With TRAI introducing Mobile Number Portability (MNP), there has been speculation over who is likely to shift operators – the prepaid or the postpaid subscriber. While it would be easier for the prepaid customers to change their operator, experts from the industry say that it could be the postpaid users who are likely to take advantage of MNP.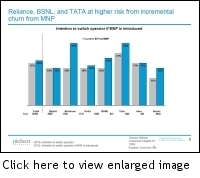 According to a Nielsen Mobile Consumer Insights study released in July, high spenders and postpaid subscribers and business subscribers are more likely to switch operators post MNP. According to the research firm, postpaid subscribers have almost double the minutes of usage compared to pre-paid subscribers and also use more data services. For this report, 12,500 mobile subscribers were surveyed across 50 cities in India.
The fine print
The Government of India has decided to implement MNP from December 31, 2009 in metros and Circle A (Gujarat, Andhra Pradesh, Karnataka, Tamil Nadu, Maharashtra and Goa) areas, and by March 20, 2010 in the rest of the country.
Here is how it will work: As per the regulations laid down by TRAI, the MNP facility shall be available only within a given licensed service area. Also, a subscriber holding a mobile number is eligible to make the request only after three months of the date of activation of his mobile connection. If a number is already ported once, the number can be ported again only three months later.
The subscriber who wishes to change his operator should give a written request and pay porting charges. He can also withdraw his request within 24 hours of its submission to the new operator but the porting charges are not refundable. The new operator must carry out all legal formalities, including identity verification, before processing the porting request. The process should be completed in four days, except in Jammu & Kashmir, Assam and North East licensed areas, where it may take up to 12 days. Based on the recommendations of TRAI, the government had identified two MNP operators – Syniverse Technologies (North and West India) and MNP Interconnection Teleco Solutions (East and South India), for two zones in the country and issued licenses to them.
Just a blip?
Mobile Number Portability may be good news for mobile consumers, but it's a different story for the operators. There are concerns about what MNP will mean. Telecom Yatra spoke to some analysts about it.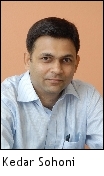 Kedar Sohoni, president of the Mumbai-based research firm Informate Mobile Intelligence, says "I do not foresee significant subscriber churn in the prepaid segment which accounts for the majority of the subscriber base. In the postpaid segment though, there could be relatively higher churn as they are likely to be the subscribers most keen on retaining their numbers."
He adds that although the churn due to MNP is not likely to be high in percentage terms, the absolute numbers are still likely to be attractive especially for newer operators. "This combination of paranoia and opportunity will hopefully result in improved quality of service," remarks Sohoni.
Sohoni also thinks that MNP is not going to rock the boat as multi-SIM activity is already happening. Multi-SIM activity means a subscriber having several SIM cards of various operators which allow the user to take advantage of various tariff offers.
Shankari Panchapakesan, executive director, Telecom Practice, The Nielsen Company, too feels that postpaid subscribers are the ones who would want to take an advantage of MNP. Shankari says network quality is going to be very important from both the operator as well as the customer point of view. Overall though she thinks that MNP will prove to be a mere blip.
According to J Gopal, executive director of state-owned operator MTNL, "A customer would want better services and will want his bills or recharges to be as low as possible. So, it could be anyone from a prepaid to a postpaid subscriber who would want to make a shift."