In the last few months the Indian telecom industry has been abuzz with news of 3G, Mobile Number Portability (MNP) and BWA. This has led to lot of excitement and hope among the players in the telecom ecosystem about these services.
On one hand, operators are expecting greater customer retention due to an improvement in the quality of their services while content providers are looking forward to a greater demand for advanced value added services (VAS).
Even the telecom equipment companies are expecting an increase in revenues owing to the need for equipments for faster roll out of 3G services.
While roll out of 3G services has already started, MNP is expected to see the light of the day on November 25.
MNP has generated a lot of interest amongst stakeholders and the popular view is that its implementation will also give a boost to the uptake of VAS.
With MNP the customers will get freedom to change their service providers without changing their numbers, VAS is being viewed by operators as a differentiating factor which can help them grow and sustain in an competitive market.
From the point of view of established operators, VAS will serve as a subscriber retention tool; while for newer entrants, it will become a part of the marketing strategy to attract customers.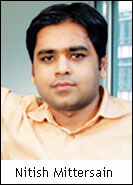 If VAS providers leverage these opportunities to tie up with operators, there could be a major increase in the uptake of their services.
MNP is also expected to make VAS providers a stronger player in the ecosystem, with an increase in demand for exclusive and innovative mobile content which will be quite evident after the roll out of 3G.
Nitish Mittersain, chief operating officer, Nazara Technologies, believes that MNP will have a positive impact on VAS. He says, "VAS will be a differentiating factor for operators. They will have to provide differentiating services which will make VAS players a bit more important in the value chain."

Agrees Saket Agarwal, chief operating officer, Spice Digital Ltd, "Once MNP is implemented, there will be very less, in terms of price, connectivity and service, the telecom players can do. VAS will be looked upon as the key differentiator amongst the major telcos."
He adds, "We can expect a lot of content and technology based products in the market in the first couple of years of implementation of MNP in the country. The purview of VAS, however, is expected to grow beyond the traditional way VAS is being looked upon in the country."
Although most players agree that VAS is bound to receive a renewed focus after MNP, some are of a different view. They feel that VAS will not be a pull factor for MNP and quality of service would be more instrumental.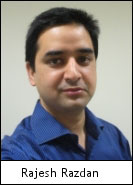 Rajesh Razdan, founder and director, mCarbon, states, "MNP will purely distinguish the quality of the service provider. Prima facie operators will be benefited with MNP. In VAS what happens is that the same service is promoted by all operators, and the subscribers will get an option to choose the operator they want."
Expectations are that after implementation of MNP the revenue sharing pattern will be skewed towards the VAS providers. Operators would be willing to part with their revenue in order to offer exclusive content to their subscribers in order to retain them.
Currently, revenue in India is shared in an approximate ratio of 80:20 in favour of operators, with VAS providers getting only a small fraction of the telecom revenue pie. Some industry experts say that it is unfair to VAS providers who constantly develop new and innovative apps, while others say that since operators invest a lot in setting up the infrastructure for VAS, it is important for them to gain a greater share of revenue.
Razdan adds, "VAS revenue could see the upside owing to the pressure on operators and VAS companies to increase their bottom lines. With better content being offered by VAS companies, the turf will become open for renegotiation in revenue sharing."
On the other hand, Agarwal feels that it is too early to predict any changes in the revenue sharing models between VAS provider and operators in the future.
He however adds that, "The revenue sharing models, even now, vary depending on the nature of the product and the understanding between VAS players and the service providers. MNP will surely bring in significant changes in the telecom industry and some strategic changes in the practices in the industry are definitely expected."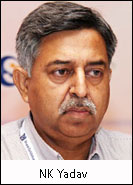 Mittersain too, is hopeful of changing of revenue sharing pattern in favour of VAS providers. He, however, states that the change will take about a period of six months to one year to come around.
NK Yadav, PGM, VAS, BSNL opines that share of VAS in revenues will increase irrespective of MNP implementation.
With launch of MNP nearing, telecom industry has a mixed opinion with regards to its impact on VAS. While some believe that MNP will give a boost to VAS revenues in India, others say that effect will not be a major one.