Mitashi has today announced the launch of four new washing machines in India. The washing machines come with a price range of Rs 10,490 and it goes up to Rs 22,990. Further, Mitashi is offering 2 years of product warranty and 5 years of motor warranty on its latest home appliances.
The new washing machines come with a capacity ranging from 5.8 kgs to 7 kgs. Starting with the top-end 7kg front loading fully automatic washing machine (WMFA700K100FL), it comes with 8 smart wash programs. The company says that it has a shockproof and noise proof design. The machine has different features like a self-balance system, super quick wash with 1000 rpm speed motor, heat wash with up to 90 degrees temperature and self-cleaning drum. The front load washing machine is priced at Rs 22,990.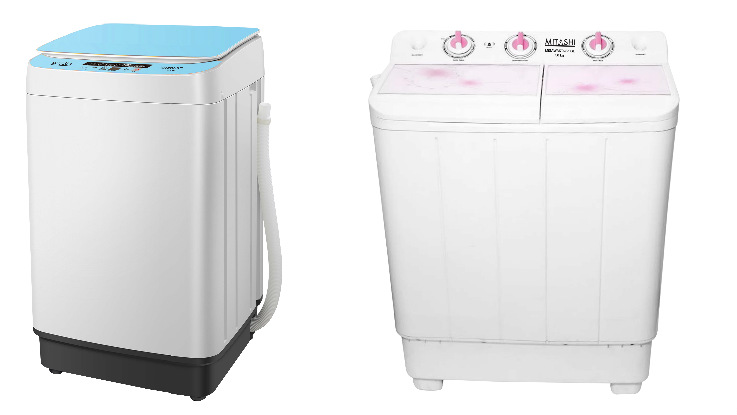 There is another variant of this washing machine (MiSAWM70V35 GL) comes with atempered glass lid, scrub board, echo force function, 2-wash programs, overload protectionfor the motor, lint filter, castor wheels, and a rust-and-corrosion free body. The variant is priced at Rs 12,490.
Moving to the 5.8Kg top load washing machine, it comes in two tempered glass colour options: Blue (MiFAWM58v30 BL) and Pink (MiFAWM58v30 PK). The Mitashi washing machine features an intelligent hall sensor, power off protection, raindrop safe wash, child lock, auto load balance and magic lint filter. The machine comes with an asking price of Rs 14990.
Lastly, the 6.5kg top load washing machine (MiSAWM65v35 AJD) features an air jet dryer technology that the company claims quickly dry the clothes and is energy efficient. There are two wash programme modes for soft and gently washes. Apart from this, the washing machine features scrub board, soak function, rust-free and non-corrosive body, high castor wheel and overload protection for motors. The machine will cost you Rs 10,490.