Milagrow, has launched a Window's operating system based Tablet PC Kupa K11 to be called TabTop X11 in India. The Tablet has been launched under co-branding agreement with KUPA, a Germany based Windows Tablet PC maker.
The tablet is currently based on Windows 7 but can be upgraded to Windows 8 once that becomes available.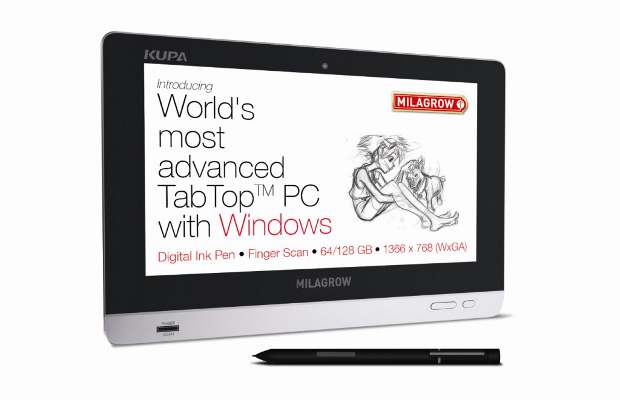 The device has a 10-inch multitouch display with 1366×768 WxGA HD resolution. It comes with an electromagnetic digitizer, digital ink pen, an Intel Cedar Trail N2600 duo core SOC 1.6 GHz, 2 GB RAM, 64 or 128 GB SSD storage, a biometric sensor for fingerprint scanning, a built in SIM card slot and a battery that claims delivers up to 10 hours of battery life. The tablet is currently available for Rs 54,990 for 64GB and Rs 66,990 for 128GB version.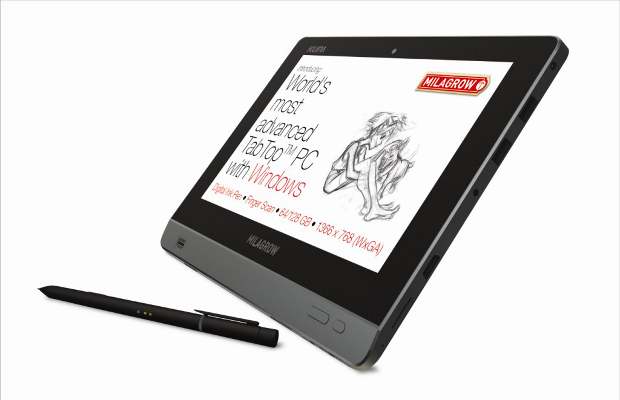 The tablets will come with a leather case that can be used as a stand, and supports all external mouse and keyboard with USB or bluetooth support.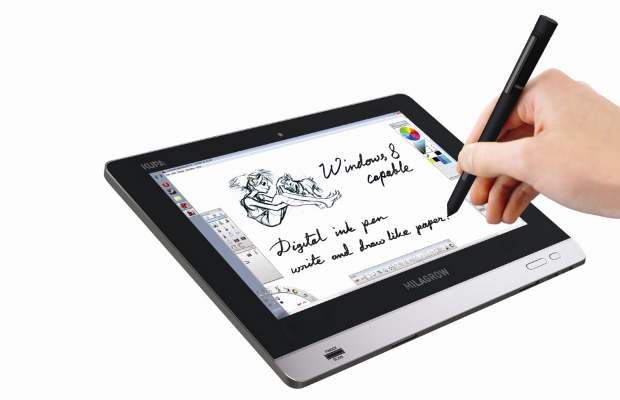 The tablet has got rave reviews from international publication for its performance and battery life and is also cheaper compared to other such tablets from Fujitsu and Samsung.


Rajeev Karwal, founder director, Milagrow said that "Over the past few years, Kupa has been steadily building up its reputation of dedicated client support and technical knowhow by launching several successful Microsoft Windows based tablet computers. When we decided to enter into the Windows tablet segment they were ideal partners."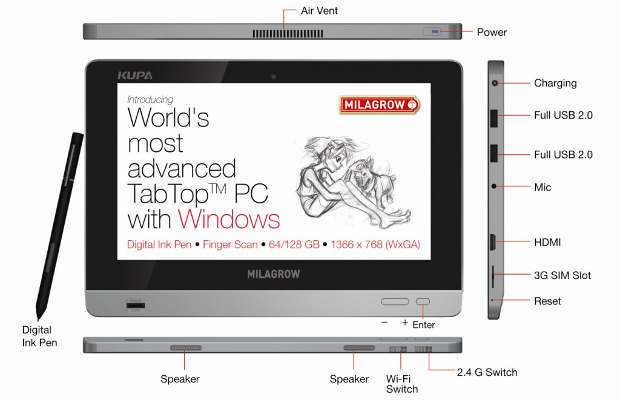 Kupa X11's Pen + Touch input system with pen is sensitive to different levels of pressure, and can be digitally altered to create different lines and strokes.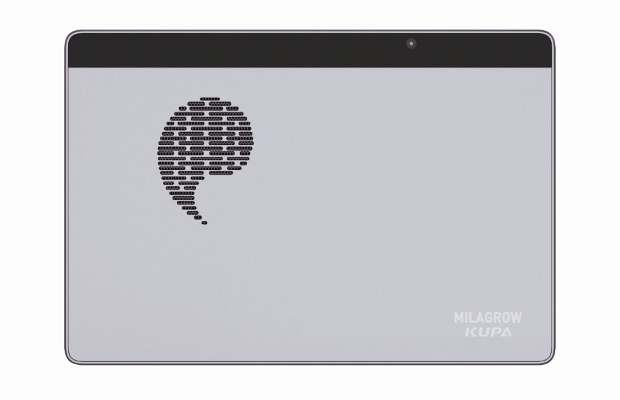 The tablet also comes with enterprise security features such as fingerprint scanner and trusted platform module and is compatibility with existing large scale and small-scale ERP and CRM systems for all industries, such as, healthcare, hospitality, sales automation, creative design etc.
The tablet also offer multiple connectivity options including Wi-Fi, 3G SIM slot, voice calling, bluetooth, USB and mini HDMI. The tablet gets dual antenna design for Wi-Fi, and 3G. It also gets industrial Standard Dual cameras both with 1.3 megapixel resolution (front and back).
However the Windows 7 Professional is only a trial version and will last for 1 year, and can be upgraded to Windows 8 for additional amount when it arrives.
X11 is only available online and is mainly targeted at enterprise segment though individuals can buy it as well. To buy the tablet one can visit www.milagrowhumantech.com or email at customercare@milagrow.in.