Microsoft has formally announced a new Windws RT and Windows 8 Pro operating system based tablets, called Surface. The Microsoft Surface has been conceived, designed and engineered entirely by the company itself.
Announced at a special event held in Hollywood, Los Angeles, Microsoft Surface will be available in two different flavours – one with Windows RT (Windows on ARM) and other with Windows 8 Pro running on it. Tagged along are the new VapourMg Case that also acts as the keyboard and a kickstand to rest the tablet. The software giant resisted announcing the price details of these Surface tablets.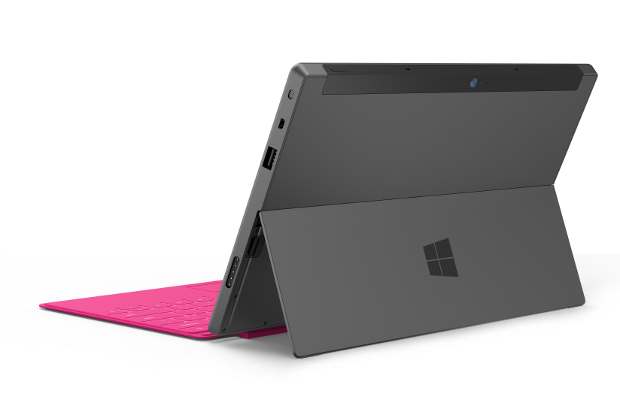 The Surface with Windows 8 Pro operating system will be powered by 22nm fabrication manufacturing process made Intel Core i3 Ivy Bridge family chipset. This Surface Tablet has 10.6-inch touchscreen and will have host of improvements such as USB 3.0 Port, mini DisplayPort while the storage space could be between 64 GB and 128 GB. It will also carry a 42 Watt hour battery to power the tablet which is 13.5 mm thick.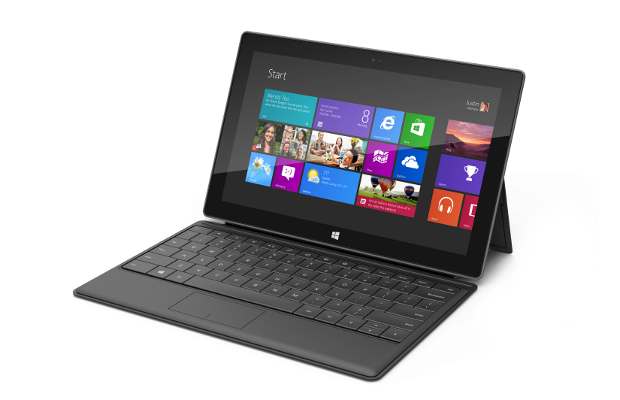 The Surface tablet with Windows RT (Windows on ARM) will be powered by an ARM family chipset (unspecified so far).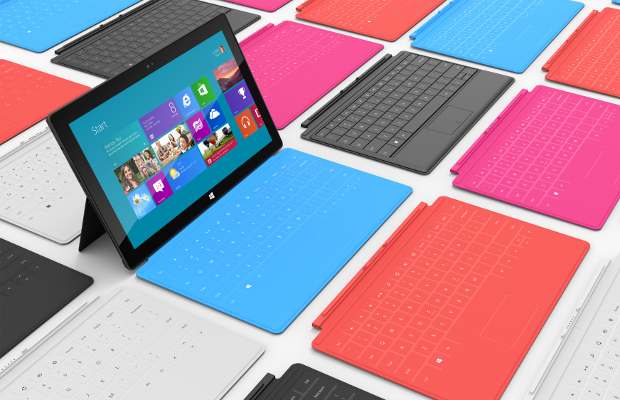 Measuring just 9.3mm thin, this Surface tablet is the first PC to come with a special VaporMg casing. The VaporMg process basically intends to take selected materials and mold the metal components to gain the as thin as possible finish on the chasis. At the back, the Kickstand is attached to the body of the Surface tablet and does not add to the weight or thickness.
These tablet PCs come with the Touch Cover and Type Cover accessories. The Touch Cover comes in a colorful lay out with pressure-sensitive technology which senses keystrokes as gestures and allows touch typing faster than the on-screen keyboard on the display.
The Touch Cover sticks to the tablet through a magnetic connector – just like the Smart Cover with the Apple iPad. Meanwhile the Type Cover is a proper keyboard with tactile keys for traditional typing experience.
Both Surface tablets will weigh less than 1 kg and expected to be made public sometime in the later part of this year.