LG has today announced the launch of its new range of ACs for the Indian market. The new lineup includes 59 models of split ACs, which are available with a capacity of 1 to 2.0 tonne and are priced at Rs 40,990 to 69,990. Based on the company's Dual Inverter Technology (DIT), the air conditioners are backed up with the 10-years of warranty.
It is worth noting that the warranty is on the compressor of the AC and it also includesgas changing. The LG Dual Inverter ACs gets up to 5-star Indian Seasonal Energy Efficiency Ratio (ISEER) rating mandated by the Bureau of Energy Efficiency (BEE). The range is claimed to cool up to 52-degree Celsius of outdoor temperature.
Similar to the LG's recently launchedDual Inverter Technology window AC, the new range also comes with the 100 percent copper coils, coated with the Ocean Black Protection that has been tested for 27 year-long life prevent rusting, corrosion, and gas leakage, which results in durability and longevity. Other than this, for more durability, the ACs has a Gold fin condenser.
These air conditioners use the R-410 green refrigerant gas that is environment-friendly. The range is the first-of-its-kind to offer WiFi technology, making it an appliance suited to today's fast-paced and connected life. As far as money conservation is concerned, with the stabilizer free operation, the customers are promised to save approximately Rs 2,500.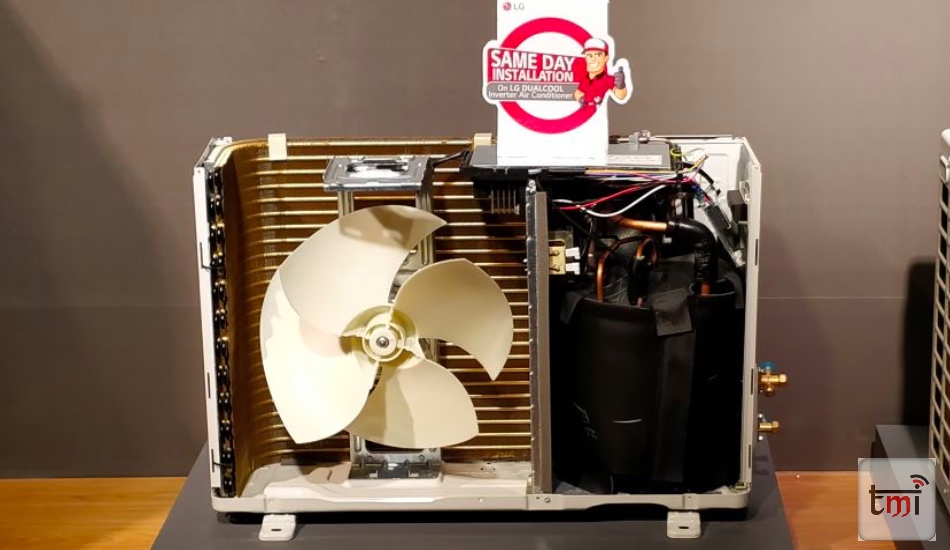 Further, the ACs has theability to power cool with 50 feet airflow and low refrigerant alert warning system. If the refrigerant level goes lower than 40 percent in a case of any leakage, the AC is immediately shut down with an alert of CH 38 on the screen.
The advanced technology of LG Dual Inverter split AC uses Dual Rotary compressor which has twin rotors and results in faster cooling, high energy savings, greater stability and lowest operational noise in split AC of 21dB.