LG has finally confirmed that its next generation flagship device, the G6, will sport a 5.7-inch QHD display along with new LG UX 6.0 specifically designed to maximise the advantages of the new FullVision display.
The 5.7-inch Quad HD display on the device will boast a screen resolution of 2880 x 1440 pixels coupled with an unusual screen aspect ratio of 18:9. The phone will come equipped with a feature that will users to view existing 16:9 ratio content in 18:9 format. The smartphone will come with an ergonomic design to ensure comfort and compatibility with existing and upcoming digital content.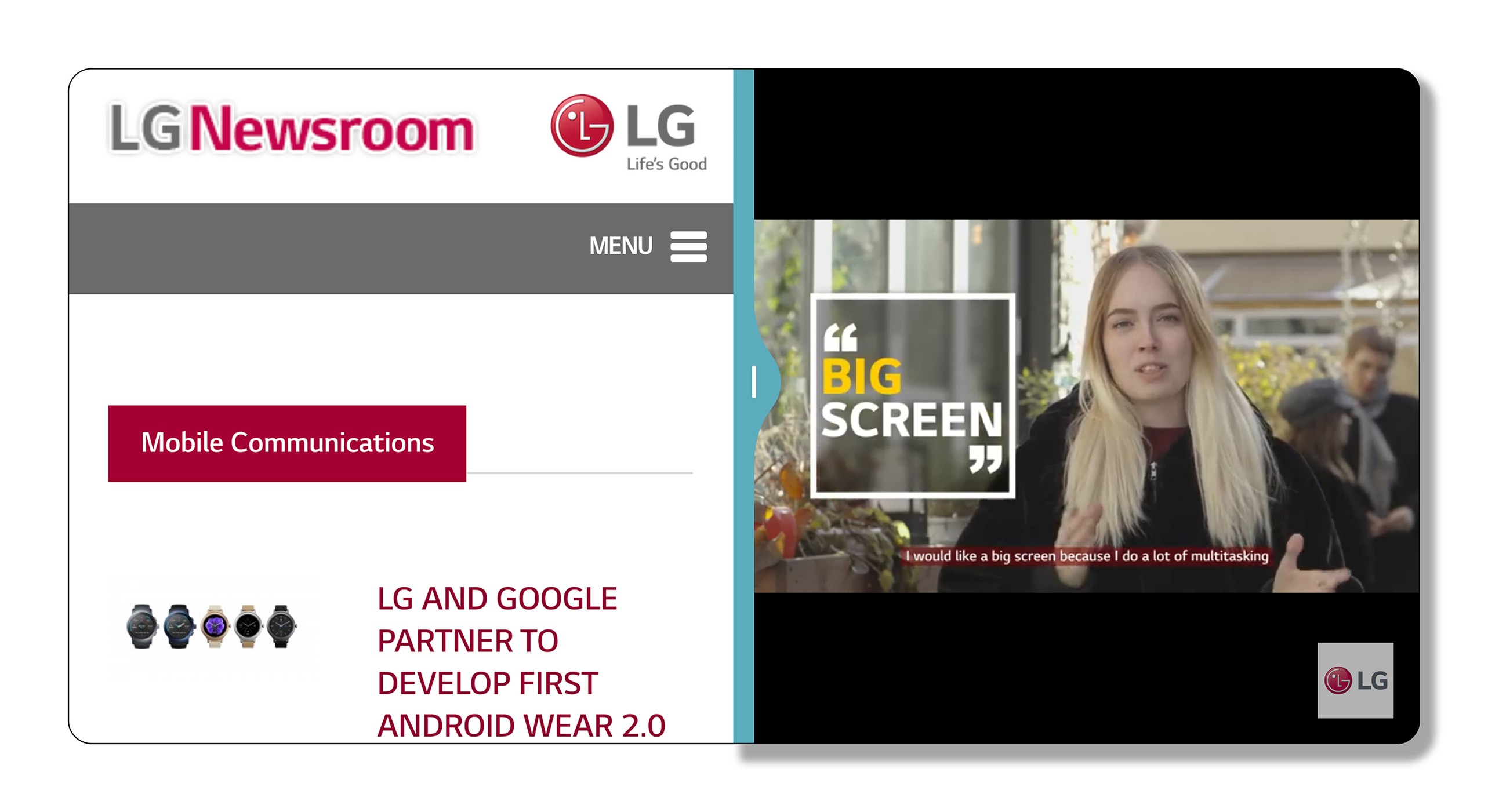 Further, LG has added a host of new features to its latest UX 6.0 and has heavily customised to fully utilise the display. To start with, the camera UX will enable users to take and review photos simultaneously. LG UX 6.0 provides a Square Camera feature which divides the 18:9 display into two identical perfect squares. There is also new shooting mode called Food Mode that delivers high colour quality and saturation ideal for food. Users can also create GIF files by combining anywhere from 2 and 100 pictures in a loop.
Also SeeLG G6 confirmed to come with Qualcomm SD 821 chipset
The company has also introduced a new multitasking feature for the LG G6 through which users will be able to open two perfectly square windows side by side for a good multitasking experience. So for example, one can open a call reception window next to the calendar app or the photo gallery at the same time as the message app.
The company will be launching the device on February 26th during Mobile World Congress (MWC), which will be held in Barcelona later this month. The company has started sending out the media invites for its press event which will take place on February 26 at 12:00 local time, where it is expected to launch the upcoming flagship device.