It is already confirmed that LG G6 is all set to make a debut during this year's Mobile World Congress and as we are heading towards the launch, rumours and speculation about the upcoming device is riding high. So if the latest rounds of leaks are anything to go by, then it seems that the LG G6 will indeed feature an older Qualcomm Snapdragon 821 processor instead of the newest 835.
A new report reveals a confidential slide from LG during CES 2017, which says that the smartphone will be powered by Snapdragon 821 processor. The main reason behind LG opting for a dated processor as compared to newest could be Samsung's partnership with Qualcomm for making the latest 10nm FinFET chipset and that the Korean giant has hoarded the initial production of the Snapdragon 835 SoC for this year's flagship devices, the Samsung Galaxy S8 and Galaxy S9 Plus.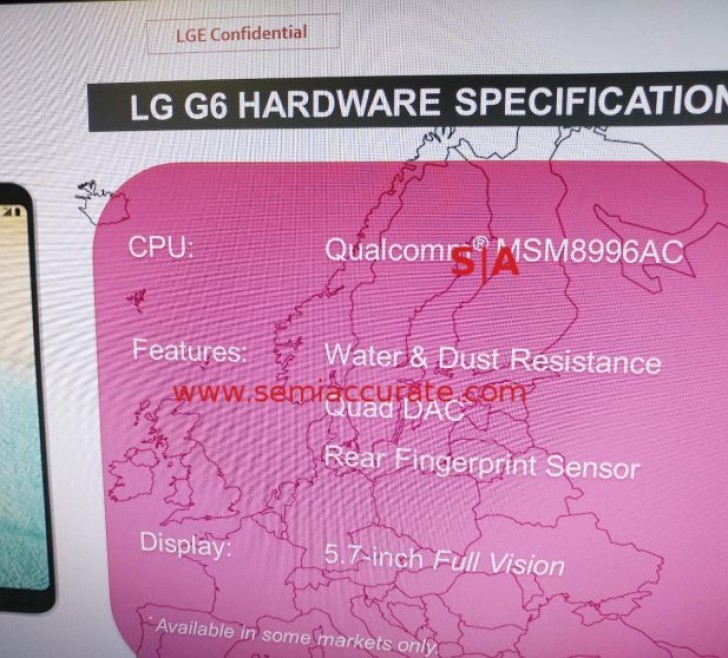 The leaked slide also reveals that the device will come with 5.7-inch Full Vision display, which is indeed the latest display unveiled by the company recently. Other than this, the device will come with water and dust resistance and will feature the latest 32bit Hi-FI Quad DAC audio chip, which was first introduced on the LG V20.
See also:Pricing of Xiaomi Redmi Note 4X announced
In a related news, the front panel of the upcoming device has been leaked online. The image (below) shows that the smartphone will come with extremely thin side bezels, while the top and bottom bezels are not that thin but are quite minimal. The LG logo sits at the base, while the front-facing camera along with a usual array of sensors can be seen on the top.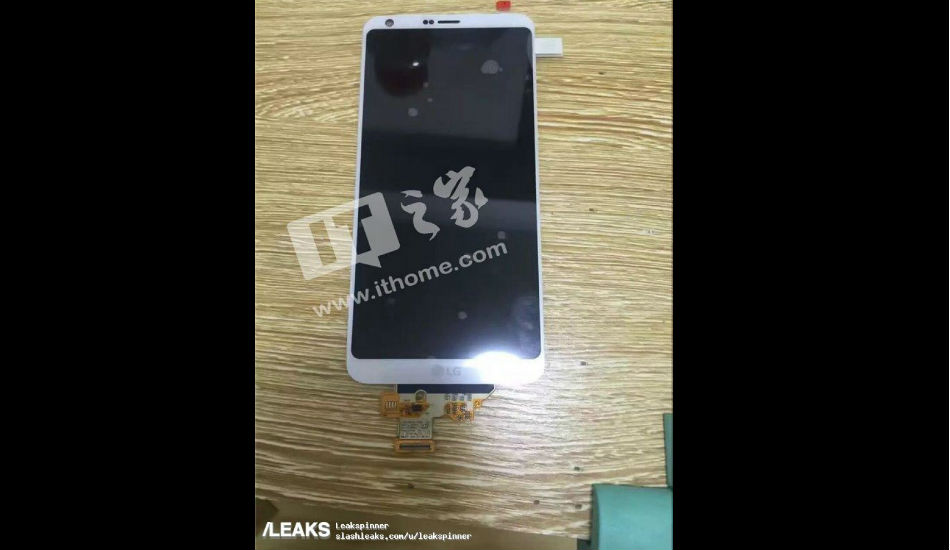 As far as the launch is speculated, the company will be launching the device on February 26th during Mobile World Congress (MWC), which will be held in Barcelona later this month. The company has started sending out the media invites for its press event which will take place on February 26 at 12:00 local time, where it is expected to launch the upcoming flagship device.
Rounding up come key features, LG G6 is also touted to come equipped with Google Assistant, which is exclusively available for Google Pixel and Pixel XL. Other rumours suggest that the company is making the next flagship a lot safer by introducing heat pipes in the G6 to disperse heat away from the processor