Jabra, a global Bluetooth headset vendor of GN Netcom, today announced the launch of Supreme, which the company claims, is world's first Bluetooth mono (non-stereo) headset to incorporate Active Noise Cancellation technology. The headset also comes with digital signal processing (DSP), proprietary Noise Blackout 3.0 and Wind-Noise Reduction technology for exceptional audio quality.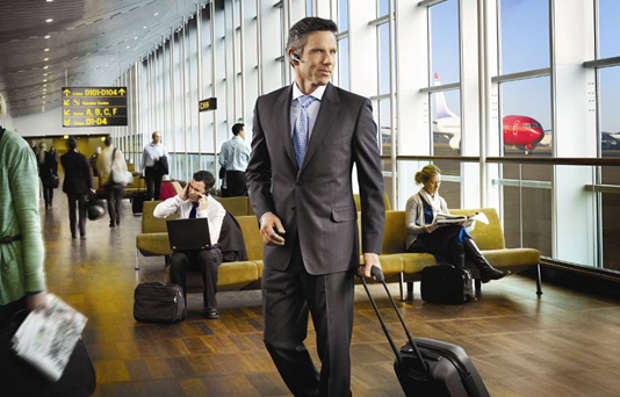 According to Ann Goh, regional sales manager, GN Netcom, responsible for mobile products business in South East Asia, "For years, headset-makers have focused on noise reduction technology that avoids the transmission of background noise in the call. Now Jabra Supreme does it all &#151 by reducing ambient noise around the user. It's like having phone conversation in a quiet room, wherever the user may be."
Active Noise Cancellation uses one dedicated microphone and an electronic chipset to generate an "anti-noise" sound, removing ambient noise around the user that he would otherwise hear as well. The end result for the user is call quality that is excellent in sound no matter the noise setting he happens to be in. Before Jabra Supreme, Active Noise Cancellation was been available only in high-end stereo headphones.
Jabra has also used its latest generation Noise Blackout technology &#151 Noise Blackout 3.0 – in Jabra Supreme. According to the company, this new technology dramatically reduces background noise that is transmitted to the caller on the other end of the line, so the caller also hears you better and clearer.
Jabra Supreme has also the Wind-Noise Reduction technology developed for calls in outdoor, especially in windy conditions. To reduce wind noise, Jabra has placed the dual microphones in the boom arm tip in a capsule. The capsule is made of foam, letting all sound waves through, but stopping almost all wind. That leaves the microphones in a wind dead chamber, only focusing on capturing the voice.
Jabra Supreme has a black leather finish and its boom arm that 'flips', enabling users to power on and off by simply flipping the headset open and closed. Its adjustable ear hook and selection of ear cushions makes for one of the most comfortable and easiest headset carrying solutions in the market. What's more, it is equipped with a 24mm speaker for powerful sound.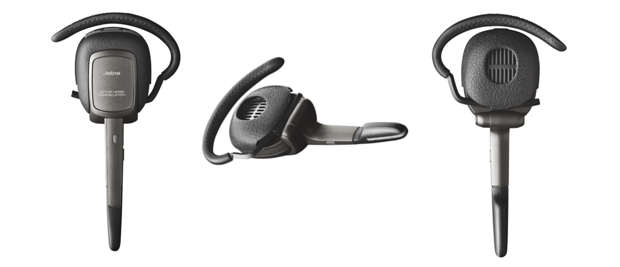 Jabra Supreme is HD voice ready as well. Being HD voice ready will ensure that the conversations sound as natural as if the user is standing right next to the person he is talking to. As and when the mobile operators start offering high-definition (HD) voice on their networks, it shall be able to deliver rich, crisp and clear HD voice with just a simple software upgrade while other Bluetooth products would require hardware changes to achieve the same.
With Jabra Supreme, users are empowered to make, answer, end, redial, ignore and reject a call (even call back) via their voice. They just have to say the right function-related word like "Call Dad", "Answer", "Ignore" etc, to enjoy complete hands free communication.
Users get to hear the name of the caller (for example, "Mom Cell", "David's Office" etc.), exactly how they have stored the name in their phone. If the caller's number is not stored in the phone, Jabra Supreme shall read out the phone number. It says "Connected" as and when it pairs with the mobile phone. In fact, it even guides you through to the set-up or the pairing process. It says "Low Battery" when it needs to be charged.
Using the advanced Multiuse TM technology, it can connect to 2 Bluetooth devices simultaneously. With its A2DP capabilities, it can stream multimedia content and GPS application data from your phone. Single swipe of a finger is all it takes to adjust (increase /decrease) the volume through a touch sensor placed on top. The device can be upgraded as well and when new firmware is announced by Jabra through the in-built micro-USB port on top near the volume control. On one side it has StatusDisplay that shows the battery as well as Bluetooth connectivity status. It has six hours of talk time and 15 days of standby time. It weighs just 18 grams and carries a price tag of Rs 7999.