Huawei has been a major player in the smartphone industry and despite the threat of losing Android support from Google, it's focused on attracting users in the second-largest smartphone market in the world. While smartphone shipments kept plummeting in recent years, Huawei managed to sell 200 million smartphones in 2018 alone.
But after the recent spat with the US government and the loss of Google's core Android support, will you buy a Huawei phone in India? What has Huawei done to convince you to buy a Huawei phone? We'll discuss all this but let's start with some history.
When did Huawei enter India
Huawei began its operations in India in 1999 after it opened a research and development (R&D) centre in Bangalore. The R&D centre was built to focus on telecom hardware, soon after which the company started selling telecom equipment in the country.
Currently, Huawei's R&D centre is the largest overseas centre among the company's 16 development centres across the world. Of the total 17,000 network R&D personnel across eight countries, Huawei employs over 4,000 software engineers, technical support engineers and management professionals at the Bangalore centre with another 2,000 employees across the country. Not only that, but the Indian R&D centre has also been on the frontline for the development of Kirin 980 SoC and EMUI 9 software.
Its presence in the smartphone industry
Huawei's biggest business comes in the form of smartphones and is the second-largest smartphone vendor in the world. In India however, the company only has a market share of 4.5 percent, thus trailing big players like Xiaomi, Samsung, Vivo and Realme.
Huawei's India popularity comes majorly from its sub-brand Honor which is available for relatively lower prices than Huawei phones. The company was the first to introduce a multi-brand strategy with Honor for the lower segment of the market, which looks appealing to users in India.
Offline presence and plans to expand
Of the 4.5 percent market share that Huawei holds, the company sells 88 percent of the phones through online partners. The company has managed to do this by offering attractive discounts on Huawei and Honor phones through online commerce stores often. The same also meant that only 12 percent of Huawei and Honor phones are sold through offline channels in India.
This can be considered a factor for Huawei lagging behind Xiaomi and Samsung in India, both of which have their own exclusive stores, partner stores and multi-outlet shops in the country for a while now. Huawei, on the other hand, only entered the offline market in India at the end of 2018 after it partnered with Croma retail stores in the country. After that, the company also partnered with Poorvika to sells its smartphones across offline outlets in southern India.
Huawei is also boosting its offline presence having joined hands with homegrown mobile phone vendor Micromax. As part of the phased expansion plan, Huawei and Honor phones will be available in retail outlets in Delhi, Mumbai, Pune, Chennai, Kochi, Bangalore, Hyderabad, Ahmedabad, Dehradun, Kolkata and Jaipur.
With Micromax's help, Huawei is looking to get a renewed presence in the offline market, especially in Tier 2 and Tier 3 cities where Huawei's prime competitors already have a hold in terms of distribution.
Make in India initiative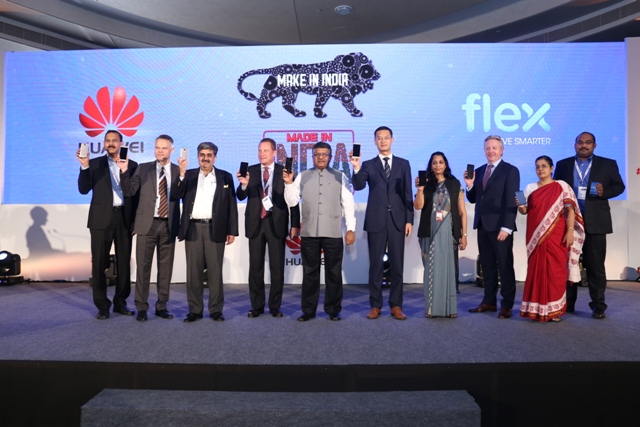 Besides offline expansion, Huawei has also been planning to make its smartphones locally in India. Back in 2016, it partnered with electronics manufacturer, Flex India for manufacturing Honor smartphones in the latter's manufacturing plant in Chennai under the 'Make in India'. Flex has however cut off ties with the Chinese company post the US trade ban. Earlier last year, the company revealed its willingness to manufacture phones locally, with numbers estimated to hit 90 percent of all smartphones sold in India by 2020.
As part of the offline push, Huawei also revealed earlier last year that it will set up 100 exclusive experience zones in India by 2019 but we are yet to see any clear development on that front.
Customer satisfaction
A recent survey by Numr Research revealed the Net Promoter Score of various smartphone companies in India. Among the many smartphone vendors in the list, Huawei took the third spot in terms of customers satisfaction with a score of 75 percent, only beaten by Oppo and OnePlus which had 84 percent and 78 percent respectively.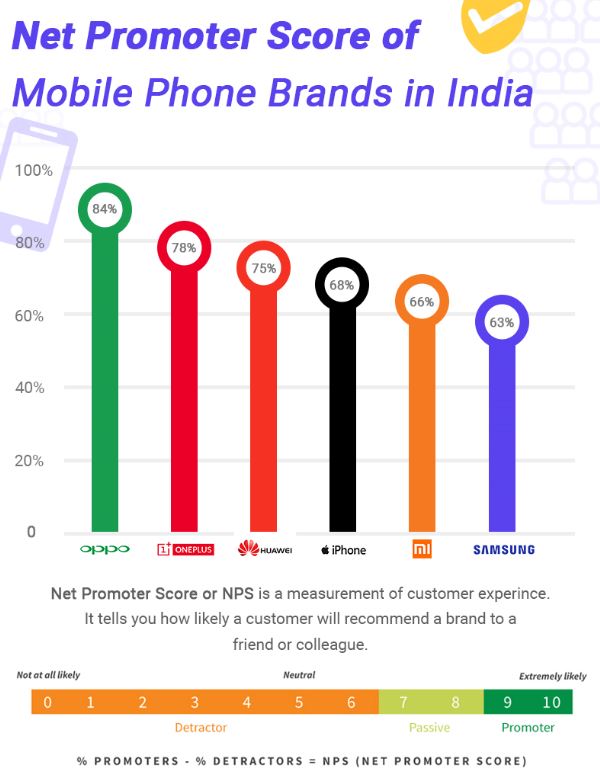 Interestingly, Huawei outranked Apple, Xiaomi and Samsung, all of which have scored less than 70 percent. This meant that customers of Huawei phones were more satisfied and loyal than customers of Xiaomi and Samsung. But the problem is we don't see many consumers using Huawei smartphones.
How will Huawei survive in India
It depends on the Huawei strategy. While it tackles pressure from the US government, Huawei did disclose that it aims to grab 20 per cent of the local smartphone market in India but didn't shed any light on why would consumers be excited about using Huawei smartphones at a time when future support from Google is still in the doldrums and offline retailers don't seems to be excited about selling Huawei or Honor smartphones. Also, if we look at the last few months, Huawei has only been offering discounts on their smartphones in India without talking any confidence-building measure among users or coming out all guns blazing and answering the doubts of consumers.
Note: We will shortly come out with a video in which we have Huawei mobile customers talk about their experience with Huawei and Honor devices across different price points.